Department of Plastic Surgery (

33

)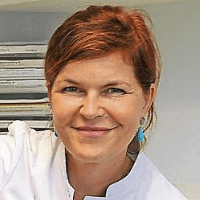 Dr. med.
Katja Pivit
Specialized in: plastic surgery
About the Department of Plastic Surgery at Sana Hospital Duisburg
The Department of Plastic Surgery at the Sana Hospital Duisburg covers all modern surgical techniques available in plastic surgery. The department specializes in plastic reconstructive, as well as in aesthetic breast and facial surgery. Moreover, the department is part of the Obesity Center in North Rhine-Westphalia. The department is headed by Dr. med. Katja Pivit.
In the field of facial surgery, in addition to the treatment of skin tumors on the face, there are also treated protruding ears and ugly eyelids. The field of breast surgery involves breast reduction, breast augmentation, breast lift and implant replacement. The department has at its command a number of surgical techniques, which are selected by plastic surgeons depending on the situation.
To treat obesity, the Department of Plastic Surgery offers various plastic surgical techniques, including liposuction, body toning and body lift at the highest qualitative and aesthetic level.
The range of medical services of the department includes:
Skin tumors on the face
Protruding ears
Breast reduction
Breast augmentation
Breast lift
Implant replacement
Breast reconstruction
Body toning
Liposuction
Abdominoplasty
Arm lift
Body lifting
Photo of the doctor: (c) Sana Kliniken Duisburg
Department of Plastic Surgery.
Sana Hospital Duisburg:

Request more information now.
We will be happy to answer all your questions.
---
Certificates