Department of Oncology and Hematology (

37

)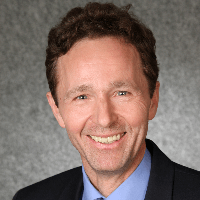 Prof. Dr. med.
Stephan Petrasch
Specialized in: oncology, hematology
About the Department of Oncology and Hematology at Sana Hospital Duisburg
According to the Focus magazine rating of 2017, the Department of Internal Medicine III at the Sana Hospital Duisburg ranks among the top German departments specializing in colon cancer treatment!
The Department of Internal Medicine III (Oncology and Hematology) at the Sana Hospital Duisburg deals with the treatment of all cancers, as well as diseases of blood and blood-forming organs. The department offers all modern diagnostic and treatment methods. The department is headed by Prof. Dr. med. Stephan Petrasch.
The range of diagnostic services of the department includes CT scan, magnetic resonance imaging, bone scan, bone marrow puncture, sonography, endoscopy of the lungs and gastrointestinal tract, including ultrasound-guided punctures in the lungs and upper abdomen (in cooperation with relevant departments). The treatment involves the use of all available methods, such as chemotherapy, immunotherapy, antibody treatment, nutritional counseling and diet therapy, as well as alternative relaxation therapy.
The treatment programs for cancer patients are developed during the weekly tumor boards in collaboration with the colleagues from all departments and private practitioners. A special focus is placed on the treatment of cancer of the lung, gastrointestinal tract and brain, as well as on bone marrow diseases and blood cancer. The department offers all methods of chemotherapy, including the treatment of acute leukemia, antibody therapy and therapy with the use of EGFR antagonists.
The cornerstone of patient care is patient-oriented medicine. Therefore, the medical team of the department always gives priority to the patient's quality of life.
The range of medical services of the Department of Hematology and Oncology includes:
Treatment of blood poisoning/sepsis
Diagnosis and treatment of clotting disorders
Diagnosis and treatment of hematological diseases (anemias, thrombophilias etc.)
Diagnosis and treatment of cancers
Systemic therapy (chemotherapy, molecular therapy, immunotherapy) of all solid tumors and hematological neoplasias
Maintenance treatment
Palliative comprehensive care
Diagnosis and treatment of head and neck tumors
Interdisciplinary postoperative oncological monitoring
Palliative care
Transfusion medicine
Photo of the doctor: (c) Sana Kliniken Duisburg
Department of Oncology and Hematology.
Sana Hospital Duisburg:

Request more information now.
We will be happy to answer all your questions.
---
Certificates