Sheba Medical Center Ramat Gan
Department of Adult and Pediatric Plastic, Reconstructive Surgery (

609544

)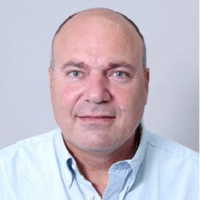 Prof. Dr. med.
Josef Haik
Specialized in: adult and pediatric plastic, reconstructive surgery
About the Department of Adult and Pediatric Plastic, Reconstructive Surgery at Sheba Medical Center Ramat Gan
The Department of Adult and Pediatric Plastic, Reconstructive Surgery at the Sheba Medical Center Ramat Gan offers the full range of modern surgical services in the areas of its specialization. The clinic opened its doors to patients for the first time in 1953 and during this time it has gained authority not only in Israel, but also far beyond its borders. Of particular interest to the department's medical team are postoperative reconstructive body surgery, surgical correction of congenital and post-traumatic defects, as well as aesthetic plastic surgery. The Chief Physician of the department is Prof. Dr. med. Josef Haik.
The department provides comprehensive consulting services, thorough diagnostics, outpatient and inpatient surgical treatment, postoperative care. The department's surgeons annually admit about 7,000 inpatients, as well as provide outpatient care for more than 9,000 patients.
The department's specialists have excellent qualifications and rich experience in the use of modern reconstructive surgical techniques aimed at achieving symmetry of the breasts. Breast reconstruction is performed using silicone implants or autologous (patient's own) tissues. The surgeons successfully practice the most modern microsurgical techniques for breast reconstruction, including the use of deep inferior epigastric artery perforator flap (using the tissues of the anterior abdominal wall without damaging the abdominal muscles). An alternative method for microsurgical breast reconstruction is the use of skin and tissues from the buttocks and/or back muscles along with the placement of a silicone implant.
The department's most important focus is burn surgery. The department has the status of the Level I Burn Center and has 9 beds for patients with burns of varying severity, including 3 beds equipped with artificial lung ventilation devices. It also has specialized intensive care units for critical patients with severe burns. The patients are treated by a huge multidisciplinary team, including not only plastic surgeons, but also physiotherapists, clinical psychologists, social workers and specially trained nurses. The team of the specialists works hand in hand in order to develop effective treatment and rehabilitation programs. If it is necessary to carry out complex operations for tissue reconstruction, microsurgeons with vast experience in the area of their specialization are involved in the treatment process.
The department also specializes in the correction of congenital malformations (for example, cleft lip and palate, microtia, vascular malformations), treatment of skin melanoma, microsurgery, Mohs micrographic surgery, treatment of chronic wounds and performance of various laser procedures.
The surgical spectrum of the department includes:
Reconstructive breast surgery

Total or partial breast reconstruction (after lumpectomy or mastectomy)
Immediate or delayed breast reconstruction
Unilateral or bilateral breast reconstruction
Breast reconstruction after mastectomy with skin preservation
Prophylactic mastectomy

Burn surgery

Treatment of burns of varying severity, including resuscitation measures

Surgical treatment of congenital malformations

Surgical correction of cleft upper lip and palate in children
Surgical correction of microtia in children
Surgical correction of vascular malformations in adults, children and elderly patients

Surgical treatment of skin cancer

Surgical treatment of skin melanoma
Mohs micrographic surgery for basal cell and squamous cell carcinomas (performed in the department since 1989)

Microsurgery

Replantation of the limbs or their parts
Treatment of peripheral nerve injuries
Tissue grafting to close large wounds
Emergency treatment of extensive wounds resulting from an accident or military action
Reconstructive surgery for birth defects, resection for oncology or trauma
Transplantation of toes to the hand
Correction of defects on the face, upper and lower jaws
Treatment for facial nerve paralysis
Complex reconstruction of the limbs

Laser procedures

Removal of benign skin lesions
Tattoo removal
Laser correction of congenital and acquired vascular lesions
Ingrown toenail correction
Removal of warts
Removal of unwanted body hair
Scar revision
Correction of unwanted skin pigmentation
Psoriasis treatment
Vitiligo treatment

Treatment of chronic wounds (bedsores, diabetic foot syndrome, wounds caused by peripheral vascular pathologies, as well as postoperative wound infections)

Treatment with macrophages (a type of white blood cell) obtained from young healthy donors, which are injected into the wound, where they stimulate the growth of granulation tissue and thus initiate the healing process

Other therapeutic options
Curriculum vitae of Prof. Dr. med. Josef Haik
Prof. Dr. med. Josef Haik is the Head of the Department of Adult and Pediatric Plastic, Reconstructive Surgery at the Sheba Medical Center Ramat Gan. The specialist received his Doctoral Degree in 1994 at the Faculty of Medicine of the University of Bologna in Italy. Then he trained as a plastic surgeon at the university hospitals in Brazil and Canada. From 1996 to 2002, Dr. Haik worked in the Department of Adult and Pediatric Plastic, Reconstructive Surgery at the Sheba Medical Center Ramat Gan (position of Physician and then Senior Physician). In 2002, he founded his private practice specializing in aesthetic plastic surgery, and from 2005 to 2008, he worked as Director General of the Clalit Aesthetics in Ness Ziona.
Prof. Josef Haik is a full member of a number of Israeli, European and international societies, participates in the work of the largest international organizations of plastic surgeons, gives lectures and seminars at the medical faculties of the Tel Aviv University, as well as in other Israeli and European universities, cooperates with the Israel Defense Forces.
Clinical Interests
Treatment of all types of burns, post-burn skin plastic surgery.
Treatment of chronic, poorly healing wounds.
Oral and maxillofacial plastic surgery.
Reconstruction of soft tissues after wounds, trauma, operations, including mammoplasty after mastectomy.
Reconstruction of soft tissues in congenital anomalies (malformations of the palate, lips, genitourinary system).
Scar revision and surgical treatment of other skin defects.
Full range of plastic surgical procedures on the face and body.
Memberships in Professional Societies
Member and Treasurer of the Israeli Society of Plastic and Aesthetic Surgery.
Member of the International Society of Aesthetic Plastic Surgery.
Chairman of the National Scald Prevention Campaign.
Member of the Israeli, International and American Burn Association.
Member of the Israeli Association for Chronic Wounds.
Member of the Israel Medical Association.
Photo of the doctor: (c) Sheba Medical Center
Department of Adult and Pediatric Plastic, Reconstructive Surgery.
Sheba Medical Center Ramat Gan:

Request more information now.
We will be happy to answer all your questions.
---
Certificates