Sheba Medical Center Ramat Gan
Department of Adult and Pediatric Ophthalmology (

609547

)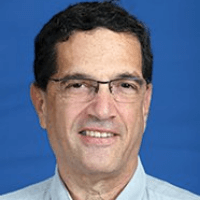 Dr. med.
Amir Alhalel
Specialized in: adult and pediatric ophthalmology
About the Department of Adult and Pediatric Ophthalmology at Sheba Medical Center Ramat Gan
The Department of Adult and Pediatric Ophthalmology at the Sheba Medical Center Ramat Gan offers the full range of services for the diagnostics and treatment of diseases of the eye and its appendages. A highly competent team of the department's specialists deals with the treatment of patients of all age groups – from young children to adults and the elderly. The department effectively uses the cutting-edge medical and technological developments for the treatment of common and especially severe ophthalmic pathologies. Structurally, the medical facility consists of an inpatient clinic, a day hospital, an outpatient clinic, an ophthalmic emergency service and progressive operating rooms for the surgical treatment of eye diseases. The department employs more than 50 highly qualified specialists, 30 nurses and medical technicians who have undergone special training. The department is headed by Dr. med. Amir Alhalel.
The department's doctors annually provide inpatient care for more than 3,000 patients, while about 4,000 patients undergo treatment on an outpatient basis. More than 3,800 surgical procedures are performed in high-tech operating rooms every year.
One of the primary focuses of the department is ocular oncology, which deals with the diagnostics and treatment of eye tumors. The department's specialists apply all their experience and technical resources for the preservation of vision and a high quality of life for patients. The treatment is based on an interdisciplinary approach, involving experts in oncology, genetics, neuroradiology, radiation oncology and other medical fields. Eye tumors are quite rare, but many of them pose a serious threat to the patient's life. To achieve remission and maintain vision, the treatment requires a professional and comprehensive approach. The department's therapeutic options in this field include surgical treatment, intravenous, intra-arterial and intravitreal injection of chemotherapy agents, radiation therapy, radiosurgery, etc. The treatment regimen is developed for each patient on an individual basis, taking into account the particular clinical indications, needs and wishes of the patient.
The department operates the Sam Rothberg Center for Glaucoma Service and Research. It is one of the largest highly specialized medical facilities of this kind in Israel. It successfully practices various methods of glaucoma therapy, including eye drops, laser treatment and progressive surgery. The center annually treats about 800 glaucoma patients, including infants and young children. The competence of specialists covers the treatment of both primary and secondary glaucoma.
The young patients are treated by a specially trained team of pediatric ophthalmologists. The special attention is paid to strabismus correction, treatment of amblyopia and other visual impairments in children. Depending on the severity of the clinical case, surgical treatment can be performed on both an inpatient or outpatient basis. The department also carries out preventive routine examinations of premature infants for the diagnostics of retinopathy of prematurity, diagnostics of congenital cataract and glaucoma. Besides clinical practice, pediatric ophthalmologists participate in numerous scientific researches aimed at finding innovative treatment methods and optimizing already existing techniques.
The department's range of medical services includes:
Diagnostics and treatment of cataract
Diagnostics and treatment of glaucoma
Diagnostics and treatment of retinal diseases
Diagnostics and treatment of corneal diseases, including corneal transplantation (inhouse Eye Bank)
Diagnostics and treatment of neuro-ophthalmic diseases
Diagnostics and treatment of benign and malignant eye tumors
Diagnostics and treatment of inflammatory and autoimmune eye diseases
Diagnostics and treatment of dry eye syndrome
Diagnostics and treatment of blepharitis
Diagnostics and treatment of eye infections
Diagnostics and treatment of traumatic eye injuries, including chemical burns
Diagnostics and treatment of pediatric ophthalmic diseases (special focus on the treatment of strabismus, amblyopia, retinopathy of prematurity, congenital cataract, glaucoma)
Oculoplastic surgery (plastic and reconstructive interventions on the periorbital area and face, including eyelids, eyebrows, forehead, cheeks, orbit and lacrimal apparatus)
Other medical services
Curriculum vitae of Dr. med. Amir Alhalel
Dr. med. Amir Alhalel is a famous Israeli ophthalmologist with over 20 years of experience. He heads the Department of Adult and Pediatric Ophthalmology at the Sheba Medical Center Ramat Gan. Dr. Alhalel received his medical education at the Sackler School of Medicine of the Tel Aviv University. He also completed an internship in retinal and vitreous surgery at the Henry Ford Hospital in Detroit, USA. Of particular clinical interest to the specialist is retinal and vitreous surgery.
Research and Teaching Career
Coordinator of advanced training courses in the specialty "Retinal and vitreous body surgery" at the Faculty of Medicine, Tel Aviv University, Israel.
Author of numerous scientific articles and publications.
Participant of numerous international and Israeli conferences.
Memberships in Professional Societies
Israel Ophthalmological Society.
Photo of the doctor: (c) Sheba Medical Center
Department of Adult and Pediatric Ophthalmology.
Sheba Medical Center Ramat Gan:

Request more information now.
We will be happy to answer all your questions.
---
Certificates