Tel Aviv Sourasky Medical Center
Department of Pediatric Plastic Surgery (

302999

)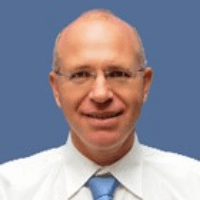 Dr. med.
David Leshem
Specialized in: pediatric plastic surgery
About the Department of Pediatric Plastic Surgery at Tel Aviv Sourasky Medical Center
The Department of Pediatric Plastic Surgery at the Tel Aviv Sourasky Medical Center offers a variety of reconstructive and aesthetic surgical interventions for young patients. The department is one of the few highly specialized medical facilities of this kind in Israel. It employs the highly qualified surgeons who were trained in the field of their specialization. Thanks to the extremely high treatment success rates, the department has earned an excellent reputation not only in Israel, but throughout the world. The department is headed by Dr. med. David Leshem.
If necessary, the department's doctors engage their colleagues from other departments of the hospital. The pediatric plastic surgeons, maxillofacial surgeons, neurosurgeons, orthodontic specialists, ophthalmologists, otorhinolaryngologists, orthopedists and speech therapists work with children and their parents prior to surgery and during the pre- and postoperative periods. They all make every effort to achieve the best results. During the therapeutic process, children are also under continuous, careful and sensitive monitoring of the nursing staff.
The main focuses of the department are:
Burns
Injuries and lacerations (cuts), which require suturing
Cleft palate and lip (with the engagement of a multidisciplinary team of specialists)
Microsurgery for recovery from injuries, treatment of cancer or congenital diseases
Microsurgical reconstruction for the restoration of facial expressions
Surgical treatment of scars and large birthmarks
Correction of congenital malformations of the limbs
Ear reshaping and correction of everted ears
Thoracic wall reconstruction
Breast reconstruction
Gynecomastia correction (breast augmentation in men)
Vascular malformations
Other diseases and pathological conditions
Photo of the doctor: (c) Tel Aviv Sourasky Medical Center
Department of Pediatric Plastic Surgery.
Tel Aviv Sourasky Medical Center:

Request more information now.
We will be happy to answer all your questions.
---