Tel Aviv Sourasky Medical Center
Department of Mammology (

532928

)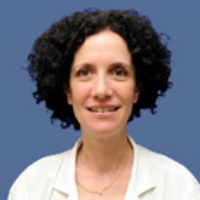 Dr. med.
Tehila Menes
Specialized in: mammology
About the department
The Department of Mammology at the Tel Aviv Sourasky Medical Center offers all the modern options for the diagnostics and treatment of breast diseases. The department has the status of an internationally recognized center in this medical field. The priority is the treatment of breast cancer. To this end, the department applies all modern evidence-based methods in medicine, including hormone therapy, chemotherapy, biological and radiation therapy, as well as surgical methods for removal of a tumor (for example, lumpectomy and mastectomy) and lymph nodes. The preference is always given to organ-preserving operations. The department is headed by Dr. med. Tehila Menes.
To detect breast diseases, the department uses the very latest diagnostic options.
The diagnostic range of the department includes:
Mammography
Extensive examination to detect metastasis using ultrasound, MRI, CT and PET-CT
Breast biopsy for histological examination of the tumor
Tomosynthesis (a new method of 3D mammography, which allows the doctor to obtain many images of the mammary gland from different angles)
Contrast-enhanced mammography
And other diagnostic methods
Once the diagnostics is completed, the doctors develop individual treatment programs taking into account the histological type and size of the tumor, its location, the degree of extension to the surrounding tissues, the state of the lymph nodes, etc. The department is known for its multidisciplinary approach when oncologists, surgeons, radiologists and other specialists conjointly develop comprehensive treatment and rehabilitation programs for each patient. In the cases where surgical treatment is required, the most modern surgical techniques are available here.
At the early stages of the disease, in the case of a small tumor, the doctors mostly perform lumpectomy – sectoral resection, which involves the removal of the tumor and part of the adjacent tissues. With laparoscopic techniques, the department's surgeons carry out breast reconstruction without implants. At the advanced stages, when the patient mostly requires total removal of the affected breast, reconstructive surgery becomes the best solution. In the field of reconstructive surgery, all modern microsurgical options are available, including the use of implants, tissue expanders, skin flaps, etc.
In the case of contraindications for surgical treatment, radiation therapy becomes an option of choice, if necessary, in combination with other therapeutic methods.
The therapeutic range of the department includes the following options:
Non-surgical treatment methods

Hormone therapy
Chemotherapy
Biological therapy
Radiation therapy
Combinations of different methods and other treatment options for breast diseases

Surgical treatment methods

Organ-sparing operations
Partial and total (radical) mastectomy
Removal of sentinel lymph nodes, removal of axillary lymph nodes
Primary / secondary reconstructive interventions, including with the help of implants, skin grafts, etc.
And other surgical methods and options

Additional options

Consultations on issues related to breast diseases
Consultations on early screening and clinical diagnostics
Interdisciplinary tumor boards (weekly)
Supportive therapeutic procedures
Pain therapy
Other diagnostic and therapeutic options
Department of Mammology.
Tel Aviv Sourasky Medical Center:

Request more information now.
We will be happy to answer all your questions.
---