University Hospital Giessen UKGM
Department of Pediatric Hematology, Oncology and Bone Marrow Transplantation (

590800

)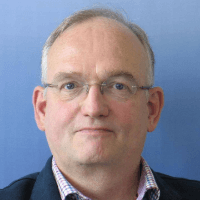 Prof. Dr. med.
Dieter Körholz
Specialized in: pediatric hematology, oncology, bone marrow transplantation
About the department
The Department of Pediatric Hematology, Oncology and Bone Marrow Transplantation at the University Hospital Giessen UKGM offers the full range of modern diagnostics and effective treatment for children and adolescents with malignant diseases of the blood and lymphatic system (leukemias and lymphomas), brain tumors and solid tumors, as well as benign hematopoietic disorders. The department has at its disposal a large arsenal of therapeutic methods for cancer treatment. These include chemotherapy, radiation therapy, stem cell transplantation and psychosocial care. In addition, the department has a special competence in the treatment of immunodeficiency disorders and rare types of anemia. When treating young patients, the department's doctors observe the standardized protocols of the Society of Pediatric Oncology and Hematology, which guarantees the most favorable treatment outcome. The department is headed by Prof. Dr. med. Dieter Körholz.
One of the key focuses of the department's work is the treatment of leukemia and lymphomas, which are among the most common malignancies in children and adolescents. The department's specialists have vast clinical experience in this field and provide effective treatment even in the most complex cases. The basis of treatment is chemotherapy. However, cancer is often detected at an advanced stage, and therefore young patients in a high risk group require bone marrow transplantation. In addition, in some cases, bone marrow transplantation is the only effective treatment option for the patients diagnosed with leukemia or lymphoma. The procedure is carried out by a specially trained team of highly qualified experts. The material for autologous blood stem cell transplantation is harvested in close cooperation with the Center for Transfusion Medicine and Hemotherapy, where the cells are processed and cryopreserved. The children with certain types of solid tumors and relapsed lymphoma are indicated high-dose chemotherapy followed by autologous stem cell transplantation. Allogeneic blood stem cell transplantation from family members or an unrelated donor is indicated for the children with high-risk leukemia, relapsed leukemia and lymphoma, as well as bone marrow failure. The department's transplantation team takes care of finding a donor, preoperative preparation, the transplantation itself and follow-up care. The transplantation is performed in accordance with the requirements of professional societies, which ensures maximum safety and efficiency of the procedure.
The department's specialists are also distinguished by their exceptional competence in the treatment of brain tumors and solid tumors of other organs. In most cases, the treatment regimen for these patients includes three main therapeutic methods — chemotherapy, tumor resection surgery and radiation therapy. Chemotherapy and radiation therapy can be conducted both before and after surgery. The optimal treatment regimen is determined according to the particular clinical indications of the child, the type of tumor, the stage and localization of the oncological process. The surgical interventions to resect malignant tumors are performed in cooperation with narrowly-focused specialists. For example, if the child is diagnosed with a brain tumor, neurosurgeons are necessarily involved in the therapeutic process. The department carries out many clinical trials to test innovative drugs and therapeutic methods, and therefore the young patients with especially severe clinical cases have the opportunity to take part in these trials.
The department's range of medical services includes:
Diagnostics and treatment of leukemias

Acute lymphoblastic leukemia
Acute myeloid leukemia
Chronic myeloid leukemia
Myelodysplastic syndrome

Diagnostics and treatment of lymphomas

Hodgkin's disease
Non-Hodgkin's lymphoma

Diagnostics and treatment of embryonal tumors
Diagnostics and treatment of sarcomas
Diagnostics and treatment of tumors of the central nervous system (brain and spinal cord)

Gliomas
Medulloblastomas
Ependymomas
Craniopharyngiomas
Vascular plexus tumors
Rhabdoid tumors

Diagnostics and treatment of solid tumors

Neuroblastomas
Wilms' tumor (nephroblastoma)
Ewing's sarcoma
Osteosarcomas
Soft tissue tumors
Liver tumors
Germ cell tumors
Retinoblastomas

Diagnostics and treatment of rare tumors

Pancreatic tumors
Laryngeal tumors
Salivary gland tumors

Diagnostics and treatment of immunodeficiencies
Diagnostics and treatment of rare types of anemia
Diagnostics and treatment of congenital and acquired blood-clotting disorders

Hemophilia
Von Willebrand disease
Rare coagulation disorders (for example, factor VII, XI, or XIII deficiency, platelet dysfunction)

Diagnostics and treatment of other pathologies
The department's main therapeutic options include:
Bone marrow transplantation

Autologous bone marrow transplantation (transplantation of the patient's own hematopoietic cells contained in the bone marrow, peripheral or umbilical cord blood)
Allogeneic bone marrow transplantation (donor bone marrow transplantation)

Chemotherapy
Radiation therapy
Surgical resection of solid tumors in collaboration with pediatric surgeons, neurosurgeons and other specialists
Palliative care
Other medical services
Curriculum vitae
1984 Admission to medical practice.
1992 Board certification in Pediatrics.
1994 Position of Senior Physician.
1998 Deputy Head of the Department of Pediatric Hematology and Oncology.
1999 C3 Professor in Pediatric Hematology and Oncology, University of Leipzig.
2006 W3 Professor and Head of the Department of Pediatric and Adolescent Medicine, University Hospital Halle-Wittenberg.
Photo of the doctor: (c) UKGM - Universitätsklinikum Gießen und Marburg GmbH
Department of Pediatric Hematology, Oncology and Bone Marrow Transplantation.
University Hospital Giessen UKGM:

Request more information now.
We will be happy to answer all your questions.
---