University Hospital Giessen UKGM
Department of Adult and Pediatric Neurosurgery (

74

)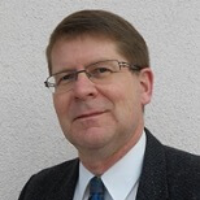 Prof. Dr. med.
Eberhard Uhl
Specialized in: adult and pediatric neurosurgery
About the Department of Adult and Pediatric Neurosurgery at University Hospital Giessen UKGM
The Department of Adult and Pediatric Neurosurgery at the University Hospital Giessen UKGM offers the full range of surgical interventions for the treatment of diseases of the nervous system. The department annually performs about 2,000 operations, which testifies to the rich clinical experience and skills of neurosurgeons. The specialists of the department practice modern medicine, which takes care of the individual needs of patients and meets international recommendations based on evidence-based medicine. The department specializes in the treatment of brain, pituitary tumors, as well as spinal and vascular neurosurgery. Another priority focus is the surgical treatment of neurosurgical diseases in children. The department is headed by Prof. Dr. med. Eberhard Uhl.
The department's specialists mostly provide medical care to patients with meningioma, glioblastoma and metastases of lung or breast cancers. In most cases, a neurosurgical procedure is performed to relieve symptoms, such as headache, epileptic seizures or paresis. The expediency of the operation is determined individually for each patient. To provide the surgical treatment of brain tumors, the department uses fluorescence labeling (5-Ala) in combination with neuronavigation. The department is one of the European centers for training specialists in the use of fluorescence control in resection. There is also the opportunity to participate in national and international clinical trials of new drugs and treatment methods.
Another equally important field of ​​clinical practice is the treatment of spinal pathologies. The department's neurosurgeons annually perform more than 600 spinal interventions using all modern surgical techniques, which range from endoscopic interventions to complex reconstructive operations. At the same time much attention is paid to an individual approach to each clinical case. Whenever possible, operations are performed using sparing minimally invasive techniques and with the best possible preservation of functionality. The surgeons of this area have extensive experience in the treatment of all spinal diseases and injuries, including especially complex clinical cases. Their work is certified by the German Spine Society (DWG), the German Society of Neurosurgery (DGNC). In addition, the department is registered as the Center for the Second Opinion of the German Spine Society (DWG).
Pediatric neurosurgeons specialize in operations to treat diseases and injuries of the brain/spinal cord and peripheral nerves in children, pathologies of the skull and spina bifida, premature closure of the sutures of the skull (craniosynostosis), all forms of hydrocephalus, vascular malformations of the brain or spinal cord, as well as special interventions for drug-resistant epilepsy (vagus nerve stimulation).
The surgical techniques in the field of pediatric neurosurgery cover microsurgical interventions using navigation (neuronavigation, stereotaxia with or without a frame), intraoperative imaging (cutting-edge ultrasound techniques) and electrophysiological monitoring (neuromonitoring). Particular focus is placed on minimally invasive endoscopic surgical techniques using special pediatric endoscopic systems.
The department's spectrum of surgical services includes:
Surgical treatment of brain tumors

Meningiomas
Gliomas
Lung and breast cancer metastases

Fluorescence labeling of tumors (5-Ala) in combination with neuronavigation
Clinical trials

Spinal surgery

Degenerative spinal diseases, such as a herniated disc, spinal stenosis, degenerative spondylolisthesis and scoliosis
Tumors of the spine, spinal cord and its meninges
Spinal injuries
Infectious spinal diseases (for example, spondylitis)
Spinal deformities
Spinal malformations (spinal dysraphia)

Minimally invasive decompression procedures for herniated discs and stenosis of all parts of the spinal canal
Endoscopic surgery for the treatment of herniated intervertebral discs of the lumbar spine
Microsurgical operations for tumors, vascular diseases and malformations of the spine, spinal cord and its meninges using multimodal electrophysiological monitoring (monitoring of the nerve endings and spinal cord)
Functional dynamic stabilization in case of lumbar spine instability of a degenerative nature
Stabilization and fusion operations for all parts of the spine through anterior, posterior or lateral access (whenever possible, minimally invasive techniques are used)
Prosthetics of the intervertebral discs of the cervical spine in degenerative diseases
Kyphoplasty and vertebroplasty for fractures due to osteoporosis or cancer (in collaboration with the Department of Trauma Surgery, Hand Surgery and Reconstructive Surgery)
CT- and X-ray-guided infiltration and thermal ablation of facet and sacroiliac joints, periradicular therapy (in collaboration with the Department of Neuroradiology)
Neuromodulation methods (for example, spinal cord or nerve ending stimulation, implantation of pumps with painkillers)

Vascular surgery

Cerebral aneurysms

Clipping
Occlusion with platinum coils (inserted through catheters)

Arteriovenous malformations and dural fistulas

Gamma Knife treatment
Combination treatment using catheter embolization and subsequent surgical removal

Cavernomas

Surgical treatment using neuronavigation

Pituitary tumor surgery

Endoscopic interventions (minimally invasive) under the control of neuronavigation
Surgery using a stereoscopic surgical microscope

Pediatric neurosurgery

Minimally invasive endoscopic neurosurgery
Cancer surgery (brain and spinal cord tumors)
Vascular microsurgery (vascular malformations of the brain)
Hydrocephalus treatment (endoscopic techniques, bypass surgery)
Craniospinal surgery (Chiari malformation)
Imaging-guided planning and performance of surgical procedures (neuromonitoring)
Intraoperative imaging (modern ultrasound system, ultrasound navigation)
Endoscopic microsurgery
Intraoperative neuromonitoring (evoked potentials, cranial nerve monitoring, motor cortex activities, EEG)
Stereotactic surgery using a special frame, CT or MRI planning before biopsy (brain, cerebellum, brain stem)

Pain therapy

Peripheral nerve stimulation

Lumbalgia (chronic back pain)
Groin pain
Scar pain
Pain in the arms or legs
Headache (migraine)

Epidural spinal cord stimulation

Chronic leg pain after surgery on the spine (failed back surgery syndrome)
Direct or indirect damage to the nerve endings of the upper or lower extremities (complex regional pain syndrome of type I and II)
Phantom pain
Therapy for refractory arterial occlusion, peripheral arterial occlusive disease
Drug-resistant angina pectoris
Postherpetic neuralgia

Motor cortex stimulation

Facial pain
Phantom pain
Thalamic pain

Thermocoagulation of the Gasserian ganglion
Therapy using the implantation of drug pumps (intrathecal drug therapy)

Diffuse pain
Complex pain syndromes
Pronounced spasticity

Neurosurgical intensive care
Other medical services
Curriculum vitae of Prof. Dr. med. Eberhard Uhl
Prof. Dr. med. Eberhard Uhl studied medicine at the Universities of Bochum, Heidelberg/Mannheim and Duke University in Durham, North Carolina, USA (1984 - 1990). Then he worked as a Research Fellow at the Institute of Experimental Surgery of Ludwig Maximilian University of Munich, after which in late 1992 he moved to the Department of Neurosurgery, where he underwent training for board certification. In 2000, he defended his thesis on Neurosurgery. From 2001 to 2003 he worked as a Senior Physician in the Department of Neurosurgery at the University Hospital Aachen, whereas from 2003 to 2007 he worked as a Senior Physician in the Department of Neurosurgery at the University Hospital of Ludwig Maximilian University of Munich (in 2005, took the position of a Leading Senior Physician). In 2007, he headed the Department of Neurosurgery at the Clinic Klagenfurt am Wörthersee in Austria. The doctor now leads the Department of Adult and Pediatric Neurosurgery at the University Hospital Giessen, as well as holds the position of W3 Professor for Neurosurgery at Justus Liebig University of Giessen.
The clinical interests of Prof. Uhl covers neurovascular surgery and tumor surgery, in particular, skull base and pituitary tumors. Such interests led to long-term cooperation with the Max Planck Institute of Psychiatry in Munich on an experimental basis and in the field of clinical research. The recent studies have focused on pituitary function in patients with traumatic brain injury and subarachnoid hemorrhage. In addition, Prof. Uhl studied the development of cerebral edema, as well as disorders of the cerebral microcirculation in various forms of stroke (both from a scientific and experimental point of view). His most recent research focuses on the intraoperative use of computed tomography and neuronavigation in the surgical treatment of pathologies of the spine and brain tumors.
Photo of the doctor: (c) UKGM - Universitätsklinikum Gießen und Marburg GmbH
Department of Adult and Pediatric Neurosurgery.
University Hospital Giessen UKGM:

Request more information now.
We will be happy to answer all your questions.
---
Certificates