University Hospital Marburg UKGM
Department of Pediatric Surgery (

113999

)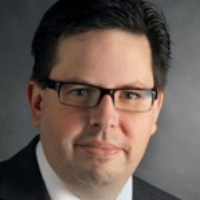 Prof. Dr. med.
Guido Seitz
Specialized in: pediatric surgery
About the Department of Pediatric Surgery at University Hospital Marburg UKGM
The Department of Pediatric Surgery at the University Hospital Marburg UKGM offers the full range of surgical treatment for young patients, ranging from newborns to adolescents. The main activities of the department include general pediatric surgery, neonatal surgery, surgery for malformations, pediatric urology, pediatric cancer surgery, thoracic surgery, pediatric trauma surgery, plastic surgery (including burn surgery), correction of vascular malformations and minimally invasive surgery. An experienced team of highly qualified doctors takes care of the health of young patients. Medical care is provided around the clock. The department is headed by Prof. Dr. med. Guido Seitz.
The treatment of solid tumors in childhood is one of the department's priority focuses. The surgeons of the department treat tumors of all organs and anatomical structures of the human body, with the exception of the brain and spinal cord. All therapeutic measures comply with the protocols of the Society of Pediatric Oncology and Hematology, as well as with international standards.The department is one of the few in Germany, which provides proton therapy in children (as part of a specialized center). The specialists of the department also have experience in treating complex types of tumors in children. The department maintains close interdisciplinary cooperation with specialists from the related disciplines, for example, the Department of Radiation Oncology.
An important role in the department's work is also devoted to neonatal surgery. The department performs various interventions to correct congenital malformations, for example, congenital defects of the abdominal wall (omphalocele, gastroschisis, cloacal exstrophy), esophageal atresia, anal atresia, lymphangiomas and genital malformations in girls.
The department's spectrum of surgical services includes:
General pediatric surgery

Appendicitis
Inguinal hernias
Umbilical hernias
Undescended testes
Phimosis
Small tumors (lipomas, atheromas, sebaceous cysts)

Pediatric trauma surgery

Lacerations
Ligament strains
Bruises
Bone fractures
Traumatic brain injuries
Severe injuries of the chest, abdomen and pelvis

Neonatal surgery

Congenital malformations

Abdominal wall defects (gastroschisis, omphalocele, cloacal exstrophy)
Gastrointestinal malformations (esophageal and intestinal atresia, biliary atresia, anal atresia)
Chest/lung malformations (congenital emphysema, lung cysts)
Genitourinary malformations (kidney, bladder and urethral malformations, for example, bladder exstrophy, hypospadias, undescended testes, congenital malformations of the genital tract in girls)
Vascular malformations (hemangiomas, lymphangiomas, arteriovenous malformations)

Acquired diseases (for example, necrotic enterocolitis)

Pediatric plastic surgery

Conservative and surgical treatment of congenital vascular malformations (special focus on the treatment of hemangiomas and lymphangiomas)

Hemangiomas (drug therapy with propranolol and cortisone, cryotherapy, laser therapy under general anesthesia, surgical resection)
Lymphangioma (surgical treatment of large neoplasms on the neck, chest, abdomen, and also on the limbs)

Correction of syndactyly, polydactyly on the hands and feet
Removal of lipomas, nevi
Burn treatment (skin transplantation, including artificial skin)
Scar revision

Minimally invasive surgery

Correction of pectus excavatum (Nuss procedure)
Laparoscopic procedure aimed at finding the testicle when it is undescended
Appendectomy
Diagnostic laparoscopy for chronic abdominal pain
Treatment of ovarian cysts in girls

Pediatric urology

Phimosis
Hypospadias
Undescended testes
Malformations of the urinary tract (duplex kidney, ureteral stenosis, vesicoureteral reflux, urachus)

Pediatric thoracic surgery

Correction of pectus excavatum
Correction of pectus carinatum

Pediatric cancer surgery

Soft tissue sarcomas
Rhabdomyosarcomas
Peritoneal sarcomatosis, peritoneal carcinomatosis
Neuroblastoma
Nephroblastoma (Wilms' tumor)
Liver tumors
Germ cell tumors

Other medical services
Curriculum vitae of Prof. Dr. med. Guido Seitz
Since May 1, 2016, Prof. Dr. med. Guido Seitz has been the Head of the Department of Pediatric Surgery at the University Hospital Marburg UKGM. The doctor studied Human Medicine at the University of Tuebingen. During his training, he also had internships abroad (Zürich, New York, Bern). The doctor had his professional training in the Departments of Pediatric Surgery and Pediatric Urology at the University Hospital Tuebingen. His main research areas include basic and clinical studies of soft tissue sarcomas in children. He is one of the few surgeons in a joint study of soft tissue sarcoma of the Society of Pediatric Oncology and Hematology (GPOH). In addition, he is a member of a group of expert surgeons from study groups on kidney and germ cells in childhood.
Photo of the doctor: (c) UKGM - Universitätsklinikum Gießen und Marburg GmbH
Department of Pediatric Surgery.
University Hospital Marburg UKGM:

Request more information now.
We will be happy to answer all your questions.
---
Certificates