University Hospital Marburg UKGM
Department of Nuclear Medicine (

590782

)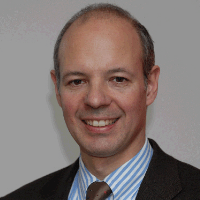 Prof. Dr. med.
Markus Luster
Specialized in: nuclear medicine
About the department
The Department of Nuclear Medicine at the University Hospital UKGM offers all the options of radioisotope diagnostics and treatment. Nuclear medicine methods allow to imagine not only the organs and anatomical structures of the body, but also the metabolic processes that occur in them. The department specializes in the diagnostics and treatment of cancer, cardiological pathologies, neurological and psychiatric disorders. The department's doctors annually conduct about 10,000 in vivo studies and about 500 therapeutic procedures with radionuclides. The Chief Physician of the department is Prof. Dr. med. Markus Luster.
The diagnostic and therapeutic service range of the department includes:
Diagnostic options

Thyroid examinations

Ultrasound
Scintigraphy with technetium-99m and radioactive iodine isotopes

Parathyroid examinations
Adrenal examinations

Functional study of the adrenal cortex

Heart examinations

Myocardial scintigraphy
Radionuclide ventriculography

Cancer examinations

Skeletal scintigraphy to detect metastases
Bone marrow scintigraphy to detect metastases
Receptor scintigraphy to detect neuroendocrine tumors of the digestive tract
Gastrin receptor scintigraphy (developed by the department's specialists) to detect rare forms of thyroid tumors (medullary carcinomas or C-cell tumors), small cell lung cancer, certain brain tumors, neuroendocrine tumors
Diagnostics of tumors of the adrenal medulla (neuroblastoma) in children

Lung examinations
Skeleton bone examinations to detect metastases and inflammatory processes in bones and joints
Kidney examinations

Kidney scintigraphy
Static kidney scintigraphy
Kidney perfusion scintigraphy

Nervous system examinations

Emission computed tomography of the brain

Gastrointestinal examinations

Receptor scintigraphy
Functional scintigraphy of the liver, spleen and other organs of the digestive tract

Diagnostics of inflammatory processes
PET-CT combined diagnostic method
Diagnostics using the PSMA ligand

Therapeutic options

Radioiodine therapy for the treatment of benign and malignant thyroid diseases
Therapy of malignancies of the hematopoietic system and lymph nodes (lymphomas)
Radioimmunotherapy for non-Hodgkin lymphomas
Therapy with radioactively labeled receptor-binding peptides (for neuroendocrine tumors of the digestive tract, medullary thyroid carcinoma)
Therapy of inflammatory joint diseases
Palliative care for patients with pain caused by metastatic tumors

Other medical services
Photo of the doctor: (c) UKGM - Universitätsklinikum Gießen und Marburg GmbH
Department of Nuclear Medicine.
University Hospital Marburg UKGM:

Request more information now.
We will be happy to answer all your questions.
---