University Hospital Marburg UKGM
Department of Dermatology and Allergology (

92

)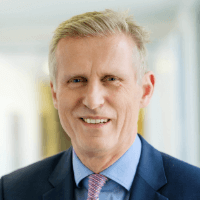 Prof.Dr. med.
Michael Hertl
Specialized in: dermatology, allergology
About the Department of Dermatology and Allergology at University Hospital Marburg UKGM
The Department of Dermatology and Allergology at the University Hospital Marburg UKGM offers all the modern diagnostic and therapeutic options for patients with skin diseases, including skin manifestations of allergic reactions. The department has been conducting successful clinical activities for more than 100 years, and therefore it has extensive experience and unique achievements in its area of specialization. Such advanced fields of dermatology as laser therapy, light therapy, dermatohistology, etc. are well developed in the department. It operates an emergency dermatological care service, which provides round-the-clock patient care. The Chief Physician of the department is Prof. Dr. med. Michael Hertl.
The priority focus of the department's clinical work is dermatosurgery. The specialists in this field conduct surgical treatment of skin tumors, venous diseases, malformations and other skin diseases. With appropriate clinical indications, surgical interventions are performed using minimally invasive techniques. In addition, plastic reconstructive operations are successfully performed here. One of the department's special offers in this focus is electrochemotherapy, which is used to treat certain types of skin and superficial metastases. The combination of electrical impulses with chemotherapeutic drugs mutually enhances the effect of both methods. It also makes it possible to reduce the dosage of a chemotherapeutic drug. Electrochemotherapy is performed under anesthesia (depending on the location of the tumor and the number of metastases, the procedure can be performed under general anesthesia or spinal anesthesia with additional sedation). On average, the procedure takes 30 minutes. The surgical options of the department are complemented by microscopically controlled surgery, plastic reconstructive interventions, skin transplantation, surgical treatment of chronic wounds and other surgical measures.
Laser therapy is widely used in clinical practice (for example, it serves for the removal of warts, scar revision, treatment of pathological changes in blood vessels and removal of unwanted hair). The department is fitted out with the cutting-edge equipment for ablative laser therapy (Erbium YAG laser and CO2 laser) for pathological changes in the skin, genetic skin diseases, as well as coagulation laser therapy for the treatment of blood vessel lesions.
In the field of allergology, various types of diagnostics and therapy are offered for patients suffering from allergies to food, drugs and insect venom, contact allergies, allergic rhinoconjunctivitis, urticaria and professional dermatoses. The department is part of the Allergy Center Hesse certified by the German Society of Allergology and Clinical Immunology as the Comprehensive Allergy Center.
The department's spectrum of medical services includes:
Diagnostics and treatment of skin tumors

Malignant melanomas
Basal cell carcinoma, squamous cell carcinoma
Rare skin tumors (for example, skin lymphomas, skin sarcomas)

Surgical tumor resection
Cytostatic therapy (electrochemotherapy, chemosaturation)
Vaccine therapy (in case of infection with oncogenic viruses)
Cryotherapy
Laser therapy
Light therapy using ultraviolet (PUVA, UVB311, UVA1) or red light (photodynamic therapy)
Advanced intensified procedures (using photons, electrons, ions)
Intensity-modulated radiotherapy (IMRT and VMAT)
Three-dimensional conformal radiation therapy
All stereotactic procedures on the brain, lungs, liver
Brachytherapy
Ion beam therapy
Systemic therapy

Dermatohistopathological studies
Mycological diagnostics
Diagnostics and treatment of autoimmune diseases

Bullous autoimmune dermatoses

Pemphigus vulgaris
Paraneoplastic pemphigus
IgA pemphigus
Bullous pemphigoid
Mucous membrane pemphigoid
Linear IgA dermatosis
Epidermolysis bullosa acquisita
Dermatitis herpetiformis Duhring

Collagenoses

Systemic scleroderma
Systemic lupus erythematosus
Dermatomyositis
Mixed connective tissue diseases

Systemic immunosuppressive therapy (in most cases)
Immunoadsorption
High dose immunoglobulin therapy (IVIG)
CD20 antibody therapy

Diagnostics and treatment of genodermatoses

Neurofibromatosis
Congenital hemidysplasia with ichthyoid-like nevi and limb defects (CHILD syndrome)
Conradi-Hünermann syndrome
Focal dermal hypoplasia (Goltz-Gorlitz syndrome)
Follicular ichthyosis with atrichia and photophobia (IFAP syndrome)
Hailey–Hailey disease
Follicular dyskeratosis (Darier's disease)
Bloch-Sulzberger syndrome
Disseminated superficial actinic porokeratosis

Laser therapy

Ablation procedures (for example, to remove warts, treat genetic skin diseases)
Coagulation procedures for the treatment of pathological changes in blood vessels
Removal of unwanted hair using a diode laser

Light therapy

Photodynamic therapy (by daylight)
Laser therapy
UV light therapy

Diagnostics and treatment of psoriasis

Local therapy
Light therapy
Classical systemic therapy
Advanced types of therapy

Diagnostics and treatment of diseases of the mucous membranes
Diagnostics and treatment of chronic wounds
Dermatosurgery

Melanoma surgery, including removal of sentinel lymph nodes
Electrochemotherapy
Microscopically controlled surgery
Plastic reconstructive surgery
Skin transplantation
Acne inversa treatment
Dermabrasion
Chronic wound surgery
Axillary suction curettage
Rhinophyma treatment

Diagnostics and treatment of allergic diseases

Insect venom allergy (bees, wasps)
Drug allergy
Contact allergy (allergy to ointments, creams, flavors, preservatives, etc.)
Food allergy
Allergic rhinoconjunctivitis
Bronchial asthma
Atopic eczema
Hives
Angioedema
Neurodermatitis
Occupational dermatoses

Other diagnostic and therapeutic options
Curriculum vitae of Prof.Dr. med. Michael Hertl
Academic and Professional Career
Since 2004 C4 Professor and Head of the Department of Dermatology and Allergology at the University Hospital Marburg UKGM.
1999 C3 Professor in Immunological Dermatology at the Faculty of Dermatology, University of Erlangen-Nuremberg.
1996 Habilitation.
1995 - 1999 Senior Physician, Department of Dermatology, University Hospital Aachen.
1993 - 1995 Scholarship of the German Research Foundation, Department of Dermatology, National Cancer Center, Bethesda, USA.
1988 - 1992 Professional training in the Department of Dermatology at the University Hospital Cologne.
1987 Doctoral thesis defense.
1986 Medical exam.
Research Focuses
Dermatology.
Autoimmune diseases with skin lesions.
Pemphigus vulgaris.
Psoriasis.
Malignant melanoma.
T-cell based immune mechanisms.
Honorary Memberships
Since 2010 Member of the National Academy of Sciences Leopoldina.
Photo of the doctor: (c) UKGM - Universitätsklinikum Gießen und Marburg GmbH
Department of Dermatology and Allergology.
University Hospital Marburg UKGM:

Request more information now.
We will be happy to answer all your questions.
---
Certificates