Crohn's Disease Diagnostics by Endoscopic Method (program ID:

217997

)
University Hospital Marburg UKGM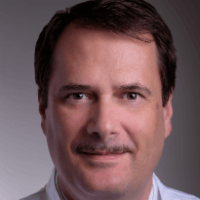 Head Physician
Prof. Dr. med.
Thomas Mathias Gress
Specialized in: gastroenterology, endocrinology, metabolism, clinical infectology
Department of Gastroenterology, Endocrinology, Metabolism and Clinical Infectology
The program includes:
Initial presentation in the clinic
clinical history taking
review of medical records
physical examination
laboratory tests:

complete blood count
biochemical blood test
inflammation markers (CRP, ESR)
blood coagulation analysis (aPTT, PT, INR)

ultrasound of the abdomen
colonoscopy and gastroscopy with biopsy
MRI of the abdomen (if indicated clinically, additional cost is 1200€)
nursing services
nutrition recommendations
services of all leading experts
explanation of individual treatment plan
Required documents:
Medical records
Colonoscopy (if available)
Service
Price:
Type of program :
Expected duration of the program:
You may also book:

Price:
About the department
The Department of Gastroenterology, Endocrinology, Metabolism and Clinical Infectology at the University Hospital Marburg UKGM offers all the options of modern medicine for the diagnostics and treatment of benign and malignant diseases of the digestive system, liver, endocrine glands, as well as metabolic disorders and infectious diseases. In addition, the department enjoys an excellent reputation in the treatment of neuroendocrine tumors. The department operates an Endoscopy Section, a Section for Functional Diagnostics of the Endocrine Glands and many specialized Outpatient Clinics. There are 62 beds available for inpatient treatment. The Chief Physician of the department is Prof. Dr. med. Thomas Mathias Gress.
One of the most important focuses of the department's work is interventional endoscopy of the gastrointestinal tract. The department performs minimally invasive diagnostic and therapeutic procedures. The therapy with the help of endoscopic techniques avoids open surgical interventions. The department's doctors often carry out procedures to resect gastrointestinal tumors in the early stages, for example, polyps and adenomas. The Endoscopy Section also diagnoses and treats diseases of the bile ducts and pancreas. For example, video cholangioscopy allows for the examination of bile ducts and pancreatic ducts using the advanced digital mini-endoscopes. This method is effective for the diagnostics of stenosis and non-invasive removal of stones from the bile ducts. Stones in the bile duct are crushed using shock wave therapy, and then removed endoscopically. The spectrum is complemented by photodynamic therapy and endoscopic radiofrequency ablation of bile duct tumors, diagnostics and treatment using endoscopic ultrasound.
The department focuses on patients with malignancies of the digestive system, in particular, pancreatic, liver, gallbladder, bile duct tumors and neuroendocrine tumors (the department is certified as the European Center of Excellence for Neuroendocrine Tumors, the Center for Bowel Cancer and Pancreatic Cancer). The department's specialists also have exceptional experience in the treatment of chronic inflammatory bowel diseases, inflammatory diseases of the pancreas and liver.
In the field of endocrinology of particular interest is the treatment of type 1 and type 2 diabetes mellitus, gestational diabetes mellitus and other forms of pathology, osteoporosis, dyslipidemia, obesity, thyroid gland and parathyroid diseases, adrenal gland diseases, etc. To make an accurate diagnosis, the department uses the very latest examinations, such as ultrasound studies, endosonography, bone mineral density measurement, bioimpedansometry, functional laboratory tests, hormonal tests and others.
The department's range of medical services includes:
Gastroenterology, metabolic disorders, clinical infectology and gastroenterological oncology
Diagnostics and treatment of gastrointestinal tumors (esophageal, stomach, intestinal tumors), as well as liver, biliary tract and pancreatic tumors
Diagnostics and treatment of neuroendocrine tumors
Diagnostics and treatment of pancreatic diseases
Diagnostics and treatment of chronic inflammatory bowel diseases (ulcerative colitis and Crohn's disease)
Diagnostics and treatment of esophageal diseases
Diagnostics and treatment of liver and biliary tract diseases

Diagnostics and treatment of chronic viral hepatitis B and C using modern treatment regimens
Diagnostics and treatment of toxic lesions and secondary liver diseases
Diagnostics and treatment of benign and malignant liver tumors
Diagnostics and treatment of autoimmune diseases of the liver and biliary tract
Diagnostics and treatment of congenital metabolic disorders (hemochromatosis, Wilson's disease)
Special gastroenterological laboratory diagnostics
Ultrasound diagnostics, including contrast-enhanced ultrasound, dopplerography and duplex sonography
Liver biopsy
Endoscopic procedures

Functional diagnostics

Esophageal manometry
24-h esophageal pH-metry
13C urea breath test to diagnose Helicobacter pylori infection
13C octanoic acid breath test for gastric emptying
Hydrogen breath test to diagnose lactose intolerance
Hydrogen breath test to diagnose lactulose intolerance
Hydrogen breath test to diagnose glucose intolerance
Hydrogen breath test to diagnose xylose intolerance

Endoscopic diagnostic and therapeutic procedures

Esophagogastroduodenoscopy

Diagnostics and tissue sampling (for example, in case of pain in the upper abdomen, anemia)
Tumor removal (in the early stages) using endoscopic mucosal resection and endoscopic submucosal dissection
Bleeding treatment
Treatment of esophageal varicose veins
Stenosis treatment
Stenting
Installation of transdermal and transnasal nutritional probes
Removal of probes installed with the help of PEG

Colonoscopy

Preventive examinations
Removal of tumors and polyps using endoscopic mucosal resection and endoscopic submucosal dissection
Bleeding treatment
Stenosis treatment
Stenting
Monitoring of chronic inflammatory bowel diseases
Control examinations in dynamics

Endoscopic retrograde cholangiopancreatography

Removal of stones from the bile ducts and pancreas
Treatment of stenosis of the bile ducts and pancreatic ducts by dilatation and stenting
Endoscopic therapy for primary sclerosing cholangitis
Photodynamic therapy or radiofrequency ablation for palliative treatment of bile duct tumors
Cholangioscopy (Spyglass method) with biopsy for the diagnostics of bile duct obstruction of unknown cause and electrohydraulic lithotripsy for large stone fragmentation

Endoscopic ultrasound

Diagnostics of inflammatory and malignant diseases of the gastrointestinal tract
Fine-needle aspiration biopsy of lymph nodes and tumors
Drainage of abscesses and pancreatic cysts, as well as the removal of necrotic tissue under the guidance of endoscopic ultrasound
Drainage of the biliary tract and gallbladder under the guidance of endoscopic ultrasound

Percutaneous transhepatic cholangiodrainage

Bile diversion and treatment of benign or malignant stenosis
Transdermal gallstone removal
Transhepatic cholangioscopy

Balloon enteroscopy

Diagnostics and treatment of diseases of the small intestine with tissue sampling and sclerotherapy for blood vessels
Endoscopic retrograde cholangiopancreatography with balloon enteroscopy after previous surgery to remove stones and dilate benign stenosis

Capsule endoscopy

Examination of the small intestine using a mini-camera for bleeding of unknown origin, inflammatory changes, tumors

Mini laparoscopy

Other diagnostic and therapeutic services
Endocrinology, diabetology and osteology
Diagnostics and treatment of diabetes mellitus type 1 and 2
Diagnostics and treatment of gestational diabetes
Diagnosis and treatment of other forms of diabetes (for example, due to Cushing's syndrome)
Diagnostics and treatment of osteoporosis
Diagnostics and treatment of dyslipidemia
Diagnostics and treatment of obesity
Diagnostics and treatment of thyroid diseases

Diffuse euthyroid non-toxic goiter
Thyrotoxicosis syndrome
Diffuse toxic goiter (Graves' disease)
Endocrine ophthalmopathy
Hypothyroidism
Thyroiditis
Benign thyroid tumors
Thyroid malignancies
Thyroid problems in case of infertility

Diagnostics and treatment of pituitary diseases
Diagnostics and treatment of hereditary endocrine tumors (multiple endocrine neoplasia)
Diagnostics and treatment of diseases of the exocrine pancreas

Insulinomas
Gastrinomas
VIPoma (Verner-Morrison syndrome)
Glucagon

Diagnostics and treatment of diseases of the genital glands (gonads)

Primary hypogonadism (in men)
Amenorrhea (in women)
Polycystic ovary syndrome
Hormone-active ovarian tumors

Diagnostics and treatment of adrenal diseases

Chronic primary adrenocortical insufficiency (Addison's disease)
Acute adrenal insufficiency
Cushing's syndrome
Primary hyperaldosteronism (Conn syndrome)
Adrenogenital syndrome
Adrenal adenoma
Adrenal cancer

Diagnostics and treatment of diseases of the adrenal medulla

Pheochromocytoma
Autoimmune polyglandular syndrome

Diagnostics and treatment of other diseases
Photo of the doctor: (c) UKGM - Universitätsklinikum Gießen und Marburg GmbH
---
About hospital
Accommodation in hospital
Crohns disease
Program [Description]
Crohn's Disease Diagnostics by Endoscopic Method
Hospital: University Hospital Marburg UKGM
Type:
Duration:
Price:
date_range
There are 96 crohns disease diagnostic hospitals on Booking Health website
Show all clinics
Certificates