Spinal muscular atrophy diagnosis and conservative treatment (program ID:

302478

)
University Hospital Bonn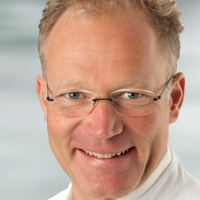 Head Physician
Prof. Dr. med.
Rainer Ganschow
Specialized in: general pediatrics
Department of General Pediatrics
Program includes:
Initial presentation in the clinic
clinical history taking
physical examination
neurological examination:

somatosensory evoked potentials
reflexes
muscle strength
muscle tone
senses of touch and sight
coordination
balance

laboratory tests:

complete blood count
biochemical analysis of blood
enzyme tests
inflammation indicators
BSG
creatine kinase (CK)
immunoelectrophoresis
vitamin B12, vitamin D
thyroid parameters
parathormone
genetic testing for bi-allelic deletion
of exon 7 of the SMN1 gene

electromyography (EMG)
brain and neck CT/ MRI
muscle biopsy if indicated
X-ray of the chest
CSF puncture with nervous water examination
cerebrovascular doppler ultrasound
consultation of related specialists
symptomatic specific treatment (the cost of Nusinersen is not included)
the cost of essential medicines and materials
nursing services
control examinations
full hospital accommodation
developing of further guidance
Price:
Type of program :
Expected duration of the program:
You may also book

Price:
About the department
The Department of General Pediatrics at the University Hospital Bonn offers all the diagnostic and therapeutic options of modern medicine for newborns, young children and adolescents with common pediatric disorders. The department is headed by Prof. Dr. med. Rainer Ganschow.
The department specializes in infectious diseases, respiratory and gastrointestinal diseases, acute and chronic diseases of the nervous system, growth and hormonal disorders, metabolic disorders, rheumatic diseases, kidney and urinary tract diseases, as well as in the immunological and allergic diseases. An experienced and competent team of medical staff, nurses, psychologists and other specialists makes every effort to make the child's stay in the department as short as possible and at the same time as comfortable as possible.
The service range of the department includes:
Diagnostics and treatment of allergic reactions and respiratory diseases

Chronic lung diseases (bronchial asthma, interstitial diseases, cystic fibrosis)
Allergic diseases (pollinosis, atopic dermatitis, allergies to food and insect venom, urticaria)

Hyposensibilization (classic long-term, short-term and supersensitive hyposensibilization in allergy to bee and wasp venom)
Tests for the identification of food intolerance, drug allergies

Diagnostics and treatment of diseases of the endocrine organs and diabetes mellitus
Diagnostics and treatment of diseases of the gastrointestinal tract and liver (special focus on liver transplantation in collaboration with the Department of General, Abdominal, Thoracic and Vascular Surgery)

Digestive diseases

Chronic abdominal pain
Celiac disease
Ulcerative colitis
Crohn's disease
Chronic diarrhea, constipation, nausea/vomiting
Gastroesophageal reflux
Dysphagia
Gastritis
Pancreatitis

Liver diseases

Hepatitis B
Hepatitis C
Jaundice
Autoimmune hepatitis
Biliary atresia
Fibrosis/cirrhosis before and after liver transplantation

Diagnostics and treatment of diseases of the immune system
Diagnostics and treatment of kidney diseases

Peritoneal dialysis
Hemodialysis
Hemofiltration
Plasmapheresis
Immunoadsorption
Kidney transplantation, combined kidney and liver transplantation (within the specialized center)

Psychological support
Other medical services
Curriculum vitae
Prof. Dr. med. Rainer Ganschow specializes in the diagnostics and treatment of liver diseases in children and adolescents. Prior to the position at the University Hospital Bonn, the doctor headed the Department of Hepatology and Liver Transplantation in Hamburg, performing more than 30 liver transplants annually. In addition, the field of ​​expertise includes the diagnostics and treatment of infectious diseases, respiratory and gastrointestinal pathologies. The spectrum is also complemented by the diagnostics and treatment of diseases of the nervous system, growth, hormonal disorders, rheumatic, immunological and allergic diseases.
Dr. Ganschow's research focuses mainly on the immunological processes in liver transplantation in children, since there is a risk that the child's body may reject the transplanted organ by mistaking it for a foreign body. However, he pays special attention to the approaches, which reduce the risk of transplant rejection. Thus, some patients have the opportunity to stop taking immunosuppressants.
---
About hospital
Accommodation in hospital
Price:
Program [Description]
Spinal muscular atrophy diagnosis and conservative treatment
Hospital: University Hospital Bonn
Type:
access_time Duration:
date_range
There are 62 spinal muscular atrophy (sma) treatment hospitals on Booking Health website
Show all clinics
Certificates