University Hospital Carl Gustav Carus Dresden
Department of Dermatology (

292197

)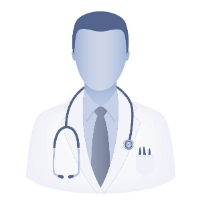 Prof. Dr. med.
Stefan Beissert
Specialized in: dermatology
About the department
The Department of Dermatology at the Uniklinik Carl Gustav Carus Dresden offers the full range of diagnostics and treatment of various skin diseases and allergic reactions. For these purposes, the department is equipped with the state-of-art technology, for example, systems for photodynamic therapy, high-performance laser devices. The department is headed by Prof. Dr. med. Stefan Beissert, who, according to the prestigious Focus magazine, ranks among the top German doctors!
The department treats about 3,000 inpatients and more than 16,000 outpatients annually. Also, the department's specialists perform more than 4,100 surgical interventions every year. Such high rates attest to the outstanding quality of medical care and the authority of medical facility in Germany.
Key focus is on the treatment of skin tumors (certification of the German Cancer Society). After the surgical removal of a tumor or a confirmation of diagnosis of skin lymphoma, the patient is provided with a regular follow-up monitoring. The immunotherapy is used for the treatment of patients with high-risk of melanoma, while the treatment of patients with metastatic melanoma is based on chemotherapy, which complies with all international guidelines. A distinctive feature of the department in this field is the provision of patients with the access to national and international clinical trials of innovative drugs and advanced treatment techniques, which in many cases may extend a person's life.
The service range of the department includes:
Diagnostics and treatment of allergies

Insect venom allergy
Contact dermatitis
Hand eczema
Food allergy
Drug allergy
Allergic rhinitis

Diagnostics and treatment of skin diseases due to the professional activities (for example, eczema)
Diagnostics and treatment of urticaria (including the chronic recurrent form)
Diagnostics and treatment of angioedema
Diagnostics and treatment of systemic mastocytosis
Diagnostics and treatment of skin manifestations of sexually transmitted diseases
Diagnostics and treatment of male infertility (andrology)
Diagnostics and treatment of autoimmune skin diseases

Systemic lupus erythematosus
Dermatomyositis
Systemic scleroderma
Mixed collagenosis
Autoimmune bullous skin disorders (for example, bullous pemphigoid)
Vasculitis

Diagnostics and treatment of skin tumors

Melanoma
Lymphoma
Merkel cell carcinoma
Squamous skin cancer

Chemotherapy
Immunotherapy
Targeted therapy
Surgical treatment and subsequent plastic interventions
Therapy within the clinical trials

Diagnostics and treatment of immunodeficiencies
Diagnostics and treatment of neurodermatitis
Phototherapy in skin diseases

Psoriasis
Neurodermatitis
Cutaneous T-cell lymphoma
Itching
Prurigo nodularis

Aesthetic and laser procedures

Removal of age spots
Hyperhidrosis treatment
Wrinkle treatment
Fractional laser treatment
Dilation of the vessels (couperose)
Hair removal
Scar revision
Phototherapy as a treatment for skin rejuvenation
Tattoo removal

Diagnostics and treatment of venous diseases

Ultrasound and functional diagnostics of varicose veins
Endovascular therapy
Foam sclerotherapy in varicose veins
Microsclerotherapy for spider veins

Diagnostics and treatment of chronic wounds (for example, leg ulcers)
Diagnostics and treatment of other skin diseases
Curriculum vitae
Academic Education
01.1995 - 08.1999 Medical Specialist in Dermatology.
Professional Career
Since 09.2005, (W2) University Professor.
07.2001 - 08.2005 Heisenberg Scholarship of the German Research Foundation.
02.1993 - 12.1995 Research Scholarship of the German Research Foundation, Massachusetts General Hospital, Harvard University, Boston, USA.
Membership and Committee Activities
Since 09.2008, Section Editor, Journal of Investigative Dermatology.
Since 01.2004, Associate Editor, Experimental Dermatology.
Reviewer of the German Research Foundation, German Cancer Society, FWF Österreich, SID, ADF, EADV, ESDR.
Invitation to Positions
04.2003 Invitation to the position of (C3) University Professor at the University of Mannheim and the University of Heidelberg (refusal).
Main Research Focuses
Immunodermatology.
Dermato-Oncology.
Infectology.
Photodermatology.
Photo: (c) depositphotos
Department of Dermatology.
University Hospital Carl Gustav Carus Dresden:

Request more information now.
We will be happy to answer all your questions.
---
Certificates