University Hospital Carl Gustav Carus Dresden
Department of Adult and Pediatric Ophthalmology (

292198

)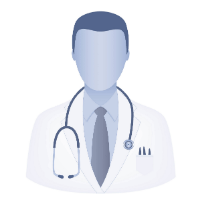 Prof. Dr. med.
Lutz E. Pillunat
Specialized in: adult and pediatric ophthalmology
About the Department of Adult and Pediatric Ophthalmology at University Hospital Carl Gustav Carus Dresden
The Department of Adult and Pediatric Ophthalmology at the University Hospital Carl Gustav Carus Dresden offers the full range of services in the field of diagnostics and treatment of diseases of the eye and its appendages. Medical care is provided both on an inpatient and outpatient basis. The department has 42 beds, three state-of-the-art operating rooms, a laser surgery unit, as well as perfectly equipped rooms for diagnostic examinations. The department's priority focuses are on the treatment of glaucoma, including in children, as well as cataract, intraocular lens implantation, keratoplasty, reconstructive surgery after injuries, surgical correction of refractive errors, laser vision correction, etc. All experts of the department have long clinical experience and high professionalism, and they also practice the most effective and modern treatment methods. More than 6,000 inpatients undergo treatment in the department annually. More than 14,400 outpatients receive medical care here every year. The department's medical team aims to provide each patient with an individualized treatment at the highest level of university medicine. The department is headed by Prof. Dr. med. Lutz E. Pillunat.
Cataract is one of the most common ophthalmic diseases, so the department's doctors have rich and successful experience in dealing with this pathology. Cataract is a partial or complete clouding of the lens located between the vitreous body and the iris. The lens is responsible for the refraction of rays and their follow up projection onto the retina. The clouding of the lens disrupts this process, which leads to a decrease in visual acuity or even its complete loss. The department's specialists deal with the treatment of cataract in adults and congenital cataract in children. Early diagnostics of cataract significantly improves the prognosis for the patient, therefore, the department's doctors strongly recommend contacting an ophthalmologist at the first manifestations of visual impairment. The diagnostics usually involves the use of such methods as slit lamp biomicroscopy, examination of the fundus and determination of intraocular pressure, as well as the assessment of visual acuity and visual fields. Cataract is treated with surgery – this is the only 100% effective therapeutic technique. As a rule, doctors perform ultrasound phacoemulsification of the affected lens. During the surgical intervention, the clouded lens is replaced with an artificial intraocular lens. The duration of the operation is 15-20 minutes. The surgical procedure is performed under local anesthesia – it is absolutely painless and well tolerated. Drug therapy is carried out at the initial stages of cataract to prevent the progression of the pathology, but today there are no drugs that could cure the pathology completely.
The department's ophthalmologists also often admit patients with glaucoma, which is a progressive disease that causes irreversible blindness. Pathology is initially manifested by an increase in intraocular pressure, which in turn causes the development of optic nerve atrophy. At the stage of diagnostics, tonometry, perimetry, gonioscopy, biomicroscopy, pachymetry, optical coherence tomography are performed. An optimal treatment regimen is developed based on the diagnostic results. Drug therapy assumes the intake of the very latest antiglaucoma drugs in order to reduce the production of intraocular fluid, as well as to improve its outflow. However, conservative treatment is not suitable for all patients, so surgical intervention is the main treatment method. The optimal type of surgery is determined by the ophthalmologist based on the specific clinical case.
The department also admits young patients with ophthalmic diseases. The specialists most often deal with diseases of the lacrimal ducts, ptosis, uveitis, congenital cataract and glaucoma, nystagmus, retinopathy of prematurity, inflammatory eye lesions, eye malformations, etc. With appropriate indications, conservative treatment with modern medicines is carried out. If drug therapy does not give a positive result, doctors resort to surgical treatment of an ophthalmic disease in a child.
The department's range of medical services includes:
Diagnostic options

Ultrasound examinations (A-, B-mode ultrasound, Doppler scanning)
Fluorescein angiography
Binocular vision dysfunction diagnostics
Electrophysiological tests (electroretinography, electrooculography)
Corneal topography
Retinal nerve fiber layer thickness assessment
Pachymetry
Heidelberg retinal tomography
Intraocular pressure measurement
Color Doppler imaging of the eye and orbit
Preliminary diagnostics before refractive eye surgery
Heidelberg retinal flowmeter examination
Visual field testing
Visually evoked cortical potentials (VECP)
Multifocal electroretinography

Therapeutic options

Surgical treatment of cataract
Surgical treatment of glaucoma (also in children of all age groups)
Intraocular lens implantation
Keratoplasty
Reconstructive surgery and treatment of eye injuries
Vitreoretinal surgery
Macular surgery
Surgical treatment of diseases of the eye muscles and orbit
Cryosurgery
Laser surgery
Refractive eye surgery
Correction of strabismus in adults and children
Treatment of neuro-ophthalmic diseases
Treatment of ophthalmic diseases in children

Diseases of the lacrimal ducts
Uveitis
Glaucoma
Congenital cataract
Ptosis
Hemangiomas of the eyelids
Congenital dermoid cysts
Retinopathy of prematurity (monitoring and corrective interventions, such as prescribing glasses at an older age)
Nystagmus
Children with developmental disabilities that require diagnostics and monitoring by an ophthalmologist
Eye malformations (coloboma, optic nerve abnormalities)
Acute inflammation of the eye and its appendages (for example, redness and swelling of the eyelids or conjunctiva)

Other diagnostic and therapeutic methods, other ophthalmic diseases in adults and children
Curriculum vitae of Prof. Dr. med. Lutz E. Pillunat
Professional Career
1977 - 1983 Study of Human Medicine at the University of Duesseldorf.
1978 - 1983 Study of Psychology at the University of Duesseldorf.
1983 - 1987 Assistant Physician, Department of Ophthalmology, University Hospital Ulm.
1987 - 1991 Senior Physician, Department of Ophthalmology, University Hospital Ulm.
1991 - 1993 Appointed as Managing Senior Physician of the Department of Ophthalmology at the University Hospital Ulm.
1993 - 1995 Glaucoma Research Scholarship, Bascom Palmer Eye Institute, University of Miami, USA (Scholarship of the German Research Foundation).
1995 Invitation to the position of C3 Professor, Department of Ophthalmology, University of Hamburg.
1996 - 2001 Professor of Ophthalmology and Deputy Head of the Department of Ophthalmology at the University Hospital Hamburg-Eppendorf.
2000 Invitation to the position of C4 Professor of Ophthalmology, Faculty of Medicine Carl Gustav Carus, Dresden University of Technology.
Since 01.05.2001 Head of the Department of Adult and Pediatric Ophthalmology at the University Hospital Carl Gustav Carus Dresden.
09.2001 Elected President of the Saxon Ophthalmologic Society.
11.2001 Recognized as Ophthalmologist by the federal state of Saxony.
Awards and Honors
1986 Merckle Research Prize, Ulm University.
1987 Laureate of the International Chibret Award.
1992 Award for work on video materials of the German Society of Ophthalmology.
1993 Honorary Membership of the Italian Glaucoma Society.
Memberships in Professional Societies
German Society of Ophthalmology.
Association of German Ophthalmologists.
German-speaking Society of Intraocular Lens Implantation, Interventional and Refractive Surgery (DGII).
Association for Research in Vision and Ophthalmology (ARVO).
American Academy of Ophthalmology (AAO).
European Glaucoma Society (EGS).
International Glaucoma Society (IGS).
Italian Glaucoma Society (Honorary Membership).
Research Focuses
Physiology and pathophysiology of the blood supply to the eye.
Pathogenesis of optic nerve damage in glaucoma.
Surgical treatment of glaucoma.
The role of vascular factors in glaucoma.
Photo: (с) depositphotos
Department of Adult and Pediatric Ophthalmology.
University Hospital Carl Gustav Carus Dresden:

Request more information now.
We will be happy to answer all your questions.
---
Certificates