University Hospital Carl Gustav Carus Dresden
Department of Adult and Pediatric Ophthalmology (

292198

)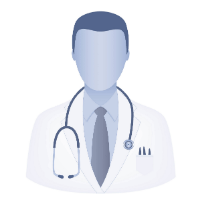 Prof. Dr. med.
Lutz E. Pillunat
Specialized in: ophthalmology
About the department
The Department of Adult and Pediatric Ophthalmology at the University Hospital Carl Gustav Carus Dresden offers the full range of services in the field of diagnostics and treatment of diseases of the eye and its appendages. Medical care is provided both on an inpatient and outpatient basis. The department has 42 beds, three ultramodern operating rooms, as well as well-equipped rooms for diagnostic examinations. The department treats more than 6,000 inpatients annually. The department is headed by Prof. Dr. med. Lutz E. Pillunat.
The priorities of the department are the treatment of glaucoma, including glaucoma in children, cataract, intraocular lense implantation, keratoplasty, posttraumatic reconstructive surgery, refractive surgery, laser vision correction, etc. All the specialists of the department have many years of clinical experience, high professionalism, and also practice only the most effective modern treatments.
The department's service range includes:
Diagnostic options

Ultrasound imaging (A-, B-mode ultrasound, Doppler scan)
Fluorescein angiography
Diagnostics of binocular vision disorders
Electrophysiological examinations (electroretinography, electrooculography)
Corneal topography
Evaluation of the retinal nerve fiber layer thickness
Pachymetry
Heidelberg retinal tomography
Intraocular pressure measurement
Color Doppler ultrasound imaging of the eye and orbit
Preliminary diagnostics before refractive surgery
Heidelberg retinal flowmetry
Evaluation of visual fields
Visual evoked cortical potentials (VECP)
Multifocal electroretinography

Cataract surgery
Surgical treatment of glaucoma (also in children of all age groups)
Implantation of intraocular lenses
Keratoplasty
Reconstructive surgery and treatment of eye injuries
Vitreoretinal surgery
Macular surgery
Surgical treatment of diseases of the eye muscles and orbit
Cryosurgery
Laser surgery
Refractive surgery
Correction of strabismus in adults and children
Treatment of neuro-ophthalmic diseases
Pediatric ophthalmology

Diseases of the lacrimal tract
Uveitis
Glaucoma
Congenital cataract
Ptosis
Eyelid hemangioma
Congenital dermoid cysts
Retinopathy of prematurity (follow-up and corrective measures, for example, eyeglass prescription at an older age)
Nystagmus
Children with developmental disabilities who need to be examined and supervised by an ophthalmologist
Congenital eye defects (coloboma, optic nerve anomalies)
Acute inflammation of the eye and its appendages (for example, red and swollen eyelids or conjunctiva)

Other diagnostic and therapeutic methods, other ophthalmic diseases in adults and children
Curriculum vitae
Beruflicher Werdegang:
1977 – 1983 Studium der Humanmedizin an der Universität Düsseldorf
1978 – 1983 Studium der Psychologie an der Universität Düsseldorf
1983 – 1987 Assistenzarzt an der Universitätsaugenklinik Ulm
1987 – 1991 Oberarzt an der Universitätsaugenklinik Ulm
1991 – 1993 Bestellung zum leitenden Oberarzt der Universitätsaugenklinik Ulm
1993 – 1995 Glaucoma Fellowship am "Bascom Palmer Eye-Institute" der University of Miami, Miami USA (DFG Stipendium)
1995 Ruf auf eine C3-Professur an der Augenklinik der Universität Hamburg
1996 – 2001 Professor für Augenheilkunde und stellvertretender geschäftsführender Direktor der Universitätsaugenklinik und Poliklinik Hamburg-Eppendorf
2000 Berufung auf die C4-Professur für Augenheilkunde an der Carl Gustav Carus Universität Dresden
seit 01.05.2001 Direktor der Universitätsaugenklinik und Poliklinik der Carl Gustav Carus Universität Dresden
09/2001 Wahl zum Präsidenten der Sächsischen Augenärztlichen Gesellschaft
11/2001 Wahl zum Landesarzt für Augenheilkunde in Sachsen
Preise und Ehrungen:
1986 Merckle Forschungspreis der Universität Ulm
1987 Nationaler Preisträger des International Chibret Award
1992 Filmpreis der Deutschen Ophthalmologischen Gesellschaft
1993 Ehrenmitgliedschaft der Italienischen Glaukom Gesellschaft
​Mitgliedschaften:
Deutsche Ophthalmologische Gesellschaft
Verband der Augenärzte Deutschlands
Deutsche Gesellschaft für Intraokularlinsen-Implantation (DGII)
Association for Research in Vision and of Ophthalmology (ARVO)
American Academy of Ophthalmology (AAO)
European Glaucoma Society (EGS)
International Glaucoma Society (IGS)
Italienische Glaukom Gesellschaft (Ehrenmitgliedschaft)
Forschungsschwerpunkte:
Physiologie und Pathophysiologie der okulären Perfusion
Pathogenese des glaukomatösen Sehnervenschadens
Operative Therapie der Glaukome
Bedeutung vaskulärer Faktoren beim Glaukom
Photo: (c) depositphotos
Department of Adult and Pediatric Ophthalmology.
University Hospital Carl Gustav Carus Dresden:

Request more information now.
We will be happy to answer all your questions.
---
Certificates