University Hospital Carl Gustav Carus Dresden
Department of Pulmonology (

292201

)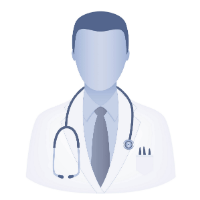 Prof. Dr. med.
Dirk Koschel
Specialized in: pulmonology
About the department
The Department of Pulmonology at the University Hospital Carl Gustav Carus Dresden offers the full range of diagnostics and treatment of diseases of the lower respiratory tract (trachea and bronchi), lungs (pneumonia, obstructive respiratory diseases, pulmonary fibrosis, lung cancer), pulmonary hypertension, pleural diseases (pleurisy, pleural mesothelioma), sleep related breathing disorders (obstructive/central sleep apnea), and respiratory muscle weakness. The department also specializes in the treatment of rare lung diseases. Lung cancer therapy is based on an interdisciplinary approach and is carried out in collaboration with the specialists from the Comprehensive Cancer Center Dresden. The Chief Physician of the department is Prof. Dr. med Koschel.
The department positions itself as one of the largest medical institutions in Germany specializing in the treatment of pulmonary hypertension. The patients with this clinical picture receive here a comprehensive diagnostics, effective treatment and follow-up care. In addition, the department's doctors demonstrate excellent results in the treatment of patients with bronchial asthma and other allergic respiratory diseases. To provide quality medical care for adult patients suffering from cystic fibrosis, the department closely cooperates with many specialized experts, in particular, with the specialists in the field of endocrinology, physiotherapy, gastroenterology, psychology, nutritional medicine, thoracic surgery, rheumatology, etc.
The department's clinical focuses include:
Respiratory endoscopy with rigid and flexible bronchoscopy, which, depending on the indications, can also be performed in combination with bronchoalveolar lavage and direct lung biopsy (transbronchial biopsy)
Endobronchial ultrasound (EBUS)-guided needle biopsy for intrathoracic lymph node puncture
Bronchoscopy with endoscopic intervention to reduce lung volume in patients with severe COPD and pulmonary emphysema
Right heart catheterization (in the specialized laboratory) with the evaluation of pulmonary blood flow in patients with pulmonary hypertension in order to determine hemodynamics at rest and during exercise
Pulmonary function testing by spirometry, total plethysmography, ergospirometry, measurement of respiratory muscle strength, analysis of blood gases and bronchial challenge test
Thoracic ultrasound for the evaluation of pleural diseases
Ultrasound-guided puncture in patients with pleural and lung tumors, pleural drainage
Interdisciplinary Sleep Laboratory with the possibility of polygraphy, polysomnography (on an outpatient and inpatient basis), clinical tests (for example, multiple sleep latency test (MTLS) or pupillographic test for insomnia), as well as various therapeutic procedures (for example, nocturnal non-invasive ventilation through a mask)
Other diagnostic and therapeutic methods
Photo: (c) depositphotos
Department of Pulmonology.
University Hospital Carl Gustav Carus Dresden:

Request more information now.
We will be happy to answer all your questions.
---
Certificates