University Hospital Carl Gustav Carus Dresden
Department of Pulmonology (

292201

)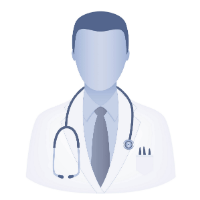 Prof. Dr. med.
Dirk Koschel
Specialized in: pulmonology
About the Department of Pulmonology at University Hospital Carl Gustav Carus Dresden
The Department of Pulmonology at the University Hospital Carl Gustav Carus Dresden offers the full range of diagnostics and treatment of diseases of the respiratory tract (pathologies of the trachea and bronchi, chronic obstructive pulmonary disease) and lungs (pneumonia, pulmonary fibrosis, cancer), pulmonary hypertension, pleural diseases (pleurisy, pleural mesothelioma), sleep-related breathing disorders (obstructive/central sleep apnea), as well as pathologies of the respiratory muscles. The department also specializes in the treatment of rare lung diseases. Lung cancer treatment is based on an interdisciplinary approach and is carried out with the participation of specialists from the Comprehensive Cancer Center Dresden: oncologists, surgeons, radiologists, psychologists and other doctors. The department has a specialized laboratory for the treatment of the consequences or complications of the coronavirus infection. All diagnostic and therapeutic procedures are performed in accordance with modern clinical protocols. The department's doctors specialize in the drug therapy and endoscopic treatment of pulmonary diseases, and if surgical treatment is required, thoracic surgeons are involved in the process. The Head Physician of the department is Prof. Dr. med. Dirk Koschel.
The department positions itself as one of the largest German medical facilities specializing in the treatment of pulmonary hypertension. The patients with this disease undergo comprehensive diagnostics here, receive effective treatment and follow-up care. In addition, the department's doctors demonstrate excellent results in the treatment of patients with bronchial asthma and other allergic lung diseases. To provide high-quality medical care to adults with cystic fibrosis, doctors cooperate closely with highly specialized experts, particularly, with endocrinologists, physiotherapists, gastroenterologists, psychologists, nutritionists, thoracic surgeons, rheumatologists and other doctors.
As of today, lung cancer is one of the most common types of oncology, and therefore the department's pulmonologists, along with the specialists from the Cancer Center Dresden, provide treatment to patients with this type of cancer. If oncology is suspected, comprehensive diagnostics is carried out, including laboratory, instrumental and imaging tests. Should the diagnosis be confirmed, doctors determine the stage of the cancer process, the type of tumor, its exact location and other important characteristics that influence the choice of treatment regimen. The main treatment for lung cancer is surgical resection of a malignant tumor (in some cases, resection of the affected segment or lobe of the lung is required). Lung cancer surgery is performed by thoracic surgeons. Conservative lung cancer treatment methods include chemotherapy and radiation therapy.
Due to the coronavirus pandemic, more and more patients with this infectious disease visit the department. First of all, doctors perform comprehensive diagnostics of the respiratory system, recommend breathing exercises and physiotherapy procedures, as well as prescribe medicines to improve the patient's health and restore his vitality.
The department's main clinical focuses include:
Endoscopic examination of the respiratory tract with a flexible or rigid bronchoscope, which, depending on the indication, can be supplemented by bronchoalveolar lavage and direct lung biopsy (transbronchial biopsy)
Endobronchial ultrasound-guided aspiration biopsy (EBUS) for intrathoracic lymph node puncture
Bronchoscopy with endoscopic lung volume reduction in patients with severe COPD, pulmonary emphysema
Right heart catheterization (within the specialized laboratory) with the examination of pulmonary blood flow in patients with pulmonary hypertension to assess hemodynamics at rest and during physical exercises
Laboratory for pulmonary function testing with spirometry, general plethysmography, ergospirometry, as well as respiratory muscle strength measurement, blood gas test and inhalation provocation tests
Chest ultrasound to detect pleural diseases
Ultrasound-guided puncture for pleural and lung tumors, pleural drainage placement
Interdisciplinary sleep laboratory with the ability to perform polygraphy, polysomnography (on an outpatient and inpatient basis), clinical tests (for example, multiple sleep latency test (MSLT) or pupillographic sleepiness test), as well as various therapeutic measures (for example, non-invasive lung ventilation with a mask at night)
Other diagnostic and therapeutic methods
Curriculum vitae of Prof. Dr. med. Dirk Koschel
Prof. Dr. med. Dirk Koschel heads the Department of Pulmonology at the University Hospital Carl Gustav Carus Dresden. He also simultaneously holds the post of Head Physician of the Department of Pulmonology at the Specialized Hospital Coswig. Both hospitals established the East German Lung Center (ODLZ) in 2017. Prof. Koschel pays special attention to the provision of medical care for patients with chronic lung diseases and lung cancer. In addition, the treatment of infectious and vascular diseases of the lungs is of particular interest. Dr. Koschel has been associated with the Technical University of Dresden for many years: in 2014 he underwent habilitation here and received Venia legendi in pulmonology.
Photo: (с) depositphotos
Department of Pulmonology.
University Hospital Carl Gustav Carus Dresden:

Request more information now.
We will be happy to answer all your questions.
---
Certificates