University Hospital Carl Gustav Carus Dresden
Department of Oncology (

292203

)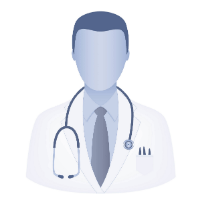 Prof. Dr. med.
Gunnar Folprecht
About the Department of Oncology at University Hospital Carl Gustav Carus Dresden
The Department of Oncology at the University Hospital Carl Gustav Carus Dresden offers the full range of diagnostics and drug therapy of malignant diseases. Particular attention is paid to the treatment of gastrointestinal cancers (colon, esophagus, stomach, pancreas, liver), lung cancer, connective tissue malignancies (sarcomas) and germ cell tumors. The Head Physician of the department is Prof. Dr. med. Gunnar Folprecht.
The department's doctors have in their arsenal the very latest methods of chemotherapy, immunotherapy and targeted therapy with innovative medicines. The necessary specialists from related fields are involved in the treatment planning, for example, surgeons, radiation therapists, specialists in radiology, gastroenterologists, pulmonologists and others. The patient receives individualized, comprehensive medical care at the highest level of university medicine. The treatment is carried out both on an inpatient and outpatient basis. The therapy regimen is determined individually for each patient, based on the characteristics of the disease and general health condition.
The department regularly hosts tumor boards, at which doctors consider various clinical cases and develop optimal treatment regimens. An important role in cancer treatment is also played by the close cooperation of the department with the Comprehensive Cancer Center Dresden, which is one of the five leading cancer centers in Germany certified in accordance with the standards of the German Cancer Society. Cooperation with this center provides patients with access to advanced treatment methods, the very latest types of radiation therapy and molecular diagnostics of tumors. There is also an opportunity to take part in clinical trials at the national and international level.
The department's tasks also include the provision of palliative care for patients with end-stage cancers. Physicians use all available palliative care options to relieve pain and improve the quality of life of patients. If desired, specially trained staff provide palliative care at home. In addition, psycho-oncological care is an important part of cancer treatment – competent psychologists work with patients, as they have the necessary skills to maintain a positive attitude of the patient towards a favorable treatment outcome.
The department's main areas of specialization include:
Diagnostics and treatment of malignant gastrointestinal tumors

Colon cancer
Esophageal carcinoma
Stomach cancer
Pancreatic cancer
Liver cancer

Diagnostics and treatment of lung cancer
Diagnostics and treatment of soft tissue tumors (sarcomas)
Diagnostics and treatment of germ cell tumors
Diagnostics and treatment of other types of cancer
The department's therapeutic options include:
Chemotherapy
Immunotherapy
Targeted therapy with innovative medicines
Palliative care (also at home)
Psycho-oncological care
Participation in clinical trials
Other medical services
Photo: (с) depositphotos
Department of Oncology.
University Hospital Carl Gustav Carus Dresden:

Request more information now.
We will be happy to answer all your questions.
---
Certificates