University Hospital Carl Gustav Carus Dresden
Department for Adult and Pediatric Orthopedics, Trauma Surgery (

292208

)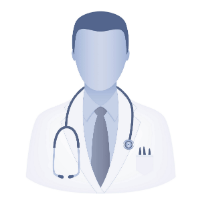 Prof. Dr. med.
Klaus-Dieter Schaser
Specialized in: adult and pediatric orthopedics, trauma surgery
About the department
According to Focus magazine, the Department of Adult and Pediatric Orthopedics, Trauma Surgery at the University Hospital Carl Gustav Carus Dresden ranks among the top German departments specializing in joint replacement surgery!
The department offers the full range of diagnostics, conservative and surgical treatment of diseases, injuries of the musculoskeletal system. The department is the certified Center for Endoprosthetics (more than 1,000 primary joint replacement operations yearly), which also specializes in particularly complex clinical cases. In addition, the department has won the status of the Trauma Center of interregional significance, certified in accordance with the standards of the German Trauma Society. The department is headed by Prof. Dr. med. Klaus-Dieter Schaser.
The department's service range includes:
Diagnostics and treatment of scoliosis

Surgical treatment

Dorsal spondylodesis
Ventral derotation spondylodesis

Conservative therapy

Use of special orthoses
Use of orthoses at night
Outpatient physical therapy

Spinal surgery

Therapy-resistant pain spinal syndromes, vertebral dislocation
Degenerative scoliosis
Herniated intervertebral discs
Spinal stenosis
Spondylitis/spondylodiscitis (vertebral inflammation)
Vertebral fractures
Diseases and injuries of the cervical spine
Spinal tumors

Special orthopedic pain therapy
Hip joint replacement surgery, including conservative therapy (physiotherapy, injection therapy, drug therapy, special pain therapy)

Diseases

Congenital and acquired bone and joint diseases causing joint degeneration
Hip osteoarthritis
Complications after endoprosthetics

Endoprosthetic techniques

Joint-preserving operations
Implantation of prostheses with cementless and cemented fixation
Revision interventions for extensive defects, including replacement of whole bones, such as the femur

Reconstructive hip surgery

Arthroscopic interventions (also for diagnostic purposes)
Arthroscopic reconstruction and surgical correction of the position of the thigh in severe forms of hip impingement
Transposition interventions to correct improper position of the hip
Acetabular roof plastic surgery and pelvic osteotomy (minimally invasive methods)

Diagnostics and treatment of injuries to the pelvic and acetabular bones

Stabilization procedures in the anterior and posterior sections of the pelvic ring under the guidance of 3D radiography, as well as acetabular reconstruction
Sacroiliac joint navigation surgery
Revision interventions for pseudoarthrosis (also using transposition osteotomy, spongy bone plasty or osteoinductive growth factors)
Femoral derotation osteotomy
Joint replacement surgery in posttraumatic coxarthrosis

Knee replacement surgery

Partial joint replacement
Total joint replacement (total endoprosthesis)
Revision interventions (even in extensive bone defects)

Reconstructive knee surgery

Stabilizing interventions on the patella
Cartilage tissue replacement (including autologous cartilage cell transplantation)
Correction of axial disorders (transposition osteotomy)
Cruciate ligament plasty

Diagnostics and treatment of musculoskeletal tumors

Primary malignant tumors
Soft tissue sarcomas
Benign and semi-malignant bone tumors
Bone metastases
Minimally invasive surgery
Implantation of endoprostheses in case of tumors
Implantation of individually made prostheses
Operations with the preservation of extremities
Reconstructive surgery after the resection of soft and bone tissues with the preservation of functionality
Implantation of artificial materials for bone replacement

Foot surgery

Diseases

Finger and ankle joint arthritis
Acute and chronic inflammatory joint diseases
Consequences of injuries
Congenital malformations of foot bones
Foot nerve compression syndrome
Acquired foot deformities
Foot tumors
Diabetic foot

Surgical treatment

Toe corrective surgery (hallux valgus), for example, corrective osteotomy, soft tissue interventions
Surgery to correct soft tissues and bones of the rear and midfoot
Implantation of endoprosthesis and arthrodesis of the big toe
Implantation of arthrodesis on the rear and midfoot
Amputations
Synovectomy, tenosynovectomy
Ankle arthroscopy

Pediatric orthopedics

Shoulder and arm diseases

Shoulder instability
Shoulder dislocation
Elbow osteochondrosis of the elbow joint
Deformations (congenital or due to an accident)

Diseases of the head, neck and spine

Malformations and postural disorders (for example, torticollis, scoliosis, vertebral dislocation, Scheuermann's disease)
Backache

Diseases and deformities of the lower extremities

O-shaped and X-shaped deformation of the legs, leg length discrepancy (congenital deformities or due to an accident)

Hip diseases

Hip dislocation
Late effects of residual dysplasia
Perthes disease
Hip pain

Knee diseases

Osteochondrosis
Meniscal injuries
Patellar dislocation
Knee pain

Diseases of the foot and ankle

Clubfoot (treatment according to the PONSETI technique)
Planovalgus foot deformity
Hollow foot

Tumors of the musculoskeletal system in children
Neuromuscular diseases (children with disabilities)
Fractures and injuries in metabolic disorders and skeletal diseases (for example, osteogenesis imperfecta)

Reconstructive surgery of the upper and lower extremities
Shoulder surgery

Rotator cuff tear (arthroscopic treatments)
Arthroscopic reconstruction of the articular lip (SLAP technique)
Shoulder instability
Acromioclavicular joint lesions (arthroscopic techniques)
Subacromial pain syndrome (arthroscopic techniques)
Shoulder arthrosis (various forms of endoprosthetics)
Sports shoulder injuries

Elbow surgery

Elbow arthroscopy
Limited radius of elbow movement (arthroscopic or open arthrolysis)
Ligament plasty
Elbow arthrosis (implantation of elbow joint prostheses)
Tennis elbow (denervation and elimination of necrosis)

Hand surgery

Emergency care for fresh hand injuries, including accidents at work (round-the-clock assistance, including operations)
Upper limb nerve compression syndrome
Dupuytren's contracture
Treatment of hand bone fractures (conservative therapy up to modern procedures of osteosynthesis)
Operations in case of tendon sheaths stenosis
Hand tendon surgery (ranging from the treatment of fresh tendon injuries to secondary reconstruction)
Treatment of nerve damage, including microsurgical reconstruction
Arthroscopy
Treatment of finger and wrist joint degeneration
Therapy of soft tissue defects
Tumors of hand bones and soft tissues

Other medical services
Curriculum vitae
In 1990, Prof. Dr. med. Klaus-Dieter Schaser entered the Faculty of Medicine at the University of Erlangen-Nuremberg, where he studied until 1996. In 1995 and 1996, he had his internship at the University of Regensburg. After graduating from the university, he completed his residency in the Department of Trauma and Reconstructive Surgery at the Faculty of Humboldt University of Berlin (1996 - 1998), where Prof. Haas became his supervisor. In 1998, the doctor received a license to practice medicine. From 1998 to 2004, he worked as an Assistant Physician and Research Fellow of the Department of Trauma and Reconstructive Surgery at the University Hospital Charité under the direction of Prof. Haas. In 2002, he was recognized as a Specialist in Surgery. From 2002 to 2009, he held the position of the Chief Physician, Deputy Head of the Department of Spinal Tumor Surgery at the Campus Virchow, Center for Musculoskeletal Surgery at the University Hospital Charité, received the title of the University Professor. In 2005, he received his doctorate in Orthopedics and Trauma Surgery at the University Hospital Charité. In 2006, he became the Head of the Department of Spinal Surgery at the Campus Virchow of the Center for Musculoskeletal Surgery. In 2009, he was recognized as a Specialist in Orthopedics and Trauma Surgery. In 2009, he became the Deputy Chief Physician and the Head of the Department of Trauma and Reconstructive Surgery at the Campus Virchow, Charité. In 2010, he was recognized as a Specialist in Special Trauma Surgery. Currently, Dr. Klaus-Dieter Schaser provides treatment and has medical specialization in the following areas of spinal surgery: degenerative spinal surgery, spinal tumor surgery (surgical treatment of primary tumors and spinal metastases), musculoskeletal tumor surgery, surgical treatment of spinal injuries, reconstructive pelvic surgery, surgical treatment of complex injuries of the limbs (open and closed fractures, soft tissue lesions, reconstructive surgery of the musculoskeletal defects). Dr. Klaus-Dieter Schaser is a Member of a number of well-known and respected organizations and scientific associations. He is a Member of the German Trauma Society, the German Society of Surgery, the German Society of Orthopedics and Trauma, the German Spinal Society and a Member of the Scientific Orthopedic Society. He is also a Member of the European Society for Surgical Research, a Member of the Association for Bone Tumors, a Member of the Joint Consortium, the Founder and Representative of the Berlin Trauma Medical Network. Prof. Klaus-Dieter Schaser is the Deputy Speaker of the Regional Surgery Center at the Charité Hospital. In 1998, in New Orleans, the doctor was awarded the Prize of the Research Orthopedic Society in the field of orthopedic research in microvascular medicine in case of closed soft tissue injuries.
Photo: (c) depositphotos
Department for Adult and Pediatric Orthopedics, Trauma Surgery.
University Hospital Carl Gustav Carus Dresden:

Request more information now.
We will be happy to answer all your questions.
---
Certificates