University Hospital Carl Gustav Carus Dresden
Department of Endocrinology (

292214

)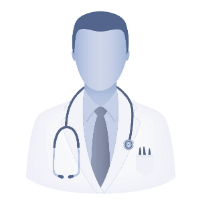 Prof. Dr. med.
Lorenz Hofbauer
Specialized in: endocrinology
About the Department of Endocrinology at University Hospital Carl Gustav Carus Dresden
The Department of Endocrinology at the University Hospital Carl Gustav Carus Dresden offers all the options of modern medicine for the prevention, diagnostics and treatment of endocrine diseases, hormonal and metabolic disorders. The department's specialists have particular competence in the treatment of thyroid diseases, diabetes mellitus and osteoporosis. In addition, the department's tasks include the treatment of pathologies of the pituitary gland, adrenal glands, calcium metabolism disorders and sexual dysfunction. To provide top-class medical care, the department has excellent diagnostic options, as well as uses effective classical and advanced treatment methods. Many patients undergo diagnostics and treatment on an outpatient basis, without compulsory hospitalization. The treatment regimen is developed for each patient on an individual basis, after an accurate study of the diagnostic results and assessment of the general health condition. The Head Physician of the department is Prof. Dr. med. Lorenz Hofbauer.
Many patients with thyroid pathologies seek medical help from the department. The most common diseases in this spectrum are nodular goiter, hypothyroidism, and hyperthyroidism. The diagnostic protocol includes the use of a wide range of laboratory tests and instrumental examinations. To treat thyroid diseases, the department's doctors use various drug therapy regimens, including thyrostatic drugs, iodine-containing drugs, symptomatic treatment and hormonal therapy. The patients are often prescribed diet therapy and physiotherapy procedures that contribute to the achievement of a successful treatment outcome. The attending physician selects a particular set of therapeutic measures based on the results of the patient's preliminary diagnostics.
An integral part of the department's clinical practice is the prevention, diagnostics and treatment of type 1 and 2 diabetes mellitus. To prevent the pathology, the specialists of the medical facility recommend leading a healthy lifestyle – revising the diet and eliminating harmful eating habits, normalizing body weight, and paying attention to regular physical activities. If diabetes mellitus has already been diagnosed, the doctors focus on symptomatic therapy, since as of today there are no therapeutic methods that could cure the patient completely. The patients with diabetes mellitus are advised to follow a diet and give up bad habits (smoking, drinking alcohol). With type 1 diabetes mellitus, insulin therapy is necessarily prescribed: insulin pump therapy or subcutaneous insulin injections. With type 2 diabetes mellitus, antidiabetic agents are prescribed. In addition, it is important for a patient with diabetes mellitus to do sports regularly, walk in the fresh air and lead an active lifestyle.
The department operates a specialized Osteoporosis Center certified by the German Society of Osteology (DVO). Osteoporosis is a systemic pathology that affects all bone tissues. Various laboratory tests and the very latest types of bone densitometry (bone mineral density measurement) are used to detect osteoporosis. The main goal of osteoporosis treatment is to reduce the risk of osteoporotic bone fractures. The therapy is based on the intake of bisphosphonates, myacalcium, calcium, vitamin D, hormone drugs and painkillers to relieve pain. The patients suffering from osteoporosis are also strongly recommended to do physical therapy and walk in the fresh air.
The department specializes in the diagnostics and treatment of the following endocrine diseases:
Thyroid diseases (nodular goiter, hypothyroidism, hyperthyroidism)
Type 1 and 2 diabetes mellitus, gestational diabetes mellitus
Diabetic foot syndrome
Osteoporosis
Metabolic disorders, including calcium metabolic disorders
Pituitary diseases
Adrenal diseases
Obesity due to hormonal disorders
Infertility due to hormonal disorders
Hirsutism (excess body hair growth) in women
Other endocrine pathologies
The department's diagnostic and therapeutic options include:
Diagnostics

Laboratory tests (for example, hormone testing, functional tests, bone metabolism markers and tumor markers)
X-ray scanning
Computed tomography
Magnetic resonance imaging
Bone densitometry (DEXA) – a method for measuring bone mineral density
Scintigraphy

Treatment

Drug therapy
Insulin therapy for diabetes mellitus
Diet therapy

Other medical services
Curriculum vitae of Prof. Dr. med. Lorenz Hofbauer
University Education
1988 - 1994 Study of Medicine, Ludwig Maximilian University of Munich; Practice in Nice (France) and Nagoya (Japan); one- year practice: Mayo Clinic, Rochester; Bellevue Hospital – New York University, New York; Massachusetts General Hospital, Boston; Yale New Haven Hospital, New Haven (USA).
1990 - 1994 Konrad Adenauer Foundation Student Scholarship.
28.10.1994 Third State Medical Examination, Munich, partial medical license.
1995 Thesis defense. Subject: "Regulation of mRNA expression of insulin-like growth factor 1 in intact follicles of the thyroid gland of pigs with thyrotropin and iodide".
Postgraduate Training and Medical Practice
1995 - 1996 Intern, Innenstadt Hospital of the Ludwig Maximilian University of Munich, full medical license.
1996 - 1999 Internship in the Department of Endocrinology, Mayo Clinic, Rochester, USA.
1999 - 2003 Research Fellow, Department of Gastroenterology and Endocrinology, Philipps University of Marburg.
2002 Habilitation in Internal Medicine. Subject: "RANK and the osteoprotegerin system as paracrine mediators of bone tissue metabolism: cellular biological, molecular biological and clinical epidemiological studies".
2003 Board certification in Internal Medicine.
2004 Specialization in Endocrinology; certification "Diabetologist DDG" (German Diabetes Society, DDG); Senior Resident at the Center for Internal Medicine.
2004 - 2006 Postgraduate course in Healthcare Management at the Institute of Economics, Philipps University of Marburg.
2004 - 2007 Scholarship of the German Research Foundation within the Heisenberg Program (HO 1875/3-1 and 3-2).
2005 Senior Physician, Center for Internal Medicine, Philipps University of Marburg; "Osteologist DVO" (Osteology Society) certification; additional specialization in Sports Medicine; certification in Radiation Protection Training.
2006 Invitation to the position of C3/W2 Professor for Internal Medicine (Molecular Endocrinology and Osteology), Justus Liebig University Giessen (invitation declined).
Since 01.05.2007 C3/W2 Professor for Internal Medicine (Endocrinology and Metabolism), Dresden University of Technology.
Since 1999 Theoretical course (one-year practice) in Internal Medicine (for those studying medicine, dentistry, human biology and intensive care, introduction to the pre-clinic).
Scientific Awards and Honors
1998 Julius Wolff of the Board of Trustees of the Bone Health Society.
1999 John Haddad Young Investigator's Award of the American Society of Bone and Mineral Research.
1999 Merck Senior Fellows Award of the Endocrine Society.
2000 Edward C. Kendall Alumni Science Award for Meritorious Basic Research
der Mayo Clinic.
2000 Von Recklinghausen Prize of the German Society of Endocrinology.
2000 Karl Schoeffling Scientific Prize of the Rhine-Main Working Group on Endocrinology, Diabetology and Metabolism.
2001 Scientific Prize of the German Society for Osteology.
2001 Byk Tosse Scientific Prize for Research in Osteology.
2003 Poster Award of the German Academy of Osteological-Rheumatological Sciences (cooperatively with Dr. V. Viereck, University of Goettingen).
Memberships in Professional Societies
American Society of Bone and Mineral Research.
German Academy of Osteological-Rheumatological Sciences.
German Diabetes Society.
German Medical Association.
German Society of Endocrinology (DGE).
Endocrine Society.
Mayo Clinic Alumni Association.
Section "Hormones regulating calcium metabolism and bone metabolism" of the German Society of Endocrinology (DGE).
Association for the Promotion of Research in Clinical and Experimental Molecular Endocrinology.
Photo: (с) depositphotos
Department of Endocrinology.
University Hospital Carl Gustav Carus Dresden:

Request more information now.
We will be happy to answer all your questions.
---
Certificates