University Hospital Carl Gustav Carus Dresden
Department of Rheumatology (

292215

)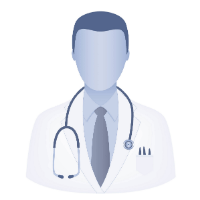 Prof. Dr. med.
Martin Aringer
Specialized in: rheumatology
About the department
The Department of Rheumatology at the University Hospital Carl Gustav Carus Dresden offers the full range of diagnostic and therapeutic services in this field. Special attention is paid to the treatment of patients with systemic autoimmune diseases (for example, systemic lupus erythematosus), early detection and timely treatment of inflammatory joint diseases. The department is headed by Prof. Dr. med. Martin Aringer.
To ensure comprehensive medical care, the department maintains close cooperation with all the necessary related departments of the hospital, as well as the specialists actively cooperate with the Interdisciplinary University Center for Autoimmune and Rheumatic Diseases (UCARE). Due to the possibility of developing a number of complications of rheumatic diseases and combining several pathologies, such a cooperation is of key importance.
The department's service range includes:
Diagnostics and treatment of inflammatory joint and spinal diseases

Chronic autoimmune joint and/or spinal diseases

Rheumatoid arthritis or chronic polyarthritis
Psoriatic arthritis (joint inflammation in psoriasis)
Arthritis due to inflammatory bowel diseases
Ankylosing spondylitis

Joint inflammation due to the immunity disorders in infectious diseases

Reactive arthritis due to intestinal infections (for example, salmonellosis) or urinary tract infections (for example, chlamydia)
Reiter's syndrome with damage to the eyes and the sacroiliac joints

Joint inflammation due to infections

Arthritis due to viral infections (for example, rubella, parvovirus)
Septic arthritis
Gonococcal arthritis
Lyme arthritis

Joint inflammation caused by crystal deposition

Gout (deposition of urate crystals)
Pyrophosphate gout or chondrocalcinosis

Joint inflammation in comorbidities

Arthritis in sarcoidosis
Arthritis in collagenosis
Arthritis in vasculitis
Arthritis in rheumatic polymyalgia
Arthritis in fever syndromes (for example, familial Mediterranean fever)
Arthritis in malignant diseases (paraneoplastic arthritis)

Diagnostics and treatment of systemic autoimmune diseases

Collagenosis

Systemic lupus erythematosus
Systemic scleroderma
Mixed collagenosis or mixed connective tissue disease
Primary Sjogren's syndrome
Polymyositis and dermatomyositis

Systemic vasculitis (autoimmune vasculitis)

Granulomatosis with polyangiitis
Microscopic polyangiitis
Eosinophilic granulomatosis with polyangiitis (Churg-Strauss syndrome)
Polyarteritis nodosa
Henoch-Schönlein purpura
Behcet's disease

Arteritis (autoimmune diseases of large arteries)

Giant cell arteritis or regional arteritis (temporal arteritis, Horton's disease)
Takayasu arteritis

Diagnostics and treatment of rheumatic diseases
Curriculum vitae
Education and Medical Career
1986 - 1992 Study of Medicine at the University of Vienna.
1997 - 1999 Postdoctoral Fellowship at the National Institutes of Health, Bethesda, USA.
1992 - 1999 Medical Specialist training in Internal Medicine.
1999 - 2004 Training for an additional qualification "Rheumatology".
1992 Teaching license for Internal Medicine.
2004 - 2005 University course for medical management staff, Medical University of Graz.
2004 - 2006 Coordinator of the Vienna Medical Curriculum for the Block "Movement and Performance".
2003 - 2006 Extraordinary University Professor and Senior Ward Physician, Clinical Department of Rheumatology, University Department of Internal Medicine III, Medical University of Vienna.
Since 2007, Professor of Internal Medicine/Rheumatology, Head of the Department of Rheumatology, University Hospital Carl Gustav Carus Dresden.
Research Focus
Systemic lupus erythematosus.
Systemic scleroderma.
Cytokines and signal transduction.
New therapeutic approaches.
Recording of disease sequelae, activity and outcome.
Memberships
American College of Rheumatology.
Working Association for Clinical Pharmacology.
New York Academy of Sciences.
Austrian Society of Physicians for Manual Medicine.
Austrian Society of Internal Medicine.
Austrian Society of Rheumatology.
Editorial Board
Annals of the Rheumatic Diseases (since 2004).
Journal of Mineral Metabolism (since 2003).
Additional Training
1993 - 1997 Manual Medicine – Diploma of the Austrian Medical Chamber.
1997 - 1998 Introduction to Biomedical Statistics.
1998 - 1999 Introduction to the Principles and Practice of Clinical Research.
2003 Training for investigators conducting Phase III clinical trials.
2004 Echocardiography Basic Course 1 and 2.
2005:
First EULAR (European League Against Rheumatism) / EUSTAR (European Scleroderma Trials and Research group) course on the assessment of the patient with systemic sclerosis.
Second EULAR Course on Systemic Lupus Erythematosus.
2005 Medical Education Workshop "Gaining Experience in Teaching and Assessment", Medical University of Vienna.
2007 Second EULAR/EUSTAR course on the assessment of the patient with systemic sclerosis.
Scientific Awards
1993 EULAR Young Investigator´s Award.
1994 Dr. Kolassa Rheumatology Foundation Prize.
1994 Austrian State Prize for Fundamental Research in the Field of the Rheumatology.
2002 EULAR Fellow – ARC-EULAR International Exchange Award.
2004 Poster Award, First International Conference on Cutaneous Lupus Erythematosus.
2005 Highest Scientific Award of Wyeth-Austrian Society for Rheumatology.
Photo: (c) depositphotos
Department of Rheumatology.
University Hospital Carl Gustav Carus Dresden:

Request more information now.
We will be happy to answer all your questions.
---
Certificates