University Hospital Carl Gustav Carus Dresden
Department of Adult and Pediatric Oral, Maxillofacial Surgery (

292216

)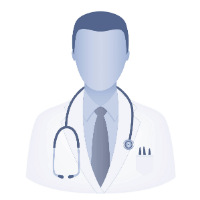 Prof. Dr. med. Dr. med. dent.
Günter Lauer
Specialized in: adult and pediatric oral, maxillofacial surgery
About the department
The Department of Adult and Pediatric Oral, Maxillofacial Surgery at the University Hospital Carl Gustav Carus Dresden offers the full range of services for the diagnostics and treatment of all diseases of the teeth, oral cavity, jaw deformities, head and neck neoplasms. The high-tech modern equipment helps doctors make an accurate diagnosis, plan surgery and predict its result, while the outstanding professionalism of doctors allows providing therapy for extremely serious and rare diseases, and conducting complex surgical interventions. The department treats more than 1,200 inpatients every year. The Chief Physician of the department is Prof. Dr. med. Dr. med. dent. Günter Lauer.
For the inpatient treatment of patients with oral and maxillofacial diseases, there are 25 beds and two places for intensive care. Inpatient medical care is provided mainly to patients with tumors, skull bone fractures, dysgnathia, extensive bone and soft tissue inflammation. The children in need of hospitalization are accommodated in the specialized unit of the Department of Pediatric and Adolescent Medicine.
In the course of surgical treatment, navigation computer systems are widely used, for example, in the treatment of complex midface fractures. Also, the department offers modern laser technology, which allow for virtually bloodless operations and at the same time provision of a positive therapy outcome.
The service range of the department includes:
Diagnostics and treatment of injuries of the facial part of the skull

Surgical treatment of midface and lower jaw injuries

Osteosynthesis using mini and micro plates
Osteosynthesis using tension screws
Implantation of absorbable plates

Orbital surgery

Diagnostics and treatment of oral and maxillofacial cancers

Surgical treatment, adjuvant chemotherapy and radiation therapy (in interdisciplinary collaboration)
Functional restoration using flap plastic surgery
Reconstruction using epitheses (installation of soft tissue prostheses)

Diagnostics and correction of oral and maxillofacial malformations

Treatment of craniofacial malformations
Treatment of cleft lip and palate

Surgical correction of abnormal jaw position (dysgnathia)

Transposition of the upper and lower jaw
Chin plastic surgery

Aesthetic plastic surgery

Aesthetic facial surgery

Face lift
Profile correction (nose reshaping)
Wrinkle treatment
Eyelid correction

Scar revision
Reconstruction after tumors and accidents

Microvascular surgery
Nerve microsurgery

Diagnostics and treatment of temporomandibular joint diseases

Functional treatment using splint placement
Temporomandibular joint arthroscopy
Temporomandibular joint surgery

Laser surgery

Removal of oral and maxillofacial tumors
Scar treatment
Hemangioma treatment

Dental surgery

Cyst removal ((filling of cavities with an artificial bone substitute or bone tissue from the iliac crest)
Removal and exposure of wisdom teeth, retention teeth
Root apex resection using a surgical microscope
Correction of lips and frenulum of tongue
Vestibuloplasty
Implantology

Dental implant installation
Jaw augmentation
Sinus lift
Alveolar ridge distraction

Treatment of high-risk patients

Dental roentgenography
Diagnostics and treatment of diseases of the oral mucosa
Diagnostics and treatment of salivary gland diseases
Diagnostics and treatment of maxillary sinus diseases
Pain therapy
Other medical services
Photo: (c) depositphotos
Department of Adult and Pediatric Oral, Maxillofacial Surgery.
University Hospital Carl Gustav Carus Dresden:

Request more information now.
We will be happy to answer all your questions.
---
Certificates