Chemotherapy for adrenal cancer (program ID:

294934

)
University Hospital Carl Gustav Carus Dresden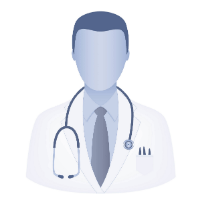 Head Physician
Prof. Dr. med.
Gunnar Folprecht
Specialized in: oncology
Department of Oncology
Program includes:
Initial presentation in the clinic
history taking
general clinical examination
laboratory tests:

complete blood count
general urine analysis
biochemical analysis of blood
TSH-basal, fT3, fT4
tumor markers
inflammation indicators
indicators blood coagulation
hormone blood test

abdominal CT/ MRI
ultrasound examination
1 course chemotherapy
nursing staff services
elaboration of individual treatment plan
Required documents
Medical records
MRI/CT scan (not older than 3 months)
Biopsy results (if available)
Service
Price:
Type of program :
Expected duration of the program:
You may also book

Price:
About the department
The Department of Oncology at the University Hospital Carl Gustav Carus Dresden offers the full range of diagnostics and drug therapy of cancer diseases. The doctors have a broad arsenal of all the very latest methods of chemotherapy, immunotherapy and targeted therapy using innovative drugs. All the necessary specialists from the related fields are involved in the treatment planning, for example, surgeons, radiation therapists, and experts in the field of radiology. Thus, the patient is provided with tailored, comprehensive medical care at the highest level of university medicine. The department is headed by Prof. Dr. med. Gunnar Folprecht.
It is worth noting that the department regularly hosts tumor boards aimed at the examination of each individual clinical case and development of the optimal treatment strategy. The decisive role in cancer treatment is also played by the close cooperation of the department with the Comprehensive Cancer Center Dresden, which is among the top five leading Cancer Centers in Germany certified in compliance with the standards of the German Cancer Society. The cooperation with this center provides patients with access to the most advanced treatments, the very latest techniques of radiation therapy and molecular tumor diagnostics. There is also an opportunity to participate in clinical trials both at national and international levels.
The department's responsibilities also include provision of palliative care to the patients with terminal cancer stages. The doctors use all the available capabilities of palliative care to alleviate pain of patients and improve their quality of life. If desired, palliative care is also provided at home by the specially trained staff. In addition, an important component of cancer treatment is psycho-oncological care provided by the competent psychologists, who possess all necessary skills to maintain a positive attitude of the patient to a favorable treatment outcome.
The main areas of specialization of the department include:
Diagnostics and treatment of gastrointestinal malignancies

Colon cancer
Esophageal cancer
Stomach cancer
Pancreatic cancer
Liver cancer

Diagnostics and treatment of lung cancer
Diagnostics and treatment of soft tissue tumors (sarcomas)
Diagnostics and treatment of germ cell tumors
Chemotherapy
Immunotherapy
Targeted therapy using innovative drugs
Palliative care (also at home)
Psycho-oncological care
Treatment within the framework of clinical trials
Other medical services
Photo: (c) depositphotos
---
About hospital
Accommodation in hospital
Adrenal cancer
Program [Description]
Chemotherapy for adrenal cancer
Hospital: University Hospital Carl Gustav Carus Dresden
Type:
access_time Duration:
Price:
date_range
There are 90 adrenal cancer treatment hospitals on Booking Health website
Show all clinics
Certificates