Treatment of hemangiomas of the brain by microsurgical resection and embolization coils (coiling) (program ID:

588549

)
Charite University Hospital Berlin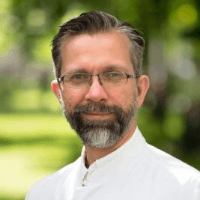 Head Physician
Dr. med.
Georg Bohner
Specialized in: adult and pediatric neuroradiology
Department of Adult and Pediatric Neuroradiology
Program includes:
Initial presentation in the clinic
clinical history taking
review of medical records
physical examination
laboratory tests:

complete blood count
general urine analysis
biochemical analysis of blood
inflammation indicators (CRP, ESR)
indicators blood coagulation

neurological examination
functionality x-ray
CT/MRI scan
neuropsychological tests (on indications):

ENMG (electroneuromyography)
EEG (electroencephalography)
SEPs (somatosensory evoked potentials)
VEPs (visually evoked potentials)
BAEP tests (brainstem auditory evoked potential)

preoperative care
partial resection of hemangioma with
subsequent coiling
histologically examination of the remote tissues
blood transfusions (if needed)
1-day intensive care unit stay
postoperative MRI control
symptomatic treatment
control examinations
the cost of essential medicines and materials
nursing services
full hospital accommodation
developing of further guidance
Required documents
Medical records
MRI/CT scan (if available)
MR/CT-angiography (if available)
Service
Price:
Type of program :
Expected duration of the program:
You may also book

Price:
About the department
The Department of Adult and Pediatric Neuroradiology at the Charite University Hospital Berlin offers the full range of diagnostic and therapeutic procedures for the detection and treatment of diseases of the nervous system in children and adults. Of particular interest are stroke therapy, endovascular treatment of cerebrovascular diseases, such as aneurysms and arteriovenous malformations, imaging examinations in children. The department cooperates closely with experts in the field of neurology, neuropediatrics and neurosurgery, which creates optimal conditions for the provision of comprehensive treatment of the highest level. The department is headed by Dr. med. Georg Bohne.
The department has modern imaging systems, such as computed tomography (CT), magnetic resonance imaging (MRI) and digital subtraction angiography (DSA). In addition, the service range complements the ability to perform intraoperative imaging using MRI and DSA. The ultramodern technical equipment allows not only to image the anatomical structures, but also to assess their functions, for example, blood circulation, metabolic processes, cerebrospinal fluid outflow and others.
An important component of the department's work is research aimed at the improvement of existing and development of new diagnostic and treatment methods. Priority focuses in this field are researchers for the optimization of diagnostics and treatment of tumors of the CNS, inflammatory diseases of the CNS (for example, multiple sclerosis), pathologies of the brain and spinal cord, including malformations in children, developmental delays and brain tumors in children, neurovascular diseases, acute stroke etc.
The diagnostic and therapeutic services of the department include:
Imaging diagnostics

Computed tomography (CT)

High resolution skull base CT
Head and neck CT angiography (multislice CT system)
CT perfusion (for the diagnostics of stroke, tumors)
CT of the temporal bone, including virtual otoscopy (high resolution multislice CT system)

Magnetic resonance imaging (MRI)

Diffusion MRI
Perfusion MRI
Functional MRI
Diffusion tensor magnetic resonance imaging, including MR spectroscopy and MR tractography
Cranial nerve MRI, including virtual cisternography

Minimally invasive interventions

Treatment of aneurysms (coiling)
Treatment of vascular malformations of the brain and spinal cord (embolization)
Stent implantation and angioplasty of vessels of the neck and head
Interventional recanalization in acute stroke
CT-guided minimally invasive pain therapy

Other diagnostic and therapeutic options
Photo of the doctor: (c) Charité – Universitätsmedizin Berlin
---
About hospital
Accommodation in hospital
Brain hemangioma
Program [Description]
Treatment of hemangiomas of the brain by microsurgical resection and embolization coils (coiling)
Hospital: Charite University Hospital Berlin
Type:
Duration:
Price:
date_range
There are 29 brain hemangioma treatment hospitals on Booking Health website
Show all clinics
Certificates