University Hospital Erlangen
Department of Cardiac Surgery (

251287

)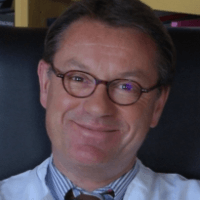 Prof. Dr. med.
Michael Weyand
Specialized in: cardiac surgery
About the department
According to the Focus magazine, the Department of Cardiac Surgery at the University Hospital Erlangen ranks among the top German departments specializing in cardiac surgical procedures!
The department offers the full range of surgical treatment of cardiac pathologies of varying severity. The specialization covers the treatment of terminal heart failure, treatment with mechanical hemodynamic support systems and heart transplantation. The department provides its services in accordance with the very latest technical standards and offers the highest possible patient safety. The department is headed by Prof. Dr. med. Michael Weyand.
The department annually performs about 1,600 surgeries on the heart and blood vessels supplying it. About 1,100 of them are performed using a heart-lung machine, on the open heart. The surgical treatment is carried out in 3 state-of-the-art operating rooms. The department has a team of surgeons, which is always available and provides effective emergency treatment of heart diseases around the clock.
The doctors of the department perform heart operations using the very latest techniques that allow to avoid the transfusion of donor blood. If possible, the doctors use patients' own blood collected before surgery. There are used special blood-saving medications (for example, tranexamic acid). After the operation, the blood undergoes special treatment and is injected to the patient again, due to which the department performs about half of all interventions without the use of donor blood.
In addition, the department specialists conduct a multitude of clinical and experimental basic studies, which allows for the introduction of innovations and optimization of existing therapeutic methods.
The service range of the department includes:
Coronary artery bypass grafting (including off-pump revascularization, use of arterial grafts)
Classical heart valve surgery (implantation of mechanical and biological valve prostheses)
Minimally invasive heart valve surgery
Interventional procedures on heart valves on the beating heart
Surgical treatment of aneurysms
Implantation of mechanical heart support systems (artificial heart)
Heart transplantation
Pacemaker implantation
Defibrillator implantation
Minimally invasive heart surgery
Drug and surgical treatment of atrial fibrillation (surgical atrial ablation)
Treatment of congenital heart defects in adults
Surgery of large thoracic vessels
Heart surgery using a heart-lung machine
Other medical services
Photo of the doctor: (c) Universitätsklinikum Erlangen
Department of Cardiac Surgery.
University Hospital Erlangen:

Request more information now.
We will be happy to answer all your questions.
---
Certificates