University Hospital Erlangen
Department of Adult and Pediatric Urology, Andrology (

251303

)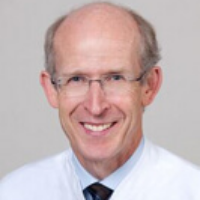 Prof. Dr. med.
Bernd Wullich
Specialized in: adult and pediatric urology, andrology
About the Department of Adult and Pediatric Urology, Andrology at University Hospital Erlangen
According to the Focus magazine, the Department of Adult and Pediatric Urology, Andrology at the University Hospital Erlangen ranks among the best departments in Germany specializing in prostate cancer treatment!
The department offers the full range of diagnostic and therapeutic services in the fields of its expertise. The department's medical team specializes in the treatment of diseases of the urinary tract in women and men, as well as in the treatment of pathologies of the reproductive system in adult men and children, andrological diseases in men. The primary focus of the clinical practice of the department's doctors is medical care for patients with kidney, bladder, ureteral, urethral, prostate, testicular and penile cancers. The department's specialists keep pace with medical innovations, so most surgical interventions are performed using sparing laparoscopic techniques that do not require large incisions in the skin and soft tissues. To treat prostate cancer, doctors successfully use robot-assisted prostatectomy with the da Vinci surgical system. This intervention has many advantages over classical surgery and is available only in the best hospitals in the world. In addition, the department's doctors demonstrate excellent results in the treatment of kidney stone disease, urinary incontinence and pelvic organ prolapse. A specially trained team of doctors has been formed for the treatment of urological pathologies in children. Of particular interest is the correction of congenital genitourinary anomalies in young patients. The Chief Physician of the department is Prof. Dr. med. Bernd Wullich.
Since July 2012, the department has been using the innovative da Vinci surgical system, which allows performing sparing surgical treatment of urological pathologies. The main advance in this area is robot-assisted prostatectomy. Performing such an operation with the da Vinci surgical system provides the patient with many advantages, such as shorter hospital stay, earlier extraction of the urinary catheter and restoration of normal urination, less severe pain syndrome, lower risk of infection and complications, and minimal blood loss. The intervention is indicated for patients with prostate cancer.
The department's therapeutic offer in the field of urologic oncology includes not only prostate cancer treatment. The urologists of the medical facility also provide medical care to the patients suffering from bladder, kidney, ureteral, urethral, testicular and penile cancers. The treatment is carried out in collaboration with oncologists, radiation therapists, radiologists and other related specialists. The treatment regimen for each cancer patient is developed at an interdisciplinary tumor board. The first-line therapy is usually surgical resection of the malignant tumor, but in many patients this monotherapy is not sufficient. To destroy the remaining malignant cells in the body and achieve remission, doctors additionally use chemotherapy, radiation therapy, immunotherapy, ablative methods, targeted therapy and other types of treatment. Cancer patients also receive highly qualified psychological support.
The treatment of urinary incontinence and pelvic organ prolapse is also an important focus of ​​the department's clinical activities. Preference is always given to conservative therapeutic methods. These include drug therapy, special therapeutic exercises to strengthen the pelvic floor muscles, behavioral therapy, biofeedback, etc. If conservative methods do not give the desired result, doctors resort to surgery. The most effective interventions today are TVT and TVT-O sling procedures.
The diagnostics and treatment of urological diseases in children occupies an important place in the department's work. To carry out comprehensive examinations, doctors cooperate closely with the Departments of Pediatric and Adolescent Medicine, Radiology and Nuclear Medicine. The department's pediatric urologists most often deal with the surgical treatment of congenital malformations of the kidneys and urinary tract (for example, ureteral stenosis, megaloureter), endoscopic and non-surgical treatment of vesicoureteral reflux, treatment of bladder exstrophy, neurogenic urinary disorders, as well as surgical treatment of diseases of the internal and external genitalia (epispadias, hypospadias). The therapeutic options include the treatment of kidney and bladder tumors and the formation of an artificial bladder. The service range is also complemented by therapy for urgent urological conditions. Since January 2019, the Section of Pediatric Urology has been certified as a Training Center for Pediatric Urology by the European Board of Paediatric Urology (EBPU).
In the field of andrology, the department admits men with infertility, erectile dysfunction, hormonal disorders (testosterone deficiency), penile pathologies (phimosis and paraphimosis, penile curvature), testicular pathologies (varicocele, hydrocele). As a rule, the treatment of these pathological conditions involves the use of conservative methods.
The department's main clinical focuses include:
Urology

Diagnostics and treatment of urological cancers

Prostate cancer
Testicular cancer
Penile cancer
Bladder cancer
Kidney cancer
Ureteral and urethral cancer

Diagnostics and treatment of benign urological diseases

Benign neoplasms of the kidneys, bladder, urethra, ureter
Benign prostatic hyperplasia
Urinary tract infections in men
Urinary and fecal incontinence, as well as functional disorders and diseases of the pelvic organs and pelvic floor in men and women
Kidney stone disease

Diagnostics and treatment of urological diseases in children

Congenital malformations of the kidneys and urinary tract (ureteral stricture, megaureter, bladder and urethral malformations)
Vesicoureteral reflux
Emergency conditions in children (testicular torsion, epididymitis, paraphimosis)
Kidney stone disease in children
Diseases of the external genitalia (cryptorchidism, phimosis, varicocele)
Hypospadias, epispadias, and intersex development of genitalia
Exstrophy-epispadias complex
Neurogenic urinary disorders (up to an enlarged bladder), for example, in spina bifida
Tumors of the genitourinary system (for example, Wilms' tumor, rhabdomyosarcoma) in collaboration with specialists in pediatric oncology and radiation therapy
Functional disorders of bladder emptying (enuresis, urinary incontinence in children)

Andrology

Diagnostics and treatment of andrological diseases in men

Erectile dysfunction
Male infertility
Hormonal disorders in men
Age-related changes in men
Penile diseases
Testicular disease

Other medical services
The department's range of surgical services includes:
Prostatectomy with the da Vinci surgical system
Bipolar electroresection for benign prostatic hyperplasia (TURP)
Surgical removal of bladder tumors through the urethra (TUR-B) and photodynamic diagnostics, if required
Minimally invasive stent implantation for urinary outflow disorders (for example, kidney stone disease)
Endourologic stone removal from the bladder, ureters and kidneys with possible preliminary destruction
Percutaneous removal of kidney stones with possible preliminary destruction
Extracorporeal shock wave lithotripsy
Conventional 3D laparoscopy
Sclerotherapy for varicocele (Tauber operation)
Surgical treatment of the foreskin narrowing (phimosis)
Surgical treatment of hydrocele
Surgery for suspected penile cancer (tissue biopsy for histological examination, plastic surgery, laser therapy)
Surgery for pathological changes in the testicles and epididymis
Other surgical options
Curriculum vitae of Prof. Dr. med. Bernd Wullich
Higher Education and Professional Experience
1979 - 1985 Study of Medicine at the University of Freiburg.
1985 Doctoral thesis defense.
1987 - 1989 Education grant of the German Research Foundation (Germany and USA).
1995 Board certification in Human Genetics.
1998 Board certification in Urology.
1999 Venia legendi in Human Genetics, Adult and Pediatric Urology.
2003 Extraordinary Professorship.
2007 Invitation to the Chair of Urology at the Friedrich-Alexander University Erlangen-Nuremberg.
Memberships in Professional Societies
American Association for Cancer Research.
German Society of Urology.
German Cancer Society.
German Prostate Cancer Consortium.
European Society of Urology.
German Transplant Society.
Special Clinical Qualifications
Organ preservation surgery for kidney cancer (open and minimally invasive).
Nerve-preserving surgery for prostate tumors (open and minimally invasive).
Bladder replacement surgery.
Drug tumor therapy.
Urethral surgery.
Special Scientific Qualifications
Tumor genetics/epigenetics.
Biomarkers.
Evidence-based medicine.
Biobanking (storing of biological samples).
Permission to Hold Upgrade Training Courses
Permission to hold upgrade training courses in urology (for 5 years).
Permission to hold upgrade training courses in special urologic surgery.
Permission to hold upgrade training courses in X-ray diagnostics of the urinary tract.
Permission to hold upgrade training courses in drug tumor therapy.
Photo of the doctor: (c) Universitätsklinikum Erlangen
Department of Adult and Pediatric Urology, Andrology.
University Hospital Erlangen:

Request more information now.
We will be happy to answer all your questions.
---
Certificates