University Hospital Erlangen
Department of Adult and Pediatric Urology (

251303

)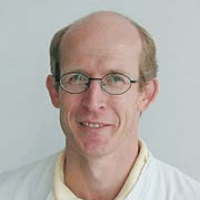 Prof. Dr. med.
Bernd Wullich
Specialized in: adult and pediatric urology
About the department
According to the Focus magazine, the Department of Adult and Pediatric Urology at the University Hospital Erlangen ranks among the top German departments specializing in prostate cancer treatment!
The department offers the full range of diagnostics and treatment of diseases of the urogenital system in adult men and children. The department operates a number of certified specialized centers, for example, the Prostate Cancer Center, the Urinary Incontinence Center, the Pediatric Kidney Disease Center, etc. The department's doctors are also actively engaged in research, so the patients have access to the relevant clinical trials, which in some cases saves their lives. The Chief Physician of the department is Prof. Dr. med. Bernd Wullich.
Since July 2012, the innovative da Vinci surgical system has been available in the department, which allows for sparing surgical treatment of certain urological pathologies. The main achievement in this field is a robotic prostatectomy. The operation using the da Vinci surgical system provides the patient with many advantages, such as a shorter hospital stay, minimal pain, a lower risk of infection and the development of complications, and less blood loss.
The department has long and successful experience in the field of kidney transplantation in case of chronic kidney failure in adults and children. The optimal patient care before and after transplantation is carried out in close cooperation with the Department of Nephrology and Hypertension.
In addition, an important field of the department's ​​clinical activities is the diagnostics and treatment of urological diseases in children. To provide comprehensive diagnostics, the department maintains close cooperation with the Departments of Pediatric and Adolescent Medicine, Pediatric Radiology and Nuclear Medicine. Of particular interest is the surgical treatment of congenital malformations of the kidneys and urinary tract (for example, ureteric stenosis, megaureter), endoscopic and non-operative treatment of vesicoureteral reflux, treatment of bladder exstrophy, neurogenic urination disorders, and surgical treatment of internal and external genital diseases (epispadias, hypospadias). The therapeutic options include the treatment of kidney and bladder tumors, the creation of an artificial bladder. Also, the service range is complemented by the treatment of emergency urologic conditions.
The service range of the department includes:
Diagnostics and treatment of urological diseases in adults

Prostate cancer
Bladder cancer
Kidney cancer
Urothelial cancer of the renal pelvis and ureter
Benign and malignant testicular tumors
Benign prostatic hyperplasia
Male urinary tract infections
Urinary and fecal incontinence, as well as functional disorders and diseases of the pelvic organs and pelvic floor in men and women
Kidney stone disease
Kidney transplantation
Minimally invasive robotic surgery (da Vinci surgical system) and endourology

Bipolar electroresection in benign prostatic hyperplasia (TUR-P)
Bladder tumor surgery through the urethra (TUR-B) and, if necessary, photodynamic diagnostics
Diagnostics and therapy of the upper urinary tract using flexible imaging devices (for example, in case of suspected ureter tumor)
Minimally invasive stent implantation in urinary outflow disorders (for example, in urolithiasis)
Endourological removal of concrements from the bladder, ureters and kidneys with possible preliminary destruction
Percutaneous removal of concrement from the kidneys with possible prior destruction
Extracorporeal shock wave lithotripsy

Conventional 3D laparoscopy

Urogynecology

Surgical and drug treatment of tumors (different stages) of the kidneys, ureters, urethra, bladder, prostate, testicle of the penis
All extensive operations, including organ-sparing interventions, in small kidney tumors, as well as the creation of an artificial bladder from segments of the small or large intestine
Total transurethral electroresection (with the bladder preservation) in the case of localized invasive malignant tumor of the bladder, namely, endoscopic tumor removal (sometimes using laser) and subsequent combined chemoradiotherapy
Prevention of urinary incontinence after radical removal of the prostate gland in cancer (the department's own specially developed method of the artificial bladder plastic surgery), including nerve-preserving interventions
Limited (preserving ejaculation) or extensive dissection in patients with testicular carcinoma
Participation in national and international multicenter researches for the study of innovative treatment methods (chemotherapy, cancer vaccination, etc.)

Outpatient therapy services

Sclerotherapy in varicocele (Tauber surgery)
Surgical treatment in foreskin constriction (phimosis)
Surgical treatment of hydrocele
Interventions in suspected penile oncopathology (tissue biopsy for histological examination, plastic surgery, laser therapy)
Surgery to treat pathological changes in the testes and appendages

Psycho-oncological care
Diagnostics and treatment of urological diseases in children

Surgical treatment of congenital malformations of the kidneys and urinary tract (ureteral stenosis, megaureter, malformations of the bladder and urethra)
Treatment of vesicoureteral reflux (endoscopic antireflux plastic surgery and open surgical techniques)
Treatment of emergency conditions in children (testicular torsion, epididymitis, paraphimosis)
Treatment of urolithiasis in children (using minimally invasive endoscopic procedures or extracorporeal crushing of stones)
Treatment of diseases of the external genital organs (cryptorchidism, phimosis, varicocele)
Reconstruction of the genital organs in hypospadias, epispadias and the development of genitalia by intersex type
Treatment of malformations of the exstrophy-epispadias complex
Diagnostics and surgical treatment of neurogenic urination disorders (up to an enlarged bladder), for example, in spina bifida
Treatment of urogenital tumors (for example, Wilms' tumor, rhabdomyosarcomas) in collaboration with the Department of Pediatric Oncology and Radiotherapy
Diagnostics and treatment of functional disorders of bladder emptying (enuresis, urinary incontinence in children)
Kidney transplantation in children and infants (including live kidney donation) in collaboration with the Department of Pediatric Nephrology

Diagnostics and treatment of other urologic diseases in adults and children
Curriculum vitae
Education and Professional Experience
1979 - 1985 Study of Medicine at the University of Freiburg.
1985 Doctoral thesis defense.
1987 - 1989 Education grant of the German Research Foundation (Germany and USA).
1995 Board certification in Human Genetics.
1998 Board certification in Urology.
1999 Venia legendi in Human Genetics, Adult and Pediatric Urology.
2003 Extraordinary Professorship.
2007 Invitation to the Chair of Urology at the the Friedrich-Alexander University Erlangen-Nuremberg.
Membership in Professional Societies
American Association for Cancer Research.
German Society of Urology.
German Cancer Society.
German Prostate Cancer Consortium.
European Society of Urology.
German Transplant Society.
Special Clinical Qualifications
Organ-preserving surgeries for kidney cancer (open and minimally invasive).
Nerve-preserving surgery for prostate tumors (open and minimally invasive).
Bladder replacement surgeries.
Drug tumor therapy.
Urethral surgery.
Special Scientific Qualifications
Tumor genetics/epigenetics.
Biomarkers.
Evidence-based medicine.
Biobanking (storing of biological samples).
Authorisation to Lead Advanced Training Programs for Physicians
Authorisation to lead advanced training programs in urology (for 5 years).
Authorisation to lead advanced training programs in special urologic surgery.
Authorisation to lead advanced training programs in the X-ray diagnostics of the urinary tract.
Authorisation to lead advanced training programs in the drug tumor therapy.
Photo of the doctor: (c) Universitätsklinikum Erlangen
Department of Adult and Pediatric Urology.
University Hospital Erlangen:

Request more information now.
We will be happy to answer all your questions.
---
Certificates