University Hospital Erlangen
Department of Adult and Pediatric Trauma Surgery, Orthopedic Surgery (

289957

)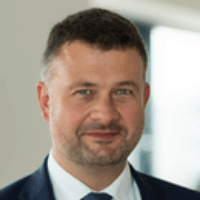 Prof. Dr. med.
Mario Perl
Specialized in: adult and pediatric trauma surgery, orthopedic surgery
About the department
The Department of Adult and Pediatric Trauma Surgery, Orthopedic Surgery covers the whole range of surgical and conservative treatment methods for musculoskeletal diseases and injuries. The department has earned a reputation as supraregional Trauma Centre in Central Franconia and annually provides its services to more than 240 patients with severe injuries and carries out more than 3,000 surgical interventions. In addition, the department is recognized as one of 10 largest and leading German medical facilities specializing in polytrauma treatment. The specialization also includes highly qualified medical care for patients with sports injured. The department is headed by Prof. Dr. med. Mario Perl.
The department's medical team has competent knowledge and rich experience in the treatment of occupational injuries and degenerative diseases of the musculoskeletal system. As part of the outpatient counselling and emergency services, the department treats more than 20,000 patients every year.
One of the department's key focuses is knee and hip replacement surgery. The department has the EndoCert® certification of the German Society for Orthopaedics and Orthopaedic Surgery (DGOOC), which today is also regularly confirmed by a group of external experts. For the patient it means that all treatment measures (from the first consultation to the examination after the rehabilitation completion) are carried out in accordance with the well-structured and established schemes. In addition, the individual case of each patient is always taken into account, whereas in particularly difficult cases or in complex concomitant diseases, the experts of all the necessary medical specialties may be engaged. A modern surgical spectrum is complemented by high-quality services in the field of physiotherapy, orthopedic technologies and social services.
Special attention should be paid to pediatric traumatology. The department's pediatric traumatologists work according to the principle "Children are not young adults, they require a special therapy and medical approach". For the treatment of injuries in children, it is necessary to take into account the peculiarities of the growing skeleton in order to ensure the further proper development of the child. Bone fractures in children heal faster than in adults, so in such cases conservative therapy is quite often enough.
All diagnostic and therapeutic procedures comply with the requirements of the Bavarian Medical Association. Thus, the results of the surgical treatment in the department are characterized by exceptionally low mortality rates and postoperative complications, such as impaired wound healing or infection. Each staff member of the department also regularly contributes to the development and optimization of clinical processes in order to maintain the highest level of medical care.
The service range of the department includes:
Spinal surgery

Cervical spine

Osteosynthesis of the dens axis (epistrophy)
Atlanto-occipital joint fusion (dorsal access)
Vertebral body replacement (for example, in tumors)
360 Spinal fusion
Implantation of a special plate in the ventral region

Thoracic and lumbar spine

Dorsal stabilization with an internal fixation system (also minimally invasive one)
Transthoracic ventral vertebral body replacement
Ventral stabilization using a special plate (Golden Gate)
Thermocoagulation
Implantation of the intervertebral spacer Aperius in spinal stenosis
Percutaneous transpedicular kyphoplasty
PLIF, ALIF, TLIF (in spondylolisthesis, spinal disc herniation, osteochondrosis)

Minimally invasive therapy in chronic pain syndromes

Periradicular pain therapy
Thermocoagulation
Facet and iliosacral joint infiltration
Percutaneous transpedicular kyphoplasty

Shoulder and elbow surgery

Interventions in shoulder instability

Arthroscopic reconstructive techniques (Bankart, SLAP-Repair)
Open surgical procedures

Rotator cuff injuries and degenerative diseases

Arthroscopic dilatation of the subacromial space
Arthroscopic acromioclavicular joint resection
Arthroscopic tenodesis/tenotomy of the long biceps tendon
Rotator cuff suturing (arthroscopic techniques)
Arthroscopic removal of the calcified tissues
Open reconstruction in rotator cuff tear

Frozen shoulder syndrome

Arthroscopic interventions
Catheter insertion for the injection of painkillers

Fractures

Arthroscopic and open reconstructive techniques
Anatomical and reverse shoulder arthroplasty

Arthrosis

Anatomical and reverse joint replacement surgery

Pelvic surgery (trauma and degenerative diseases)
Knee surgery
Hip surgery
Foot surgery

Corrective interventions on the forefoot (Hallux valgus/rigidus, hammer and claw fingers)
Surgical and conservative treatment of the nervous tissue neoplasms (Morton's neuroma) and bone growths (ganglia)
Surgical and conservative therapy in Ledderhose disease
Surgical and conservative treatment of heel spurs and Haglund's deformity
Minimally invasive surgery and open reconstruction of Achilles tendon ruptures
Ankle arthroscopy in posttraumatic lesions, osteochondritis dissecans and arthrosis
Surgical and conservative treatment of fractures in the anterior, middle and posterior foot

Knee, hip and shoulder replacement surgery
Conservative and surgical treatment of injuries in children
Conservative and surgical treatment of injuries in adults
Other medical services
Curriculum vitae
Education
1994 - 2001 Study of Human Medicine at the University of Ulm.
2015 - 2017 Master of Healthcare Business Administration, University of Erlangen-Nuremberg.
Professional Career
Since February 2019 Head of the Department of Adult and Pediatric Traumatology, Orthopedic Surgery at the University Hospital Erlangen.
Positions in the Academy of Traumatology

Since June 2015 Medical Director, ATCN Germany.
Since March 2015 Head of ATLS courses.
January 2013 - January 2016 Deputy Head of the Ausschuss Junges Forum.

Since October 2012 Professor at the University of Ulm.
September 2015 - December 2018 Leading Senior Physician at the Trauma Center Murnau.
2013 - 2015 Senior Physician, Traumatologist at the Trauma Center Murnau.
2006 - 2012 Traumatologist, University Hospital Ulm.
2004 - 2006 Internship, Brown University.
2002 - 2004 Work at the University Hospital Ulm.
Photo of the doctor: (c) Universitätsklinikum Erlangen
Department of Adult and Pediatric Trauma Surgery, Orthopedic Surgery.
University Hospital Erlangen:

Request more information now.
We will be happy to answer all your questions.
---
Certificates