Diagnostic tests for ear deformities (program ID:

257067

)
University Hospital Erlangen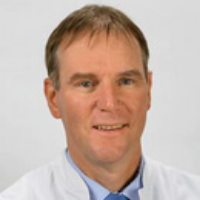 Head Physician
Prof. Dr. med. Dr. h. c.
Raymund E. Horch
Specialized in: plastic, aesthetic and reconstructive surgery, adult and pediatric hand surgery
Department of Plastic, Aesthetic and Reconstructive Surgery, Adult and Pediatric Hand Surgery
The program includes:
Initial presentation in the clinic
clinical history taking
review of medical records
physical examination
​otorhinolaryngological examination:

Dix-Hallpike testing
nystagmus testing
speech audiometry
tympanometry
eustachian tube testing
testing of blood pressure and buzzing
for tinnitus examination
otoacoustic emission test
brainstem audiometry
VEMP (Vestibular evoked Myogenic Potential)
video head impulse testing
eye movement testing
CT of petrous pyramid (on indication 650 €)
contrast-enhanced MR imaging on labyrinth in 3D (on indication 1200 €)

nursing services
consultation of related specialists
consultation of the chief physician and all leading experts
development of individual treatment plan
written statement
Required documents:
Medical records
Photo of the target body region
Service
Price:
Type of program :
Expected duration of the program:
You may also book:

Price:
About the department
The Department of Plastic, Aesthetic and Reconstructive Surgery, Adult and Pediatric Hand Surgery at the University Hospital Erlangen offers the full range of services in the areas of its specialization. The department performs aesthetic plastic interventions to correct the appearance, reconstructive plastic interventions to restore deformed parts of the body and their functions after injuries, burns, cancer, etc. The department has unique experience in performing surgical interventions for hand diseases, injuries and malformations, including in children. In addition, the spectrum is complemented by replantation surgery (around the clock). All operations are performed with the use of innovative microsurgical, laser and endoscopic techniques. Medical services comply with the international standards and are adapted to the particular clinical case of each patient. More than 1,000 patients receive inpatient care in the department every year, and about 5,000 patients visit the medical facility for outpatient consultations. The department performs more than 2,500 surgical interventions every year. Plastic surgeons apply all their experience and professional skills to give patients the appearance of their dreams and make it as natural as possible. The department is headed by Prof. Dr. med. Dr.h.c. Raymund E. Horch.
The ​​responsibility of the department's aesthetic plastic surgeons is to perform interventions to correct a particular part of the body, due to which a person suffers from complexes and experiences discomfort. The most popular surgical procedures in this field are nose reshaping, facelift, breast augmentation and lift, body contouring and liposuction. Prior to the appointment of the operation, the plastic surgeon holds a comprehensive consultation for the patient, during which he asks about his wishes for the upcoming treatment. It goes without saying that the patient needs to undergo a preliminary examination to assess the state of health and exclude contraindications to the surgery. The department has at its disposal advanced computer technologies for 3D modeling, which allow assessing the patient's appearance after surgery even before it is performed. Thus, the department's specialists can be sure that the patient will be satisfied with his new appearance and will not require follow-up surgical corrections. The department has state-of-the-art equipment, including high-quality optic systems, laser, ultrasound and endoscopic devices. The surgeons use only high-quality materials and implants. The department's specialists have a perfect command of the new surgical techniques (minimally traumatic), which exclude extensive surgical incisions and minimize traumatic lesions of the healthy tissues. When undergoing minimally invasive operations, the patient experiences a mild postoperative pain syndrome, the risks of complications are practically zero, and the hospitalization period is as short as possible.
The department's reconstructive surgeons specialize in correcting the shape and functionality of visible body parts, as well as eliminating functional defects of internal organs. The department's reconstructive surgeons also widely use advanced microsurgical and endoscopic techniques, which have a number of advantages for the patient, but are in no way inferior to classical surgery in terms of efficiency. Microsurgical techniques are successfully used to expand, transfer or transplant tissues, including skin, muscles, tendons and blood vessels. Thanks to advanced surgical interventions, doctors restore lost tissues, reconstruct nerve and tissue structures. This allows patients with cancer, burns, injuries and deformities resulting from accidents to return to their normal lives.
The department's therapeutic offer is complemented by the surgical treatment of diseases and injuries of the hand, as well as the surgical correction of hand deformities. The human hand has a rather complex anatomical structure – it consists of more than 20 bones, many nerve endings, several muscle layers and joints. Due to this, the surgical treatment of diseases and pathological changes in the hand requires advanced technical equipment and highly qualified surgeons with rich clinical experience. All this is available in the department. The surgeons of the medical facility use modern microsurgical and endoscopic techniques, with the help of which they restore the functionality of the hand with minimal damage to the healthy tissues. The department's doctors most often perform interventions for the treatment of tendon injuries of the hand, arthritis and arthrosis, compression syndromes, as well as operations to remove neoplasms on the hand. Replantation interventions are performed around the clock. The department's surgeons also successfully operate on children with congenital and acquired hand deformities – missing fingers, extra or fused fingers, etc.
The department's main clinical focuses include:
Aesthetic plastic surgery

Aesthetic plastic surgery on the face

Facelift
Eyelid plastic surgery (blepharoplasty)
Nose plastic surgery (rhinoplasty)
Ear plastic surgery (otoplasty)
Chin plastic surgery (mentoplasty)

Aesthetic plastic surgery on the body

Breast augmentation, reduction and lift
Liposuction
Body contouring after rapid weight loss, including after bariatric surgery

Reconstructive plastic surgery

Reconstructive interventions for the restoration of defects after injuries
Reconstructive interventions for the restoration of defects after cancer treatment
Reconstructive interventions for bone and soft tissue defects
Reconstructive interventions for scar revision
Reconstructive interventions for the correction of the consequences of burns
Reconstructive interventions on the breast (after breast cancer surgery)

Immediate reconstruction with the patient's own tissues (DIEP, TRAM, S-GAP, Lastissimus flaps)
Secondary breast reconstruction with silicone implants

Reconstructive interventions for breast defects (tubular breasts, Poland syndrome)
Reconstructive interventions in men for gynecomastia
Reconstructive interventions for facial paralysis and peripheral nerve lesions
Reconstructive interventions for lymphedema and lipedema

Hand surgery in adults and children (in cooperation with the Departments of Rheumatology, Pediatric Surgery)

Treatment of nerve ending compression syndromes
Treatment of hand fractures
Wrist surgery
Tendon surgery
Peripheral nerve surgery
Elective hand surgery (treatment of various types of arthrosis, Dupuytren's contracture)
Hand replantation (around the clock)
Treatment of congenital hand deformities in children (for example, syndactyly, polydactyly)

Other surgical options
Curriculum vitae
Prof. Dr. med. Dr.h.c. Raymund E. Horch is the Head of the Department of Plastic, Aesthetic and Reconstructive Surgery, Adult and Pediatric Hand Surgery and Director of the Laboratory for Tissue Engineering and Regenerative Medicine at the University Hospital Erlangen. Besides his clinical research projects, Prof. Horch was among the pioneers of the emerging field of tissue engineering from the very beginning. He has contributed to the further development of cultured keratinocyte transplantation by investigating single cell suspensions in fibrin sealant and has combined the three dimensional vascularisation of tissue engineered matrices by means of arteriovenous microsurgical loops with material research to various types of tissues. This approach can further open a new field of research utilizing tissue engineering techniques for angiogenesis and cancer research. He has authored or coauthored more than 300 peer reviewed papers and book chapters on various topics in reconstructive surgery (mainly microsurgical techniques), including transplantation breast reconstruction, aesthetic surgery, grafting techniques and tissue engineering approaches, as well as novel treatment modalities for severe wounds and burns. He has edited several books and was frequently awarded for clinical and experimental scientific achievements.
His clinical focus is on reconstructive, aesthetic and hand surgery. He has developed interdisciplinary modern concepts in the complex restoration of tumor treatment through tissue transplants.
From 2015 to 2017, Prof. Horch was the President of the German Society of Plastic, Reconstructive and Aesthetic Surgeons (DGPRÄC).
Photo of the doctor: (c) Universitätsklinikum Erlangen
---
About hospital
Accommodation in hospital
Ear deformities
Program [Description]
Diagnostic tests for ear deformities
Hospital: University Hospital Erlangen
Type:
Duration:
Price:
date_range
There are 91 ear deformities diagnostic hospitals on Booking Health website
Show all clinics
Certificates