Teatment of cataract by extraction and intraocular lens implantation (program ID:

252079

)
University Hospital Erlangen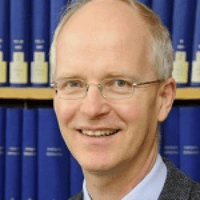 Head Physician
Prof. Dr. med.
Friedrich Kruse
Specialized in: adult and pediatric ophthalmology
Department of Adult and Pediatric Ophthalmology
Program includes:
Initial presentation in the clinic
clinical history taking
review of medical records
physical examination
laboratory tests:

complete blood count
biochemical analysis of blood
indicators of inflammation
indicators blood coagulation

ophthalmologic examination:

retinal examination
slit-lamp examination
pupil function tests
ocular motility test
ophthalmoscopy
perimetry (visual field test)
computer perimetry
visometry (without correction and with correction)
keratometry
pachymetry
refractometry (objective, subjective, cycloplegic)
autorefractometry
non-contact tonometer
biomicroscopy

preparation according to preoperative standard
cataract treatment by cataract extraction and intraocular
ens (iol) implantation with laser trabeculoplasty (ltp)
symptomatic treatment
control examinations
the cost of essential medicines and materials
nursing services
full hospital accommodation
explanation of future recommendations
Service
Price:
Type of program :
Expected duration of the program:
You may also book

Price:
About the department
The Department of Adult and Pediatric Ophthalmology at the University Hospital Erlangen offers the full range of diagnostics and treatment of all diseases of the eye and its appendages. The department has 80 beds and seven state-of-the-art operating rooms, including an outpatient operating room, which makes it one of the largest specialized medical facilities of this kind. The department annually treats about 38,000 outpatients and 6000 inpatients. The high competence of doctors allows them to provide treatment even in particularly complex clinical cases. The department also offers 24-hour emergency medical care. The department is headed by Prof. Dr. med. Friedrich Kruse.
The department is equipped with the most modern medical and technical equipment, innovative laser technologies, which ensures sparing and effective treatment of ophthalmic pathologies. The progressive surgical methods, especially in the field of corneal transplantation (descemet membrane endothelial keratoplasty, descemet stripping automated endothelial keratoplasty, deep anterior lamellar keratoplasty) contribute to the department's leading position at the international level.
The introduction of strict quality management system, continuous professional development of all employees and close cooperation with private practitioners and doctors from related fields allow the department's specialists to maintain high standards of medical care and to qualitatively restore patients' vision.
The service range of the department includes:
Surgical treatment techniques

Eyelid, lacrimal and orbital surgery

Plastic reconstructive eyelid surgery

Functional surgery in malformations (for example, in blepharoptosis, entropion, ectropion)
Functional eyelid surgery in benign and malignant eyelid tumors
Reconstructive eyelid surgery after the removal of benign or malignant tumors, after eye injuries, congenital changes, etc.
Aesthetic surgery (cosmetic eyelid surgery) with a laser or scalpel

Lacrimal surgery

Lacrimal duct dysfunction
Lacrimal duct obstruction
Consequences of injuries
Inflammatory and tumor changes in the lacrimal gland and lacrimal ducts
Therapeutic procedures with the use of an endoscope, scalpel and laser

Orbital surgery

Bulging eyes in exophthalmos
Enlarged palpebral fissure
Benign and malignant tumors

Diagnostics and treatment of diseases of the retina and vitreous body, including in premature babies (in collaboration with the Department of Pediatric and Adolescent Medicine)
Cataract surgery
Laser and surgical treatment of glaucoma

Trabeculectomy
Canaloplasty
Trabeculotomy
Microsteering
Cyclodestructive interventions

Corneal transplantation

Perforating keratoplasty
DMEK
DSAEK
DALK

Selection of contact lenses
Laser treatment methods in:

Age-related macular degeneration (diode laser)
Diabetic retinal angiopathy
Glaucoma (for example, YAG laser iridotomy, laser trabeculoplasty)
Supportive medical care after cataract surgery (YAG laser)
Retinal vascular occlusion

Photodynamic therapy in age-related macular changes
Refractive surgery (PRK/LASEK, Femto-LASIK, implantation of an artificial lens)
Strabismus correction in patients of all age groups
Treatment of eye tumors, including radiation therapy
Eye injury treatment

Conservative treatment methods

Botulinum toxin injection (for example, in eyelid spasticity and repeated corneal ulcer)
Infusion therapy (for example, in retinal circulatory disorders or acute increase of intraocular pressure)
Drug treatment of circulatory disorders of the retina and optic nerve (papillary infarction, venous occlusion, arterial occlusion)
Optical rehabilitation in age-related visual impairment
Diagnostic services
Electrophysiological examinations
Frequency doubling perimetry
Fluorescein angiography
Diagnostics of glaucoma, including screening
Heidelberg retinal tomography
Long-term intraocular pressure measurement (24 hours)
Macular pigment optical density measurement
Examinations before anesthesia in infants
Optical coherence tomography
Optical biometrics
Spectral optical coherence tomography
Magnifying lens selection
Ultrasound diagnostics

Other diagnostic and therapeutic options
Curriculum vitae
1977 - 1984 Study of Medicine at the Medical School (including preclinical training) of the Free University of Berlin and Ruprecht Karls University Heidelberg.
1982 - 1985 Doctoral thesis "Modulation of intracellular amino acids in hepatocytes, perfused liver and fibroblasts".
1983 - 1984 Medical practice year, Department of Ophthalmology, University Hospital Heidelberg.
1993 Habilitation. Subject: "Function of corneal stem and transient amplifying cells".
2004 Chairman and Full Professor of Ophthalmology, Department of Adult and Pediatric Ophthalmology, Medical School of the University of Erlangen, Germany.
Positions
1980 - 1982 Teacher, Department of Biochemistry, Free University of Berlin.
1984 - 1988 Resident in the Department of Ophthalmology at the University Hospital Heidelberg.
1988 - 1991 Research Fellow, Bascom Palmer Eye Institute, Miami, Florida.
1993 Faculty and Department of Ophthalmology, University of Heidelberg.
1994 Assistant Professor, University of Heidelberg.
2000 Associate Professor, University of Heidelberg.
2004 Chairman and Full Professor of Ophthalmology, Department of Adult and Pediatric Ophthalmology, University Hospital Erlangen, Germany.
Other Activities
Since 1984 Applicant of grants from the German Research Foundation (more than 20 conceded grants, including SFB 539).
Since 2004 Research Leader on Clinical Ophthalmology within SFB 539 (Glaucoma and Pseudoexfoliation Glaucoma).
2005 - 2007 Vice Speaker, SFB 539 (Glaucoma and Pseudoexfoliation Glaucoma).
2010 - 2011 Responsible for Research Grants within Spitzencluster of BMBF Medical Valley EMN (Center of Excellence for Medical Technology).
Photo of the doctor: (c) Universitätsklinikum Erlangen
---
About hospital
Accommodation in hospital
Cataract
Program [Description]
Teatment of cataract by extraction and intraocular lens implantation
Hospital: University Hospital Erlangen
Type:
access_time Duration:
Price:
date_range
There are 70 cataract treatment hospitals on Booking Health website
Show all clinics
Certificates