University Hospital Mainz
Department of Rhythmology (

502040

)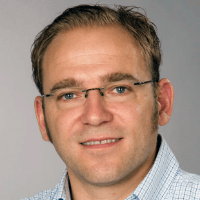 Prof. Dr. med.
Thomas Rostock
Specialized in: rhythmology
About the Department of Rhythmology at University Hospital Mainz
The Department of Rhythmology at the University Hospital Mainz offers the full range of services in this field and specializes in the diagnostics and treatment of cardiac arrhythmias. The department is headed by Prof. Dr. med. Thomas Rostock.
All advanced treatment methods are available here, as well as precision diagnostic examinations. Of particular interest is the treatment of atrial fibrillation, in particular using catheter ablation, as well as the treatment of cardiac arrhythmias by implantation of pacemakers and defibrillators. The department ranks among the leading medical institutions of this kind in Germany and Europe.
The service range of the department includes:
Electrophysiological catheter cardiac examinations
Catheter cardiac ablation (for example, in atrial fibrillation, tachycardia)
Pulmonary vein isolation in patients with paroxysmal atrial fibrillation
"Stepwise ablative approach" for the treatment of persistent atrial fibrillation
Application of catheter techniques with the use of three-dimensional mapping systems (Ensite Velocity (NavX) system and CARTO-3 system) for the treatment of persistent atrial fibrillation
Treatment of malignant ventricular arrhythmia (catheter ablation)
Care for patients with implanted pacemakers and defibrillators, biventricular devices and ECG recorders
Special consultations, including private consultations and consultations on genetically determined cardiac diseases
Other medical services
Photo of the doctor: (c) Universitätsmedizin der Johannes Gutenberg-Universität Mainz
Department of Rhythmology.
University Hospital Mainz:

Request more information now.
We will be happy to answer all your questions.
---