University Hospital Frankfurt am Main
Department of Human Genetics (

459038

)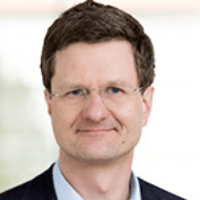 Prof. Dr. med.
Rainer Koenig
Specialized in: human genetics
About the Department of Human Genetics at University Hospital Frankfurt am Main
The Department of Human Genetics at the University Hospital Frankfurt am Main offers comprehensive counseling and diagnostics of all genetically determined diseases. The diagnostics of developmental defect of unclear origin and/or motormental disorders in children is conducted in cooperation with the Department of Pediatrics. In addition, the department also specializes in the diagnostics and treatment for patients with oncological diseases in the family medical history. The Chief Physician of the department is Prof. Dr. med. Rainer Koenig.
The department provides a detailed consultation on the disease, its mode of inheritance, risk of recurrence, diagnostic options,as well as possibilities of prenatal diagnostics and treatment. Suspected or confirmed syndrome or inherited diseases are common indications for admission to the department.
One of the main focuses of the department is the diagnostics and treatment of children. It carries out clinical assessment of single or multiple developmental disorders and determines the genetic syndrome, with which they can be associated. Based on this, the specialists of the department make a conclusion about inheritance, the risks of transferring a defective gene to offspring, preventive examinations, and treatment. If necessary, there can be performed additional examinations (chromosome analysis, molecular cytogenetic or molecular genetic examinations).
In addition, the department also provides medical care for patients with inherited cancer forms. During the consultation, patients receive information regarding the possibility of hereditary aetiology of the disease, risks of its occurrence in other family members, as well as available diagnostic and prophylactic options.
The main focuses of the department include the following:
Genetic counseling in case of suspected or confirmed genetically determined disease
Clinical genetics: diagnostics, treatment and prevention of genetic disorders, especially in children
Counseling and treatment of inherited cancer forms
Other diagnostic and therapeutic options
Photo of the doctor: (c) Universitätsklinikum Frankfurt
Department of Human Genetics.
University Hospital Frankfurt am Main:

Request more information now.
We will be happy to answer all your questions.
---
Certificates