Diagnosis and conservative treatment of shingles (program ID:

75175

)
University Hospital Frankfurt am Main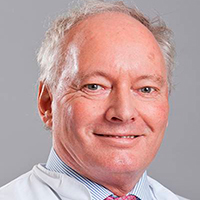 Head Physician
Prof. Dr. med.
Roland Kaufmann
Specialized in: dermatology, venereology, allergology
Department of Dermatology, Venereology and Allergology
Program includes:
Initial presentation in the clinic
clinical history taking
review of medical records
physical examination
dermatological skin examination
laboratory tests:

complete blood count
biochemical analysis of blood
inflammation indicators (CRP, ESR)
herpes simplex virus (HSV)
Immunoassay for antibody analysis (Ig G, Ig M) to herpes zoster

differential diagnosis of other diseases of the skin
consultation of related specialists
symptomatic specific treatment
the cost of essential medicines and materials
nursing services
control examinations
full hospital accommodation
developing of further guidance
Service
Price:
Type of program :
Expected duration of the program:
You may also book

Price:
About the department
The Department of Dermatology, Venereology and Allergology at the University Hospital Frankfurt am Main offers the diagnostics and treatment of all dermatological diseases. The department specializes in the very latest methods of surgical dermatology, diagnostics and treatment of skin cancer, venous diseases, as well as all diagnostic and therapeutic methods of modern dermatology, including laser dermatological therapy, phototherapy, photodynamic therapy, etc. The treatment of patients with skin cancer is carried out in close cooperation with colleagues from the University Cancer Center Frankfurt. The Chief Physician of the department is Prof. Dr. med. Roland Kaufmann.
One of the department's specialized focuses is the surgical treatment of dermatological diseases. In certain clinical indications, surgery is the only or optimal treatment method. The department specializes in cancer surgery (for example, malignant melanoma, basal cell skin cancer), removal of sentinel lymph nodes, vein surgery (for example, crossectomy with stripping), etc. The surgical spectrum includes all modern options, in particular, microscopically controlled surgery, flap plastic surgery, free skin grafts, etc. Such a variety of surgical techniques provides individual, adapted to each patient treatment regimen.
Skin cancer treatment is carried out within the specialized Skin Cancer Center. Along with the dermatologists, the specialists from other fields, such as radiation therapy or surgery, participate in the treatment process. The center offers internationally recommended treatment for all types of skin cancer using surgical and conservative methods. Other benefits of the treatment at the center are interdisciplinary patient management within the tumor boards, the use of the very latest scientific achievements and methods, the collaboration with related physicians, etc. The full compliance with the international treatment protocols is regularly monitored by the German Cancer Society (DKG) and the German Society of Dermatology (DDG).
The diagnostic and therapeutic range of the department includes the following diseases:
Inflammatory skin diseases
Skin neoplasms

Malignant melanoma, basal cell skin cancer, etc.

Allergic diseases
Diagnostics and outpatient surgical treatment of venous diseases
Chronic open wounds
Dermatologic surgery and aesthetic plastic dermatology
Dermatologic laser therapy and phototherapy
Skin infections
Diseases of the mucous membrane and skin appendages
Hemorrhoids and anal eczema
Diagnostics and treatment of other benign and malignant skin diseases
Methods of surgical dermatology:
Microscopy-guided surgery (control of the resected tumor edge)
Flap plastic surgery
Free skin grafts
Wound coverings and skin substitutes
Vacuum-assisted wound therapy
Removal of sentinel lymph nodes
Invasive treatment of varicose veins
Ablative treatment methods (erbium, carbon dioxide lasers, dermabrasion)
Liposuction
Different types of local anesthesia, for example, tumescent local anesthesia
And other surgical techniques
Photo of the doctor: (c) Universitätsklinikum Frankfurt
---
About hospital
Accommodation in hospital
Price:
Program [Description]
Diagnosis and conservative treatment of shingles
Hospital: University Hospital Frankfurt am Main
Type:
access_time Duration:
date_range
There are 57 shingles treatment hospitals on Booking Health website
Show all clinics
Certificates