Diagnostic tests for cancer of neck of urinary bladder (program ID:

249829

)
University Hospital Halle (Saale)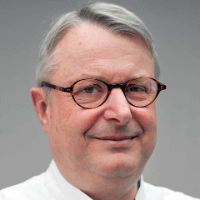 Head Physician
Prof. Dr. med.
Paolo Fornara
Specialized in: urology
Department of Urology
Program includes:
Initial presentation in the clinic
clinical history taking
general clinical examination
laboratory tests:

complete blood count
clinical urine test
kidney function test (creatinine, urea)
blood coagulation analysis (aPTT, PT, INR)
inflammaion indicators (CRP, ESR)
tumor markers

pelvic ultrasound
CT scan (on indication 650 €)
MRI scan (on indication 1200 €)
cystoscopy
biopsy with histological examination (on indication 2000 €)
nursing services
consultation of related specialists
consultation of the chief physician and all leading experts
development of individual treatment plan
written statement
Required documents
Medical records
MRI/CT scan/US of the pelvis (not older than 3 months)
Biopsy results (if available)
Service
Price:
Type of program :
Expected duration of the program:
You may also book

Price:
About the department
According to the Focus magazine, the Department of Urology at the University Hospital Halle (Saale) ranks among the top medical institutions in Germany specializing in prostate cancer treatment!
The department offers the full range of diagnostics and treatment of urinary tract diseases in men. Of particular interest are kidney transplantation, treatment of benign and malignant urologic diseases. The department has become one of the pioneers in the field of minimally invasive robot-assisted surgery (da Vinci), thanks to which it has exceptional experience in this area. In addition, the department became the second medical facility in Germany, which performed kidney transplantation using a da Vinci robotic system. The department is headed by Prof. Dr. med. Paolo Fornara.
The department's priority clinical focus is the treatment of cancer of the urogenital tract. The basis for the treatment of malignant tumors is an interdisciplinary approach, so each clinical case is studied at a consultation of doctors of various directions. The therapeutic possibilities in this field cover all modern options, ranging from drug treatment to open surgery, laparoscopy and robot-assisted surgery. The treatment regimen is developed individually for each patient, which guarantees the most effective and long-term result. The patients with end-stage oncopathology are offered to participate in clinical trials of new drugs, surgical techniques. Thus, the department has in its arsenal all the necessary resources to provide patients with the highest level of medical care.
The department has the Kidney Transplant Center founded in 1974. Since its inception, it has performed more than 2,000 kidney transplantations. The specialization covers kidney transplantation from both living and deceased donors. The department's doctors have excellent competence in the field of kidney transplantation from a living donor. Kidney extraction procedures are performed laparoscopically, that is, without extensive incisions in the abdominal wall. The specialists of the department work in close cooperation with the surgeons of the University Hospital Magdeburg, which allows for combined kidney and liver transplants (in the future it is planned to expand the spectrum to combined kidney and pancreas transplantation).
As a progressive department with modern infrastructure, it offers many innovative treatment methods, for example, laser therapy for benign prostatic hyperplasia, kidney stone disease, destruction of prostate cancer cells using heat and high-frequency ultrasound, implantation of stimulants and artificial systems in case of bladder dysfunction, etc.
The service range of the department includes:
Diagnostics and treatment of malignant diseases of the urogenital tract in men

Prostate cancer
Testicular cancer
Bladder cancer
Kidney cancer

Interdisciplinary tumor boards
Drug therapy
Radiation therapy
Surgical treatment (open, laparoscopic and robot-assisted interventions)
Innovative therapeutic procedures

Diagnostics and treatment of benign diseases of the urogenital tract

Bladder dysfunction
Benign prostatic hyperplasia
Kidney stone disease

Kidney transplantation from living and deceased donors
Innovative treatments

Treatment of stress urinary incontinence in men after surgical treatment of prostate diseases with the help of an ATOMS implant
Botulinum toxin A therapy (for example, with neurogenic bladder, severe bladder dysfunction)
Robot-assisted surgery using the da Vinci system (prostatectomy, nephrectomy, renal pelvis repair, kidney fixation (for example, in floating kidney), radical cystectomy), removal of lymph nodes during testicular tumor (retroperitoneal lymphadenectomy)
E.M.D.A therapy (a form of treatment, in which liquid drugs are selectively injected into the deeper layers of the bladder wall using a weak electric field)
Endoscopic procedures
Extracorporeal shock wave lithotripsy for the treatment of kidney and ureter stones
Laparoscopic surgery

Prostatectomy
Partial kidney resection
Nephrectomy
Renal pelvis repair
Colposacropexy
Retroperitoneal and pelvic lymphadenectomy
Lymphocele fenestration
Varicocele surgery
Surgery to resect a kidney from a living donor before transplantation

Sacral neuromodulation
MRI-guided fusion biopsy

Other medical services
Curriculum vitae
Education
1974 - 1980 Study of Medicine at the University of Padua.
28.02.1981 Admission to medical practice.
24.03.1981 Doctorate (summa cum laude).
Academic and Professional Career
1981 - 1984 Department of Surgery and Transplant Surgery, University of Padua.
1984 - 1986 Transplant Center, Ludwig Maximilian University of Munich, Grosshadern Hospital.
1986 - 1989 Department of Urology, Ludwig Maximilian University of Munich, Grosshadern Hospital.
1988 Board certification in Urology.
1989 - 1990 Senior Physician, Department of Urology, Ludwig Maximilian University of Munich, Grosshadern Hospital.
1990 - 1995 Senior Physician of the Department of Urology at the University of Lübeck.
1992 Board certification in Surgery.
1995 - 2000 Deputy Head of the Department of Urology at the University of Lübeck.
1997 Habilitation and PD title.
1999 Invitation to the position of C3 Professor of Urology, University of Lübeck.
2000 Invitation to the position of C4 Professor of Urology and appointment as the Head of the Department of Urology at the University Hospital Halle (Saale).
2001 - 2006 Deputy Medical Director of the University Hospital Halle (Saale).
Memberships
2001 - 2004 Board Member of the German Society of Urology.
Since 2003 Member of the Council of the Medical Faculty, Martin Luther University Halle-Wittenberg.
Since 2004 Member of the Board of Examiners of the Permanent Committee for Organ Transplantation of the German Medical Association.
Since 2007 Member of the Permanent Committee for Organ Transplantation of the German Medical Association.
Since 2013 Member of the Working Group on Living Donation Guidelines of the German Medical Association.
Photo of the doctor: (c) Universitätsklinikum Halle (Saale)
---
About hospital
Accommodation in hospital
Cancer of the bladder neck
Program [Description]
Diagnostic tests for cancer of neck of urinary bladder
Hospital: University Hospital Halle (Saale)
Type:
Duration:
Price:
date_range
There are 89 cancer of the bladder neck diagnostic hospitals on Booking Health website
Show all clinics
Certificates