Diagnostic tests for syringomyelia (program ID:

366633

)
University Hospital Hamburg-Eppendorf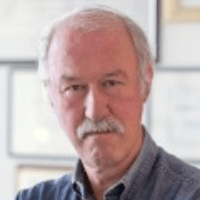 Head Physician
Prof. Dr. med.
Manfred Westphal
Specialized in: adult and pediatric neurosurgery
Department of Adult and Pediatric Neurosurgery
The program includes:
Initial presentation in the clinic
clinical history taking
review of medical records
physical examination
general neurological examination
neuropsychological tests:

electroneuromyography (ENMG)

laboratory tests:

complete blood count
inflammatory indicators (CRP, ESR)
indicators of blood coagulation

CT scan of spinal cord (on indication 650 €)
MRI scan of spinal cord (on indication 1200 €)
nursing services
consultation of all leading experts
development of individual treatment plan
written statement
Required documents:
Medical records
MRI/CT scan (if available)
Service
Price:
Type of program :
Expected duration of the program:
You may also book:

Price:
About the department
The Department of Adult and Pediatric Neurosurgery at the University Hospital Hamburg-Eppendorf offers the diagnostics and comprehensive treatment of neurosurgical pathologies, including tumors of the central and peripheral nervous system. The department is the leading Center of Neurosurgery in Northern Germany and is responsible for the implementation of new algorithms for the treatment of patients with brain tumors. To this end, there is an active participation in the international researches and the development of new surgical methods, for example, operations in the waking state. Close interdisciplinary cooperation also contributes to the achievement of optimal treatment results. The Chief Physician of the department is Prof. Dr. med. Manfred Westphal.
The department has advanced experience in the treatment of injuries, pathologies and cancers of the brain and cranial bones, spinal cord and spinal column, degenerative diseases of the spinal discs and spinal stenosis, as well as diseases of the peripheral nervous system. The Department of Neuroradiology has been cooperating with the Center of Competence for Cerebrovascular Diseases for a long time. It is the only center of this kind in Northern Germany and it treats patients from all over Germany and other countries.
Special attention is paid to pediatric neurosurgery. In cooperation with the Department of Pediatrics, there is provided the treatment of the entire range of neurosurgical diseases in childhood. In particular, the department specializes in brain and skull base tumors, congenital malformations of the skull, hydrocephalus (cerebrospinal fluid circulation disorders), cerebrovascular diseases, as well as other neuropediatric pathologies.
In addition, the department uses deep brain stimulation to treat motor disorders, such as Parkinson's disease. In this field, the department is one of the most experienced in Germany. In collaboration with the Evangelical Foundation Alsterdorf, the department offers the very latest surgical treatments for epilepsy.
The therapeutic service spectrum is complemented with the microsurgical and minimally invasive treatments for spinal diseases with a focus on cervical and lumbosacral disc herniation, spinal canal narrowing (stenosis), as well as spinal cord tumors, especially the intradural ones.
The department's medical services include:
Surgery to treat chronic pain syndromes

Trigeminal neuralgia
Impingement syndromes

Surgery to treat movement disorders
Surgery to treat degenerative and traumatic lesions of the cervical, thoracic and lumbosacral spine

Cerebral aneurysms
Arteriovenous malformations
Vascular spinal cord neoplasms

Surgery for benign and malignant brain tumors

Meningiomas
Brain tumors
Brain metastases
Skull base tumors
Tumors of the ventricular system, pineal gland and pituitary gland
Surgery to treat tumors located near the vital centers of the brain (perofrmed in wakefulness)
Adjuvant treatment of advanced brain tumors

Spinal tumor surgery
Surgery for brain and spinal cord malformations

Pediatric hydrocephalus
Treatment of myelomeningocele and spinal cord compression

Treatment of brain tumors in children (neurosurgery)
Peripheral nerve surgery
Surgical correction of cranial malformations, such as complete cleft lip, jaw and palate
Surgical and emergency treatment of traumatic brain injuries
Stereotactic biopsy of brain tumours in unclear diagnostic cases
Electrical stimulation of sensory and motor centers in pain syndromes and motor disorders (functional neurosurgery)
Spinal surgery
Surgical treatment of epilepsy
Diagnostics and treatment of other neurosurgical pathologies
Curriculum vitae
Current Position
Head of the Department of Adult and Pediatric Neurosurgery at the University Hospital Hamburg-Eppendorf.
Education and Professional Background
1975 - 1981 Medical School, University of Hamburg, Germany, including a one-year training at the University of Glasgow Medical School, UK (academic year 1978- 1979).
26.10.1981 Admission to medical practice.
1982 - 1984 Postdoctoral Fellow, UCSF Medical Center in San Francisco (USA) in the Hormone Research Laboratory, Director: Dr. med. C.H. Li.
1984 - 1986 Establishment of the Laboratory for Brain Tumor Biology within the Department of Neurosurgery at the University of Hamburg (Germany) Medical School (from 1980 to 1999, Director: Prof. Hans Dietrich Herrmann).
Since 1986 Resident in the Neurosurgical Training Program in the above mentioned department.
April 1992 Certified Neurosurgeon by the the Hamburg Health Authorities.
July 1993 Lecturer for Neurosurgery (Habilitation), Associate Professor.
1995 - 2003 Chairman of the Committee for Neuro-Oncology of the EANS.
Since 2003 Member of the Committee for Neuro-Oncology of the EANS.
February 1999 Full Professor.
April 1999 Acting Chairman, Department of Neurosurgery at the University Hospital Hamburg-Eppendorf.
June 2002 Chairman, Department of Neurosurgery at the University Hospital Hamburg-Eppendorf.
2003 - 2007 Elected as a Secretary of the EANS.
Since 2003 Board Member of the European Brain Council (Brussels).
November 2003 Member of the Neuroscience Study Section of the DFG.
Since October 2005 Member of the Scientific Council of the National Health Advisory Committee of the German Ministry of Research and Technology.
February 2008 Re-election to the DFG Neuroscience Study Section.
September 2008 Secretary General of the European Brain Council (Brussels).
Membership in Professional Societies
American Association of Neurological Surgeons (AANS).
American Endocrine Society.
2005 Programme Committee, Congress of Neurological Surgeons (CNS).
German Society for Endocrinology (DGE).
German Society for Neurosurgery (DGNC).
German Academy for Neurosurgery (DANC).
German Cancer Society (DKG).
2006 Programme Committee, European Association for Neuro-Oncology (EANO).
European Association of Neurosurgical Societies (EANS).
European Brain Council (EBC).
European Society for Medical Oncology (ESMO).
Hamburg Cancer Society.
International Society for Neuropathology.
Neuroscience Society.
Society for Neuro-Oncology (SNO).
World Federation of Neuro-Oncological Societies (WFNO).
World Federation of Neurosurgical Societies (WFNS).
Photo of the doctor: (c) Universitätsklinikum Hamburg-Eppendorf (UKE)
---
About hospital
Accommodation in hospital
Syringomyelia
Program [Description]
Diagnostic tests for syringomyelia
Hospital: University Hospital Hamburg-Eppendorf
Type:
Duration:
Price:
date_range
There are 91 syringomyelia diagnostic hospitals on Booking Health website
Show all clinics
Certificates