Conservative treatment of Duodenitis (program ID:

103085

)
University Hospital Heidelberg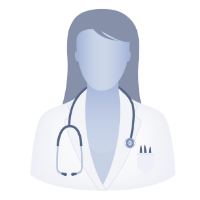 Head Physician
Prof. Dr. med.
Uta Merle
Specialized in: gastroenterology, hepatology, infectology
Department of Gastroenterology, Hepatology and Infectology
Program includes:
Initial presentation in the clinic
clinical history taking
review of medical records
physical examination
laboratory tests:

complete blood count
biochemical analysis of blood
inflammation indicators (CRP, ESR)
indicators blood coagulation

barium passage
abdominal ultrasound
gastroscopy with injection of drugs
analysis of hp (helicobacter pylori)
nursing services
consultation of related specialists
treatment by chief physician and all leading experts
explanation of individual treatment plan
Service
Price:
Type of program :
Expected duration of the program:
You may also book

Price:
About the department
The Department of Gastroenterology, Hepatology and Infectology at the University Hospital Heidelberg offers the full range of services in these fields and specializes in the diagnostics and treatment of diseases of the gastrointestinal tract, liver, and liver transplantation. One of the key activities is the therapy of oncological diseases of the digestive organs. The department is headed by Prof. Dr. med. Uta Merle.
Medical care is provided both on an outpatient and inpatient basis. In addition, the department operates an intensive care unit to provide round-the-clock assistance to critically ill patients. The department has modern equipment for diagnostic and therapeutic endoscopic procedures, ultrasound examinations, including interventional ones. The doctors of the department pay due attention to the comprehensive counseling of patients in all aspects of a given clinical situation.
The service range of the department includes:
Ultrasound diagnostics

Ultrasound examinations of all abdominal organs
Doppler and duplex scanning
Contrast-enhanced ultrasound
Fine needle puncture biopsy under ultrasound guidance
Real-time elastography

Endoscopic examinations
Diagnostics and treatment of gastrointestinal malignancies

Stomach cancer
Esophageal cancer
Small and large bowel cancer
Gallbladder and biliary tract cancer
Pancreatic cancer
Neuroendocrine tumors of the gastrointestinal tract and pancreas
Rare types of cancer (for example, gastrointestinal stromal tumors)

Surgical treatment
Chemotherapy
Radiation therapy
Clinical trials

Diagnostics and treatment of chronic inflammatory bowel disease
Intensive care

Gastrointestinal bleeding
Acute and chronic liver diseases or liver failure
Acute pancreatitis
Severe septic shock
Acute kidney failure
Severe disorders of water and electrolyte balance
Severe infectious diseases and intoxication

Diagnostics and treatment of liver diseases

Cirrhosis
Hepatitis (special focus on viral and autoimmune hepatitis)
Wilson's disease
Liver failure

Diagnostics and treatment of hemochromatosis
Diagnostics and treatment of cholestasis
Preparation and follow-up care after liver transplantation
Other medical services
Photo: (с) depositphotos
---
About hospital
Accommodation in hospital
Price:
Program [Description]
Conservative treatment of Duodenitis
Hospital: University Hospital Heidelberg
Type:
access_time Duration:
date_range
There are 93 duodenitis treatment hospitals on Booking Health website
Show all clinics
Certificates