Polyneuropathy diagnosis (program ID:

277658

)
University Hospital Jena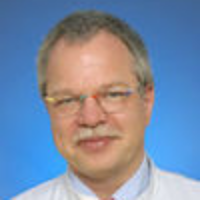 Head Physician
Prof. Dr. med.
Otto Witte
Specialized in: neurology
Department of Neurology
Program includes:
Initial presentation in the clinic
clinical history taking
review of medical records
physical examination
laboratory tests:

complete blood count
general urine analysis
biochemical blood test (blood glucose)
inflammation markers (CRP, ESR)
blood coagulation analysis (aPTT, PT, INR)
vitamin B complex analysis

neurological examination
electrophysiology study (if indicated clinically):

ENMG (electroneuromyography)
EEG (electroencephalography)
SEPs (somatosensory evoked potentials)
VEPs (visually evoked potentials)
BAEP tests (brainstem auditory evoked potentials)

CT/MRI scan
(if indicated clinically, additional cost is 650/1200€)
nursing services
differential diagnosis with other neurological diseases
nursing services
consultation of related specialists
treatment by chief physician and all leading experts
explanation of individual treatment plan

Price:
Type of program :
Expected duration of the program:
You may also book

Price:
About the department
According to the Focus magazine, the Department of Neurology at the University Hospital Jena ranks among the top German medical centers specializing in the treatment of multiple sclerosis and Parkinson's disease!
The department offers the full range of services for the accurate diagnostics and effective treatment of acute and chronic diseases of the central and peripheral nervous system. The department's specialists provide treatment of epilepsy, memory problems, headaches, multiple sclerosis, motor disorders, etc. In addition, the department is also a certified Stroke Center. The Chief Physician of the department is Prof. Dr. med. Otto Witte.
The department is proud of its experienced medical team, which consists of more than 150 employees. The specialists have all the modern medical developments in their specialization and provide the highest level of medical care. In addition to the successful clinical activities, the department is also engaged into active research on the study of various aspects of the functioning of the nervous system and its disorders, ranging from molecular neurobiology to new methods of brain imaging diagnostics.
The main clinical activities of the department include:
Diagnostics and treatment of motor disorders

Parkinson's disease
Atypical Parkinson's disease
Dystonia
Hemifacial spasm
Tremor
Spasticity

Diagnostics and treatment of epilepsy
Diagnostics and treatment of impaired memory, attentiveness and working capacity
Diagnostics and treatment of neurological vascular diseases

Multiple extracranial vascular stenoses and/or occlusions
Intracranial vascular stenoses and/or occlusions
Rupture (dissection) of vessel walls
Cerebral aneurysms
Conditions after extra- or intracranial stent implantation (transluminal angioplasty using a stent)
Coagulopathy (mutation in gene coagulation factor V, platelet dysfunction)

Diagnostics and treatment of headaches

Migraine (including chronic one)
Tension headache (including chronic one)
Cluster headache
Medication overuse headache

Diagnostics and treatment of multiple sclerosis
Diagnostics and treatment of neuromuscular diseases

Motor neuron diseases (for example, amyotrophic lateral sclerosis)
Spinal muscular atrophy
Hereditary spastic spinal paralysis
Myositis (for example, polymyositis, dermatomyositis, etc.)
Myopathies (congenital or acquired)
Myasthenia
Congenital neuropathies (for example, Charcot–Marie–Tooth disease)
Rare congenital neuromuscular metabolic disorders (for example, Pompe disease)
Rare congenital amyloid disorders with neuropathies (for example, transthyretin familial amyloid polyneuropathy)

Diagnostics and treatment of sleep disorders

Sleep-onset insomnia and sleep structure disorders
Narcolepsy and other types of hypersomnia
Restless legs syndrome
Sleep-related breathing disorders
Sleep-wake rhythm disorders

Diagnostics and treatment of stroke
Diagnostics and treatment of dizziness

Benign paroxysmal positional vertigo
Vestibular migraine
Acute vestibular failure
Meniere's disease
Bilateral vestibulopathy (bilateral lesion of the vestibular system)
"Psychogenic" types of dizziness
Central vestibular dizziness

Diagnostics and treatment of other neurological diseases
Curriculum vitae
Professional Career
Study of Medicine at the Universities of Muenster and London; postgraduate study of Philosophy, Psychology and Sociology at the University of Muenster, as well as distance learning of Mathematics at the University of Hagen.
1982 Board certification.
1983 PhD thesis defense with honours.
Research and clinical activities at the University Hospitals Muenster and Duesseldorf.
Internship at the Johns Hopkins University in Baltimore (USA).
1991 Doctoral thesis defense on epilepsy research.
Since 2001 Head of the Department of Neurology at the University Hospital Jena.
Since 2001 Professorship in Neurology at the Friedrich Schiller University.
Numerous awards and prizes, including twice winner of the Alfred Hauptmann Prize of the International League Against Epilepsy.
---
About hospital
Accommodation in hospital
Polyneuropathy
Price:
Program [Description]
Polyneuropathy diagnosis
Hospital: University Hospital Jena
Type:
access_time Duration:
date_range
There are 63 polyneuropathy diagnostic hospitals on Booking Health website
Show all clinics
Certificates