Diagnosis and surgical treatment of retinal degeneration with extrascleral buckling (program ID:

272848

)
University Hospital Jena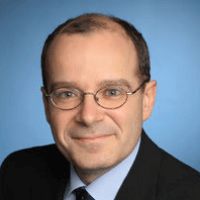 Head Physician
Prof. Dr. med.
Daniel Meller
Specialized in: adult and pediatric ophthalmology
Department of Adult and Pediatric Ophthalmology
Program includes:
Initial presentation in the clinic
clinical history taking
review of medical records
physical examination
laboratory tests:

complete blood count
biochemical analysis of blood
indicators of inflammation
indicators blood coagulation

ophthalmologic examination:

ophthalmoscopy
gonioscopy
pachymetry
perimetry (visual field test)
computer perimetry
Goldmann-perimetry
fluorescein angiography
thermography
capillary microscopy
testing for optic nerve damage
tonometry
intraocular pressure measurement

preparation according to preoperative standard
treatment with lextrascleral buckling
symptomatic treatment
full board clinic stay in 2-bed room
cost of required medications
nursing staff services
elaboration of further recommendations
Required documents
Medical records
Optical coherence tomography (if available)
Service
Price:
Type of program :
Expected duration of the program:
You may also book

Price:
About the department
The Department of Adult and Pediatric Ophthalmology at the University Hospital Jena covers the entire range of surgical and conservative ophthalmology. Of particular interest to the department's specialist are the diagnostics and treatment of cataract, glaucoma, macular degeneration, retinal detachment, diabetic retinopathy, etc. Also, the scope of tasks includes the treatment of neuro-ophthalmologic diseases, correction of strabismus in adults and children. The department treats more than 3,000 inpatients and more than 20,000 outpatients every year. The department's doctors have innovative laser techniques, which allow them to improve and maintain vision without complex therapeutic manipulations. The Chief Physician of the department is Prof. Dr. med. Daniel Meller.
The department has excellent experience in cataract treatment. The drug treatment of this pathology often does not yield a positive dynamics, therefore, the patients with cataracts require a surgical intervention. During the operation, the surgeon removes cloudy lens and replaces it with an artificial one. The ophthalmologists have in their arsenal various techniques to perform the operation, but the best option is selected for each patient individually based on the thorough diagnostic examination. All artificial lenses (monofocal and multifocal) used in the clinical practice are made of high-quality materials (for example, polymethyl methacrylate, silicone, acrylic) and provide good vision at a distance and in close proximity. The surgery is often performed under local anesthesia. In children, as well as in certain clinical situations in adults, general anesthesia is required.
Glaucoma treatment is also an important focus of the department's work. In many cases, the drug therapy is enough (the use of special eye drops), but complicated glaucoma require the surgical intervention using classical surgical techniques or laser technologies. For example, glaucoma is mostly treated using such types of interventions as laser trabeculoplasty, trabeculotomy, viscocanalostomy, cyclodestructive procedures (cyclocoagulation, cyclophotocoagulation), iridectomy, etc.
In addition, the department has an orthoptic room, which experts specialize in the correction of strabismus in patients of all age groups. The treatment of strabismus in children is carried out by the specially trained doctors.
The service range of the department includes:
Diagnostics and treatment of cataract

Intracapsular cataract extraction Extracapsular cataract extraction
Phacoemulsification

Diagnostics and treatment of glaucoma

Conservative therapy (use of eye drops)
Surgical techniques

Laser trabeculoplasty
Opening of the scleral venous sinus
Trabeculectomy
Viscocanalostomy
Fistulizing operation (trabeculectomy)
Cyclococoagulation
Cyclophotocoagulation
Iridectomy (surgical technique using special scissors or laser)

Diagnostics and treatment of age-related macular degeneration

Drug therapy
Argon laser therapy
Photodynamic therapy
Intravitreal injections
Surgical treatment

Diagnostics and treatment of retinal detachment
Diagnostics and treatment of diabetic retinopathy (including in pregnant women)

Argon laser coagulation of the retina

Diagnostics and treatment of retinal vascular occlusion
Diagnostics and treatment of ametropia

Selection of the right glasses
Selection of right contact lenses
Surgical correction

Diagnostics and correction of strabismus in adults and children

Conservative methods (use of special patches, eye drops, etc.)
Selection of the right glasses
Surgical correction of strabismus

Diagnostics and treatment of keratoconus (cross-linking)
Diagnostics and treatment of neuro-ophthalmologic diseases
Diagnostics and treatment of corneal endothelial dystrophy (an innovative treatment method DMEK (descemet membrane endothelial keratoplasty))
Diagnostics and treatment of tumors of the eye and its appendages
Diagnostics and treatment of diseases of the eyelids and lacrimal ducts
Other ophthalmic diseases, diagnostic and therapeutic options
Curriculum vitae
Study of Medicine at the Ruhr University Bochum.
Internship in the Department of Ophthalmology at the University Hospital Bonn.
Three-year scientific internship at the Basque Palmer Eye Institute at the University of Miami.
Since 2000 Senior Physician, Department of Ophthalmology, University Hospital Essen.
Since 2015 Professor of Ophthalmology and Head of the Department of Adult and Pediatric Ophthalmology at the University Hospital Jena.
Photo of the doctor: (c) Universitätsklinikum Jena
---
About hospital
Accommodation in hospital
Retina degeneration
Program [Description]
Diagnosis and surgical treatment of retinal degeneration with extrascleral buckling
Hospital: University Hospital Jena
Type:
Duration:
Price:
date_range
There are 72 retina degeneration treatment hospitals on Booking Health website
Show all clinics
Certificates