Radical, extensive surgical resection of melanoma (program ID:

273177

)
University Hospital Jena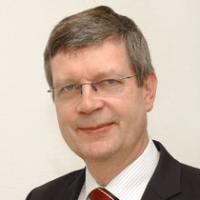 Head Physician
Prof. Dr. med.
Peter Elsner
Specialized in: dermatology
Department of Dermatology
The program includes:
Initial presentation in the clinic
clinical history taking
physical examination
review of medical records
laboratory tests:

complete blood count
general urine analysis
biochemical analysis of blood
TSH-basal, fT3, fT4
tumor markers
indicators of inflammation (CRP, ESR)
indicators blood coagulation

ultrasound
CT/MRI scan
preoperative care
micrographic surgical treatment of facial skin melanoma
histologically and immunohistochemically
examination of the remote tissues
symptomatic treatment
control examinations
the cost of essential medicines and materials
nursing services
full hospital accommodation
explanation of future recommendations
Required documents:
Medical records
Biopsy results (if available)
Service
Price:
Type of program :
Expected duration of the program:
You may also book:

Price:
About the department
The Department of Dermatology at the University Hospital Jena offers the full range of diagnostics and treatment for patients with various skin diseases, including rare and severe types, as well as with allergic reactions and sexually transmitted diseases. The treatment is provided both on an inpatient and outpatient basis. In addition, the department has a specialized Skin Cancer Center (certified by the German Cancer Society) and the Hives Center. The department is proud of its successful clinical practice, which has been conducted for more than 100 years, providing patients with the first-class medical care. The department is headed by Prof. Dr. med. Peter Elsner.
The department's priority focus is the treatment of skin cancer. Thanks to the intensive cooperation with the specialists from related fields and numerous external partners, the department provides a wide range of diagnostic and therapeutic opportunities for the treatment of all types of skin cancer at the highest level of modern medicine. Special attention is paid to the treatment of melanoma, squamous cell carcinoma, basal cell carcinoma, as well as rare tumors, such as cutaneous T-cell lymphoma, Merkel cell carcinoma and many others.
The service range of the department includes:
Diagnostics and treatment of allergic reactions

Drug allergy and intolerance
Atopic eczema
Occupational dermatoses (for example, hand eczema)
Insect venom allergy (for example bees/wasps)
Allergies to environmental factors (for example, pollen, house dust mites, etc.)
Contact allergies (contact allergic reactions to professional substances, cosmetics, drugs, etc.)
Mastocytosis
Food allergy
Photoallergy (sun allergy)
Urticaria and angioedema

Prevention, diagnostics and treatment of skin cancer (within the specialized center)

Diagnostic services

Dermatoscopy
Microscopic skin examination using computer systems
Dermatohistologic and immunohistologic skin examinations
Ultrasound diagnostics of the skin and lymph nodes
Sentinel lymph node biopsy
Imaging techniques (ultrasound examination, X-ray, PET-CT, MRI, CT, scintigraphy, etc.)

Therapeutic services

Dermatosurgery
Plastic and reconstructive surgery
Photodynamic therapy
Cryosurgery
Laser therapy
Extracorporeal photopheresis
Immunotherapy
Antibody therapy
Targeted therapy
Chemotherapy (mono- and polychemotherapy)
Radiation therapy
Treatment within clinical trials
Pain therapy
Palliative care
Psycho-oncological support

Diagnostics and treatment of andrological diseases

Male infertility
Hypogonadism (testosterone deficiency) in men
Male contraception
Male sexual disorders
Male menopause
Male breast diseases
Preservation of fertility in the need for chemotherapy and radiation therapy

Diagnostics and treatment of autoimmune diseases

Systemic lupus erythematosus
Systemic scleroderma
Vasculitis
Pemphigus

Photodermatology
Dermatohistology
Aesthetic dermatosurgery
Aesthetic dermatology
Diagnostics and treatment of severe types of atopic eczema
Diagnostics and treatment of rare inflammatory dermatoses

Muckle-Wells syndrome
Cutaneous amyloidosis
Cutaneous pseudolymphoma
Necrobiosis lipoidica
Necrobiotic xanthogranuloma
Porokeratosis

Diagnostics and treatment of chronic wounds
Diagnostics and treatment of rare skin diseases

Acrokeratosis paraneoplastica of Bazex
Benign symmetric lipomatosis (Launois-Bensaude syndrome)
Buschke-Ollendorff syndrome
Wells syndrome (eosinophilic cellulitis)
Eosinophilic granuloma of the face
Contact allergies to rare allergens
Cutaneous amyloidosis
Other rare skin pathologies

Other medical services
Curriculum vitae
Prof. Dr. med. Peter Elsner studied medicine at the Julius Maximilian University of Würzburg (1974 - 1981). After serving as a Military Physician, he was a resident in Dermatology and Allergology at the Department of Dermatology of the University Hospital Würzburg. In 1987, he received board certification as a Specialist for Dermatology and completed his habilitation thesis as a Lecturer. Between 1988 and 1989 he worked as a Visiting Research Dermatologist at the Department of Dermatology, UCSF, San Francisco (USA). From 1991 to 1996, he worked as a Consultant and Professor in the Department of Dermatology at the University Hospital Zurich, Switzerland. In 1997 he accepted the position as a Professor of Dermatology at Friedrich Schiller University Jena, Germany. Professor Elsner published more than 600 scientific papers and is the author of more than 20 books. His main research fields of interest include contact dermatitis, epidemiology and toxicology of dermatologic disorders, as well as non-invasive measurement methods in dermatology. He is member of numerous scientific associations, Member of the Board of the German Society of Dermatology and Past Chairman of the Working Group for Occupational and Environmental Dermatology of the German Society of Dermatology.
Photo of the doctor: (c) Universitätsklinikum Jena
---
About hospital
Accommodation in hospital
Melanoma
Program [Description]
Radical, extensive surgical resection of melanoma
Hospital: University Hospital Jena
Type:
Duration:
Price:
date_range
There are 56 melanoma treatment hospitals on Booking Health website
Show all clinics
Certificates