University Hospital Mannheim
Department of Leukemia Treatment and Stem Cell Transplantation (

405679

)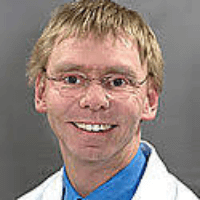 PD Dr. med.
Stefan Klein
Specialized in: leukemia treatment, stem cell transplantation
About the department
The Department of Leukemia Treatment and Stem Cell Transplantation at the University Hospital Mannheim offers the full range of services in these medical fields. The medical team of the department specializes in the treatment of patients with acute lymphoblastic leukemia and acute myeloid leukemia, as well as patients requiring autologous stem cell transplantation. To this end, the department has state-of-the-art equipment and all the necessary conditions. The department is headed by PD Dr. med. Stefan Klein.
In order to protect patients from infections, the department is fitted out with seven patient rooms, in which the best possible sterility is observed (HEPA filters). In addition, each patient room is equipped with a special highly effective monitoring system that allows doctors and nurses to constantly monitor patient's vital functions. It is possible to provide non-invasive artificial ventilation (CPAP) in the ward.
The patients of the department often have to spend a long time in the hospital, since a full recovery takes much time. To ensure that the patient can maintain the body in a tone, not lose muscle strength and maintain mobility, the department offers various physiotherapeutic options.
The basic procedures and techniques include:
General therapeutic exercise
Respiratory therapy
Manual lymphatic drainage
Classic and special massage
Trigger point stimulation
Relaxation techniques
Endurance training
Training to improve coordination of movements and balance
Aromatherapy
Neurophysiological methods
Yoga therapy
Other techniques
In the treatment of physical pathologies, the patient's emotional state is also of great importance, which is rarely good with a diagnosis such as leukemia. Therefore, the department employs psycho-oncologists, who are always ready to listen to the patient and carry out the necessary work with him/her, in most cases contributing to positive treatment results.
Curriculum vitae
Since October 2009 Head of the Department of Leukemia Treatment and Stem Cell Transplantation, University Hospital Mannheim.
2009 - 2010 Chairman of the Cancer Center of Upper Franconia.
2006 - 2009 Medical Director of the Cancer Patient Register in Upper Franconia.
2004 - 2009 Chief Physician of the Department of Internal Medicine IV (Oncology and Hematology), Bayreuth Hospital.
2003 Habilitation. Subject: "Development and characterization of retroviral expressive anti-HIV-ribozymes".
2002 - 2004 Member of the Board of Directors of the Center for Internal Medicine at the University Hospital Frankfurt, as well as Senior Physician of the Department of Stem Cell and Marrow Transplantation, Department of Internal Medicine III, University Hospital Frankfurt.
2002 Examination of the European Society of Medical Oncology (ESMO) on Hematology and Internal Oncology.
2001 - 2006 Project Manager at the Joint Research Center DFG 579 "RNA interaction with a ligand", Johann Wolfgang Goethe University Frankfurt.
2000 Exam in Internal Medicine.
1995 - 1998 Project Manager at the HIV Research Center, Frankfurt.
1995 Admission to Medical Practice.
1993- 2002 Research Assistant and Assistant Physician in the Department of Internal Medicine III, Johann Wolfgang Goethe University Frankfurt (Head: Prof. Dr. med. D. Hoelzer).
1993 Medical exam.
1991 - 1993 Scholarship (Studienstiftung des Deutschen Volkes).
1987 - 1993 Study of Medicine, Johannes Gutenberg University Mainz.
Photo of the doctor: (c) Universitätsklinikum Mannheim
Department of Leukemia Treatment and Stem Cell Transplantation.
University Hospital Mannheim:

Request more information now.
We will be happy to answer all your questions.
---