University Hospital Muenster
Department of General Orthopedics and Orthopedic Oncology (

113881

)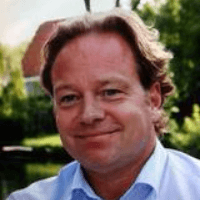 Prof. Dr. med.
Georg Gosheger
Specialized in: general orthopedics and orthopedic oncology
About the Department of General Orthopedics and Orthopedic Oncology at University Hospital Muenster
The Department of General Orthopedics and Orthopedic Oncology at the University Hospital Muenster offers the full range of conservative and surgical treatment of all musculoskeletal diseases. The department ranks among the largest medical facilities of this kind in Germany, as well as among the specialized authoritative departments for the treatment of bone and soft tissue tumors in the European medical arena. The treatment is carried out both on an outpatient and inpatient basis, including the outpatient operations. In addition to its successful clinical activities, the department is proud of its productive research work, which has given birth to many innovations in orthopedics, for example, the department's specialists have patented the very latest prosthetic systems, particularly in the field of orthopedic oncology. The Chief Physician of the department is Prof. Dr. med. Georg Gosheger.
The doctors of the department have excellent qualifications and vast experience in the treatment of musculoskeletal cancer. The patients with such pathologies come here not only from other cities of Germany, but also from many other countries of the world. In order to ensure the comprehensive treatment and the most favorable therapy outcome, there is maintained close cooperation with the Comprehensive Cancer Center Muenster. In the course of therapy, all the necessary specialists are involved in the process, who carefully think through each stage of the treatment and the subsequent recovery of the patient. Considerable attention is paid to the psychological support of patients, since the diagnosis of cancer in most cases causes a great emotional shock.
The department also gained an excellent reputation in the treatment of joint diseases (certification as the Maximum Care Center for Joint Replacement Surgery by the German Society of Orthopedics and Orthopedic Surgery (DGOOC) and Working Group on Joint Replacement Surgery (AE)). The focus is on the treatment of arthropathy, synovitis and сhondropathy, as well as the knee and hip replacement surgery (partial and total replacement surgery, revision interventions for the endoprosthetic replacement). In the case of hip joint replacement surgery, cemented or cementless prosthesis, as well as combined (hybrid) prostheses are used. With appropriate indications, the surgical interventions are performed using sparing minimally invasive techniques. If it is necessary to replace the knee joint, the doctors perform treatment with the help of sliding prostheses, bicondial endoprosthesis (сemented and cementless fixation) and revision prosthesis. The most appropriate treatment option is determined depending on the severity of the joint disease or degeneration, as well as on the patient's specific needs and wishes.
The service range of the department includes:
Orthopedic oncology and revision surgery

Resection of malignant bone tumors
Joint replacement surgery after tumor resection
Reconstruction using biological materials
Treatment of bone metastases
Treatment of malignant soft tissue tumors
Treatment of benign soft tissue and bone tumors
Amputation and limb reconstruction surgery
Diabetic foot treatment
Charcot foot (neuro-osteoarthropathy) treatment
Consultations and selection of auxiliary orthopedic appliances (for example, prostheses, orthoses, orthopedic shoes)

Spinal surgery

Correction of spinal deformities

Scoliosis
Kyphosis
Spondylolisthesis
Thorax deformities

Treatment of degenerative changes in all parts of the spine

Spinal disc herniation
Spinal stenosis
Osteochondrosis
Spinal osteoarthritis (for example, intervertebral joints)
Spondylolisthesis
Anococcygeal pain syndrome (coccyalgia)
Degenerative changes of the sacroiliac joint

Treatment of spinal tumors and metastases

Primary spinal tumors
Metastases (secondary spinal tumors)

Treatment of spinal inflammatory diseases and infectious lesions

Spondylodiscitis
Rheumatic spinal diseases

Acute and emergency clinical cases

Acute damage to the spinal cord (paraplegia)/acute nerve injury due to the spinal diseases
Spinal disc herniations
Instability/fractures (for example, in osteoporosis, tumors, inflammation)
Pain syndromes

Hip and knee replacement surgery

Primary hip replacement surgery

Minimally invasive primary implantation of the endoprosthesis through the direct anterior access
Treatment of hip dysplasia and hip dislocation
Manufacture of special prostheses
Endoprosthetics in metastases

Revision hip replacement surgery

Aseptic/septic revision surgery
Periprosthetic fractures
Repair of large defects in the pelvis using modular systems
Reconstruction of defects in the bone using modular prostheses up to the total replacement of the femur by special replacement systems (MUTARS)
Septic revision surgery (even in infection with multidrug-resistant microorganisms)
Plastic surgery for the reconstruction of defects and treatment of infections

Primary knee replacement

Implantation of special coated (Titaniob) prostheses
Partial replacement surgery using sliding prostheses

Revision knee replacement surgery

Modular revision systems with all fixation types
Reconstructive interventions in ligament instability and bone defects
Periprosthetic fractures
Reconstruction of large defects after oncology using special modular systems
Septic interventions of all types, followed by plastic reconstruction

Shoulder surgery and orthopedic sports medicine

Treatment of shoulder diseases

Impingement syndrome
Osteoarthritis of the acromioclavicular joint
Rotator cuff tear
Shoulder dislocation and instability
Biceps tendon injuries
Shoulder arthrosis
Frozen shoulder
Calcification of the forearm
Acromioclavicular joint injuries

Knee injuries

Meniscus injuries
Cruciate ligament injuries
Cartilage damages/osteochondral lesions
Patellar instability

Hip injuries

Hip impingement syndrome
Articular lip lesions

Elbow lesions

Tennis elbow
Free articular body
Shoulder stiffness
Arthrosis

Injuries of the upper ankle

Impingement syndrome
Cartilage damage/osteochondral lesions

Experimental orthopedics (interdisciplinary, translational and clinical researches)
Other medical services
Curriculum vitae of Prof. Dr. med. Georg Gosheger
Professional Activities
1988 - 1995 Study of Human Medicine, Westphalian Wilhelm University, Muenster.
1995 Doctoral thesis defense. Subject: "Diabetic osteoarthropathy of the foot".
1995 - 1996 Training for the title of a Medical Specialist in Traumatology, Nordsee Clinic, Westerland/Sylt.
1996 - 2000 Training for the title of a Medical Specialist, Department of General Orthopedics, University Hospital Muenster.
2000 Senior Physician, Department of General Orthopedics, University Hospital Muenster.
2002 Head of the Department of Orthopedic Oncology and Limb Reconstruction.
2003 Habilitation: "Endoprosthetics in Oncopathology – New Developments in Reconstructive Surgery".
2005 Managing Senior Physician (DRG Representative, Senior Staff Physician).
2006 Leading Senior Physician and Deputy Head of the Department.
2008 Invitation to the position of W3 Professor, University Hospital Würzburg.
01.09.2008 Appointment as a Full Professor and Head of the Department of General and Orthopedic Oncology, University Hospital Muenster.
Medical Specialization
Medical Specialist in Orthopedics.
Medical Specialist in Orthopedics and Traumatology.
Medical Specialist in Special Orthopedic Surgery.
Additional qualification in Sports Medicine.
Additional qualification in Physiotherapy.
Additional qualification in Radiography of the Skeleton.
Memberships and Positions in Professional Societies
German Association of Orthopedics and Orthopedic Surgery (DGOOC).
President of the European Musculo-Skeletal Oncology Society (EMSOS).
Board Member of the International Society of Limb Salvage (ISOLS).
Association of German Higher Education Institutions.
Transparency International Deutschland e.V.
Other Activities, Qualifications, Awards
Trainer in Sonography of the Musculoskeletal System and Hip in Infants (ÄKWL).
Certificate of the International Association for the Study of Osteosynthesis (basic course, advanced course).
Certificate on training in the field of MRI.
Theoretical basics of the specialty: Radiological Protection (X-ray diagnostics of the entire skeleton).
Rizzoli Oncology Courses (Prof. Enneking, Prof. Campanacci).
Photo of the doctor: (c) Universitätsklinikum Münster
Department of General Orthopedics and Orthopedic Oncology.
University Hospital Muenster:

Request more information now.
We will be happy to answer all your questions.
---
Certificates