University Hospital Muenster
Department of Pediatric Neurosurgery (

113913

)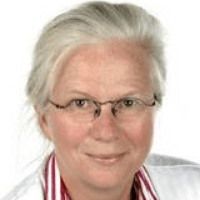 Dr. med.
Angela Brentrup
Specialized in: pediatric neurosurgery
About the Department of Pediatric Neurosurgery at University Hospital Muenster
The Department of Pediatric Neurosurgery at the University Hospital Muenster offers the full range of surgical treatment of diseases of the nervous system in children. The department's priorities include the treatment of brain tumors, spina bifida, hydrocephalus, epilepsy. The experienced pediatric neurosurgeons work with young patients, they use all modern medical advances in their practice in order to ensure the effective treatment and prevention of the subsequent pathological changes in children. A huge role in the treatment success is played by an accurate diagnostics, therefore the department offers all advanced examinations of the nervous system, adapted to the children's needs. The department is headed by Dr. med. Angela Brentrup.
Many treatment methods for neurosurgical diseases in children are similar to those used in adults. However, some nervous system diseases in children require a special approach, for example, in the case of spina bifida (dysraphia). If the newborn's health condition allows, the defect should be eliminated as soon as possible. The timely treatment will help to prevent the risk of developing life-threatening inflammatory processes. The severe types of dysraphic disorders can lead to dropsy of the brain (hydrocephalus). The optimal treatment method is the emergency removal of excess cerebrospinal fluid through external drainage in the lateral ventricle. In prolonged treatment, the drainage tube is placed under the skin, to the right atrium or into the abdominal cavity. The subsequent systemic treatment of young patients with bypass surgery is carried out on an outpatient basis.
The surgical treatment of brain tumors in children is carried out using the very latest technologies, for example, doctors widely use neuronavigation, intraoperative radiation therapy. In the case of removal of brain tumors, the most important task of the surgeon is to maximally remove the pathological tissue and preserve the healthy brain structures, since their damage can lead to irreversible consequences. That is why doctors use 5-ALA drug, which accumulates in tumor cells and is a reliable guide during the surgery. Thus, the doctors can achieve an optimal tumor detection. In the treatment of some tumors (for example, gliomas), it is not enough to perform a single surgical intervention. Therefore, the patient is additionally prescribed radiation and/or chemotherapy.
The service range of the department includes the diagnostics and surgical treatment of the following nervous system diseases in children:
Brain tumors
Dropsy of the brain (hydrocephalus)
Craniosynostosis
Malformations
Congenital vascular malformations
Epilepsy
Traumatic brain injuries
Spina bifida
And other diseases and pathological conditions
Photo of the doctor: (c) Universitätsklinikum Münster
Department of Pediatric Neurosurgery.
University Hospital Muenster:

Request more information now.
We will be happy to answer all your questions.
---
Certificates