University Hospital Muenster
Department of Adult and Pediatric Traumatology, Hand and Reconstructive Surgery (

113921

)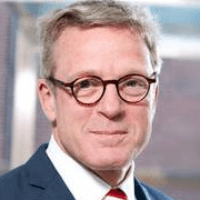 Prof. Dr. med.
Michael Johannes Raschke
Specialized in: adult and pediatric traumatology, reconstructive and hand surgery
About the department
According to Focus magazine, the Department of Adult and Pediatric Traumatology, Hand and Reconstructive Surgery at the University Hospital Muenster ranks among the top German medical facilities specializing in the treatment of injuries!
The department offers the full range of treatment for patients injured due to an accident, as well as the treatment of all musculoskeletal diseases and reconstructive interventions. The clinical practice is based on the use of only the most modern therapeutic techniques, adapted to the individual needs of each patient. The department is headed by Prof. Dr. med. Michael Johannes Raschke.
The priority goal of the entire medical team of the department is the best possible recovery of the patient's mobility and the assurance of a high quality of life. The department is the Interregional Level I Maximum Care Trauma Center. It performs more than 3,600 inpatient and about 800 outpatient interventions annually. In total, the department has 91 beds, 80 of them are in the ordinary department, whereas 11 beds are in the Intensive Care Unit. Thus, the department provides round-the-clock, highly efficient and qualified treatment of patients with mild and severe injuries.
It should be noted that the department employs specially trained medical specialists with unique experience in the treatment of injuries in children. The pediatric traumatologists are well aware that children are not small adults, and their treatment requires a different approach. For example, fractures in children heal much faster, and often they do not require surgical intervention. However, depending on the age and injury, child-specific risks may occur, such as improper healing of bones or functional limitations. Consequently, the department's doctors devote much time to comprehensive consultations for young patients and their parents. Should a child need the surgical treatment, there will be used minimally invasive techniques adapted to the growing skeleton of the child.
The service range of the department includes:
Diagnostics and treatment of injuries of any severity in adults and children
Diagnostics and treatment of industrial injuries, injuries resulting from accidents at school and kindergarten
Hand surgery and microsurgery

Hand infections
Aseptic bone necrosis
Hand joint arthrosis
Rheumatic hand changes
Benign and malignant hand tumors
Vascular changes in the hand
Compression syndromes of the nerve endings

Carpal tunnel syndrome
Cubital tunnel syndrome
Guyon's canal syndrome

Tendon sheath stenosis
Dupuytren's contracture
Congenital hand malformations
Epidermolysis bullosa

Diagnostics and treatment of sports injuries

Cruciate ligament surgery
Meniscus surgery
Patellar surgery

Shoulder surgery

Humeral head fracture
Shoulder replacement surgery
Shoulder instability (dislocation)
Rotator cuff tear
Clavicle and shoulder injuries

Reconstructive surgical interventions, including reconstructive microsurgery
Diagnostics and treatment of pelvic injuries

Short-term conservative stabilization with aids
External fixation with external fixing devices
Internal stabilization with minimally invasive interventions
Percutaneous procedures (1-2 cm incision)
Interventions using navigation surgery

Diagnostics and treatment of complicated fractures in pseudarthrosis, osteomyelitis, bone tissue defects

Growth factor stimulation for bone healing
Extracorporeal, focused shock wave therapy (sparing treatment)
Individualized treatment using biologically active implants

Diagnostics and treatment of injuries in elderly patients

Hip fracture

Osteosynthesis
Total and partial joint replacement surgery

Osteoporosis
Periprosthetic fractures

Total and partial shoulder, elbow, wrist, hip, knee, ankle, finger endoprosthetics
Spinal surgery

Acute spinal injuries
Thoracic spinal injuries
Cervical spine injuries
Thoracic and lumbar spine injuries
Osteoporotic vertebral fractures
Posttraumatic corrective interventions
Minimally invasive spinal surgery
Surgical navigation
Pain therapy

Foot and ankle surgery

Foot and ankle injuries
Bone injuries of the ankle and the entire foot, including reconstructive interventions in complex injuries with damages to soft tissues, tendons of the ankle and foot
Ankle cartilage lesions (cartilage, bone and chondrocyte transplantation)
Acute and chronic injuries of the ankle and foot ligaments

Posttraumatic, congenital and degenerative malformations of the ankle and foot
Transverse flatfoot, hollow foot, posttraumatic disorders of the ankle and foot
Forefoot deformities (hallux valgus, deformities of the fifth digit of the foot)

Foot and ankle arthrosis
Foot and ankle tendon lesions
Inflammatory lesions of the tendons
Chronic tendon ruptures, tendon dislocation in posttraumatic transverse flatfoot
Foot and ankle nerve injuries

Surgical navigation and 3D intraoperative imaging
Other medical services
Curriculum vitae
​1979 -1985 Study of Medicine, Johannes Gutenberg University of Mainz and Lübeck Medical School.
1987 Doctoral Degree at the Faculty of Clinical Medicine, Institute of Biochemical Endocrinology at the Medical University of Lübeck
1997 Habilitation and Venia Legendi in Surgery, Humboldt University of Berlin.
1999 - 2003 Leading Senior Physician, Deputy Head of the Department.
2003 Extraordinary Professor of the Faculty of Medicine, Humboldt University of Berlin, Charité Campus Virchow Clinic.
Since August 2003 Head of the Department of Adult and Pediatric Traumatology, Hand and Reconstructive Surgery at the University Hospital Muenster.
Specialization
1994 Board certification in Surgery, Berlin Medical Association.
1998 Board certification in Urgent Surgery, Berlin Medical Association.
2002 Additional qualification in Hand Surgery, Berlin Medical Association.
2005 Board certification in Orthopedics and Trauma Surgery, Medical Association of Westphalia-Lippe.
2005 Additional qualification in Special Urgent Surgery, Medical Association of Westphalia-Lippe.
Membership in Scientific Societies
Since May 2003 Head of the Working Association "Geriatric Traumatology" of the German Trauma Society.
Since 2012 Board Member of the German Knee Society.
2013 - 2018, President of the AOTrauma Germany.
The scientific focuses of Prof. Raschke include the improvement of fracture healing by growth factors and growth hormone, implant innovations, different methods of callus distraction and polytrauma care. He is a member of numerous scientific associations as well as author and publisher of important medical publications.
Photo of the doctor: (c) Universitätsklinikum Münster
Department of Adult and Pediatric Traumatology, Hand and Reconstructive Surgery.
University Hospital Muenster:

Request more information now.
We will be happy to answer all your questions.
---
Certificates