University Hospital Muenster
Department of Genetics (

332370

)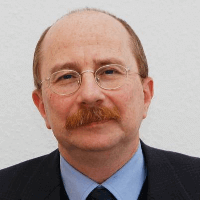 Prof. Dr. med.
Peter Wieacker
Specialized in: human genetic
About the Department of Genetics at University Hospital Muenster
The Department of Genetics at the University Hospital Muenster is the oldest genetic institution in Germany. It conducts treatment of patients and specialises in both research and training. The department offers a wide range of services to patients and doctors that treat them. The specialized laboratories of the department employ the latest research methods, solving many pressing issues. The head of the department is Prof. Dr. med. Peter Wieacker.
One of the priorities of the department is diagnosis and consultations on family breast and ovarian cancer. Together with the Gynecology and Radiology clinics of Muenster, the Department forms the Muenster Family Breast and Ovarian Cancer Center. Specialists of the department regularly consult families with hereditary breast and ovaries diseases or similar conditions. At the same time, a key attention is paid to molecular genetic diagnosis. In particular, a study of 10 genes associated with breast cancer is currently being proposed for detection of pathological mutations.
Additionally to breast and ovarian cancer, molecular genetic diagnosis is applied to study neurogenic conditions, skeletal and connective tissue diseases, reproductive genetics, hematology, hemostaseology, oncological genetics, metabolic disorders, kidney diseases, ectodermal dysplasia and dental abnormalities, etc. Moreover, the diagnosis of both a single gene and certain multi-genic panels (basic and extended) is possible.
Diagnostic spectrum of the department includes:
Molecular genetic diagnosis (diagnosis of individual genes, diagnosis of multi-gene panels).
Prenatal cytogenetic diagnosis (FISH analysis of chromosomes)

Indications for this procedure include: mother's age; abnormal ultrasound results or suspected fetal malformations; abnormal screening result of the first trimester; chromosomal abnormalities in the family; chromosomal aberrations of another child in the family

Postnatal cytogenetic diagnosis (FISH analysis of chromosomes)

Indications for this procedure include: chromosomal abnormalities in the family; suspected chromosomal abnormalities; mental retardation/developmental delay; multiple developmental defects; infertility problems; habitual miscarriage; violations of sexual differentiation; azo and oligospermia

Oncogenetic diagnosis (cytogenetic diagnosis of cancer, especially leukemia)
The laboratory of oncogenetics conducts cytogenetic and molecular-genetic studies of patients with hematological systemic diseases.
Oncogenetic diagnosis is used when studying the following diseases:
Chronic myeloproliferative diseases
Myelodysplastic / myeloproliferative diseases
Myelodysplastic syndromes
Acute Myeloid Leukemia
Acute lymphatic leukemia
Non-Hodgkin's Lymphoma
Hodgkin's lymphoma
Photo of the doctor: (c) Universitätsklinikum Münster
Department of Genetics.
University Hospital Muenster:

Request more information now.
We will be happy to answer all your questions.
---
Certificates