University Hospital for Neurosurgery Salzburg
Department of Neurosurgery (

113879

)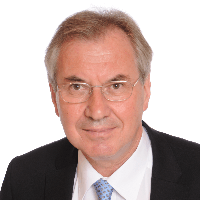 Prof. Dr. med.
Peter A. Winkler
Specialized in: neurosurgery
About the Department of Neurosurgery at University Hospital for Neurosurgery Salzburg
Tumor formation of the brain and spinal cord, vascular diseases of the central nervous system and degenerative diseases of the spine are also treated here.
A team of professionals consisting of physicians, physiotherapists, occupational therapists, speech therapists, nurses, and administrative staff are headed by a University Professor, MD Peter A. Winkler.
The clinic has several departments, such as:
Department of Spine Diseases
Department of Vascular Diseases
Department of Hydrocephalus and Shunting
Department of Tumor Diseases
The list of diseases and conditions which are treated in the clinic:
Tumors of the brain and spinal cord
Brain, skull injuries, and their consequences
Bleeding in the brain and spinal cord
Vascular diseases of the brain and spinal cord, such as aneurysms, vascular malformations, arteriovenous fistula, etc.
Hydrocephalus
Diseases of the spine
Movement disorders such as Parkinson's disease and cerebellar tremor
Pituitary diseases such as pituitary adenoma, craniopharyngioma, and Rathke Cleft Cyst
Trigeminal neuralgia
Epilepsy
Neurological diseases in children
Thanks to the continuous professional development of physicians and medical staff, advanced technologies and treatment methods are used here. In the treatment of neurological diseases here applies microsurgery, neuronavigation, neuromonitoring, minimally invasive surgery, endovascular surgery, surgery of intervertebral discs, lumbar and cervical spine stabilization surgery, kyphoplasty, stereotactic and functional neurosurgery, epilepsy surgery, electrical stimulation of the vagus nerve.
Photo of the doctor: (c) Uniklinikum Salzburg
Department of Neurosurgery.
University Hospital for Neurosurgery Salzburg:

Request more information now.
We will be happy to answer all your questions.
---