Total shoulder joint replacement for shoulder arthritis (program ID:

363365

)
University Hospital Oldenburg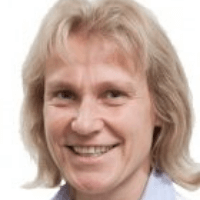 Head Physician
PD Dr. med
Ingke Jürgensen
Specialized in: adult and pediatric orthopedics, trauma surgery
Department of Adult and Pediatric Orthopedics, Trauma Surgery
Program includes:
Initial presentation in the clinic
clinical history taking
physical examination
review of medical records
laboratory tests:

complete blood count
general urine analysis
biochemical analysis of blood
indicators of inflammation (CRP, ESR)
indicators blood coagulation

x-ray examination of the shoulder
CT/MRI scan of the shoulder
preoperative care
design of the patient-specific implant using 3 d system
computer-assisted shoulder joint replacement
the cost of the implant included
symptomatic treatment
control examinations
physiotherapeutic procedures
orthopedic appliances
the cost of essential medicines and materials
nursing services
full hospital accommodation
explanation of future recommendations
Required documents
Medical records
X-ray examination, MRI/CT scan (if available)
Service
Price:
Type of program :
Expected duration of the program:
You may also book

Price:
About the department
The Department of Adult and Pediatric Orthopedics, Trauma Surgery at the University Hospital Oldenburg offers the full range of services in these medical fields. The department performs more than 2,500 planned and emergency surgeries. The department is headed by PD Dr. med. Ingke Jürgensen.
The department specializes in joint replacement surgery, arthroscopy, spinal surgery, treatment of cancerous bone and joint lesions, foot surgery, treatment of musculoskeletal and sports injuries. More than 25% of all operations are performed on an outpatient basis, which allows the patient to return home immediately after surgery.
The patients with injuries caused by accidents are treated in close cooperation with other departments of the hospital, for example, with the Department of Anesthesia and Intensive Care Unit, the Department of General and Abdominal Surgery, the Department of Oral and Maxillofacial Surgery and the Department of Urology.
Of great importance for the treatment of orthopedic diseases is the intensive physiotherapy, which is provided by the experienced specialists in this field.
The main clinical focuses of the department include:
Hip, knee, shoulder and elbow replacement surgery
Arthroscopic interventions on the knee, shoulder, ankle and elbow joints
Spinal surgery (most operations are performed using minimally invasive technique)
Cancer surgery (for example, treatment of bone tumors)
Treatment of injuries of various severity (special attention is paid to the treatment of injuries in children)
Treatment of sports injuries
Outpatient surgery
Other medical services
Curriculum vitae
Since 1 August 2004, Dr. Ingke Jürgensen has been the Head of the Department of Adult and Pediatric Orthopedics, Trauma Surgery at the University Hospital Oldenburg. Prior to that, she held the position of Leading Senior Physician in the Department of Orthopedics at the University Hospital Giessen. Her clinical focuses include arthroscopic surgery, minimally invasive surgery of large joints, knee, hip, shoulder and elbow prosthetics and replacement surgery, spinal surgery and cancer surgery.
Photo of the doctor: (c) Klinikum Oldenburg AöR
---
About hospital
Accommodation in hospital
Shoulder arthritis
Program [Description]
Total shoulder joint replacement for shoulder arthritis
Hospital: University Hospital Oldenburg
Type:
Duration:
Price:
date_range
There are 57 shoulder arthritis treatment hospitals on Booking Health website
Show all clinics