University Hospital Rechts der Isar Munich
Department of Gynecology, Mammology, Obstetrics and Perinatal Medicine (

288

)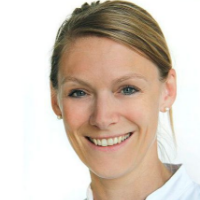 PD Dr. med.
Christine Brambs
Specialized in: gynecology, mammalogy, obstetrics, perinatal medicine
About the department
According to the Focus magazine of 2017, the Department of Gynecology, Mammology, Obstetrics and Perinatal Medicine at the University Hospital Rechts der Isar Munich was included in the rating of the top German departments specializing in breast cancer treatment!
As the center of advanced medicine, the department offers the full range of services in these fields, providing patients with optimal treatment based on the latest scientific achievements and innovative technologies. The scope of the department's tasks includes the diagnosis and treatment of all gynecological diseases, breast pathologies, as well as the management of pregnancy, childbirth, postpartum care for the mother and baby, elimination of fertility problems. The department is headed by PD Dr. med. Christine Brambs.
The department has state-of-the-art equipment for invasive and non-invasive diagnostics, three operating rooms equipped with the latest technology, especially in the field of minimally invasive and robotic surgery, as well as special devices for microsurgery and fetal surgery. A competent medical team, consisting of 18 senior physicians, 25 assistant physicians and medical specialists, obstetricians and specially trained nursing staff, annually provides its services to 5,000 inpatients and 14,000 outpatients.
In addition, the department is equipped with four birth rooms, in which about 2,000 babies are born every year. Each room has a special atmosphere created with the help of specially controlled lighting, music and aromas. Pregnant women can choose the position for delivery themselves, including water birth. The department has a team of nurses, obstetricians and at least one senior physician and two assistant physicians working round the clock. In the immediate vicinity of the delivery rooms is the ultramodern operating room, in which all necessary obstetric operations are performed, including fetal surgery. The Intensive Care Unit for premature babies is also nearby, so doctors are able to provide patients with comprehensive medical care of the highest quality.
The service range of the department includes:
Mammology
Diagnosis and treatment of breast cancer: ultrasound, mammography, biopsy with the use of minimally invasive techniques
Second opinion in the diagnosis of breast cancer, cancer of the female genitalia
Genetic counseling and diagnosis for the detection of cancer risk
Plastic reconstructive surgery after operations to treat breast cancer
Other services
Gynecology
Gynecologic endocrinology

Hormonal therapy
Osteoporosis
Irregular menstruation
Contraception
Eating disorders
Other conditions and techniques

Treatment of breast cancer and other cancers of the female genital organs, for example, ovarian cancer, uterine and cervical cancer, vulvar and vaginal tumors
Surgical treatment of gynecologic cancers
Drug therapy for oncological diseases

Chemotherapy
Endocrine therapy
Antibody therapy
Other types of therapy

Monitoring of patients with cancer or suspected cancer
Surgical gynecology (also minimally invasive interventions)
Urogynecology (diagnosis, medication and surgical treatment)
Treatment of patients with emergency clinical conditions due to repeated bleeding, bleeding disorders, septic complications, etc.
Obstetrics and Perinatal Medicine
Management of high-risk pregnancy and care for premature babies (within the interdisciplinary Mother and Child Center)
Prenatal diagnostics

High-resolution ultrasound imaging
Doppler scanning
Chorionic villus sampling
Amniocentesis
Umbilical cord puncture
Biochemical tests
Other diagnostic methods

Fetal surgery (one of the few medical institutions in Germany specializing in this kind of surgery)
Pain management during childbirth

Homeopathy
Acupuncture
Intravenous administration of analgesics
Regional anesthesia (for example, epidural, spinal or pudendal anesthesia)
Other methods of pain management

Caesarean section (according to the sparing Misgav Ladach method)
Obstetric turn
Premature childbirth prevention (surgical and non-surgical methods)
Other medical services
Curriculum vitae
05/2005 3rd State examination, admission to medical practice.
2004 - 2005 One-year practice: Yale University, (USA); Westmead Hospital (Sydney, Australia); Nepal Medical College (Kathmandu, Nepal).
08/2000 - 03/2004 Study of Economics at the higher school, accounting, AKAD-Hochschule, Bad Rendsburg.
09/2001 - 06/2002 Erasmus, Free University of Brussels, Belgium.
10/1998 - 05/2005 Study of Human Medicine, Leipzig University.
08/1997 - 05/1998 Lectures on general subjects, McGill University in Montreal, Canada.
Professional Career
Since 2015, Senior Physician, Department of Gynecology, Technical University of Munich.
08/2012 - 2015 Medical Specialist, Department of Gynecology, Technical University of Munich.
2014 Additional qualification in the field of Gynecologic Oncology.
02/2013 Medical Specialist in Gynecology and Obstetrics.
06/2012 Written part of the American examination (exact medical specialization), Gynecologic Oncology.
06/2009 - 06/2012 Scholarship (narrow speciality), Gynecologic Oncology, Medical Faculty of Yale University, New Haven, Connecticut, USA.
07/2009 Written part of the American examination (general specialty), Gynecology and Obstetrics.
07/2005 - 05/2009 Resident (specialist doctor training), Department of Obstetrics, Gynecology and Reproductive Medicine, Medical Faculty of Yale University, New Haven, Connecticut, USA.
Research Activities
11/2014 Habilitation, Technical University of Munich. Subject: "Treatment methods for ovarian cancer, gynecologic oncological diseases of the vulva and cervix: mechanisms of hypoxia and apoptosis."
05/2005 Doctorate, University of Leipzig. Subject: "Characteristics of Apaf-1 and Caspase-9 apoptosis regulators in the case of cervical cancer, taking into account clinical and histopathological characteristics, as well as tumor oxygen saturation."
10 / 2001- 05/2002 Research Internship, IRIBHM, Brussels, Belgium. Institute of Interdisciplinary Biology and Genetics, Free University of Brussels, Belgium.
Working Groups
Since 2015 Member of the Working Group Commission for Ovarian Diseases.
Awards
06/2012 José Asis Memorial Award for Dedication as a Mentor and Friend, from Residents of the Department of Obstetrics and Gynecology, School of Medicine at Yale University, New Haven, Connecticut, USA.
06/2009 Lee Buxton Resident Research Award for Outstanding Resident Research, School of Medicine at Yale University, New Haven, Connecticut, USA.
Department of Gynecology, Mammology, Obstetrics and Perinatal Medicine.
University Hospital Rechts der Isar Munich:
Request more information now.
We will be happy to answer all your questions.
---
---
Certificates