University Hospital Rechts der Isar Munich
Department of Adult and Pediatric Otolaryngology (

290

)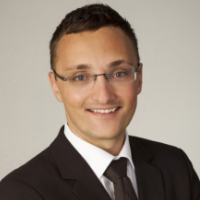 Prof. Dr. med.
Clemens Heiser
Specialized in: adult and pediatric otolaryngology
About the department
The Department of Adult and Pediatric Otolaryngology at the University Hospital Recht der Isar Munich offers the full range of services in this medical field. Tha main clinical focuses of the department include the diagnosis and treatment of hearing impairment, cochlear implantation, salivary gland and thyroid surgery, treatment of diseases of the oral cavity, pharynx and larynx. In addition, the department has an Ambulatory for Phoniatrics and Hearing Disorders in Children, as well as the Sleep Laboratory. The department is headed by Prof. Dr. med. Clemens Heiser.
To provide comprehensive treatment, the department has at its disposal 50 beds, four modern operating rooms and a Sleep Laboratory. It serves more than 3,000 inpatients and 28,000 outpatients every year. The experienced team of doctors of the department has a deep knowledge in its specialization and professionally copes even with the most severe clinical cases. Also, the specialists of the department are engaged in active research activities aimed at optimizing diagnostic and treatment methods in the field of hearing loss, voice, swallowing, sleep disorders, head and neck surgery.
The range of medical services of the department includes:
Diagnostics and treatment of head and neck tumors

Nose and paranasal sinus malignancies
Ear malignancies
Facial malignancies
Salivary gland malignancies
Malignancies of the oral cavity and lips
Throat malignancies
Laryngeal malignancies

Endoscopic endonasal and open surgery of the nose and paranasal sinuses
All surgical interventions for the treatment of salivary gland tumors
Laser surgery and open partial laryngeal resection
Total laryngeal resection (laryngectomy)
Tumor removal with access through the throat (median and lateral pharyngotomy)
Radiofrequency surgery
Tumor removal by temporary splitting of the lower jaw
Reconstructive surgery (flap surgery)
Interdisciplinary treatment in collaboration with the specialists in ophthalmology, maxillofacial surgery and neurosurgery

Diagnostics and treatment of hearing loss in adults and children
Cochlear implantation
Diagnostics and treatment of diseases of the nose and paranasal sinuses

Nasal congestion
Chronic sinusitis with and without polyps
Complications of acute sinusitis with lesion of the orbit and/or brain
Lacrimal duct stenosis
Inverted papilloma
Benign tumors (osteoma, cyst)
Paranasal sinus malignancies

Nasal septum straightening
Nasal concha reduction
Endoscopic endonasal surgery of the paranasal sinuses
Computer-assisted surgery of the paranasal sinuses
Interventions on the nasolacrimal duct
Open surgical intervention
Combined operations with the participation of specialists in ophthalmology and neurosurgery

Salivary gland surgery

Benign and malignant tumors of the salivary glands
Infectious diseases of large and small salivary glands
Salivary gland stones (sialolithiasis)
Cystic diseases of the salivary glands
Autoimmune diseases (Sjögren syndrome, sarcoidosis, IgG4-associated disease)

Minimally invasive salivary gland endoscopy
Surgical removal of salivary gland stones
Intraoperative facial nerve monitoring
All methods of salivary gland removal (submandibulectomy, enucleation, extracapsular dissection, lateral/total/radical parotidectomy)
Facial nerve reconstruction using transplantation of nerve endings, dynamic and static plastic surgery

Thyroid surgery
Diagnostics and treatment of sleep disorders (within the inhouse Sleep Laboratory)
Diagnostics and treatment of voice disorders
Diagnostics and treatment of swallowing disorders
Diagnostics and treatment of allergic reactions

Sneezing attacks
Itching
Runny nose
Cough
Swelling and itching of the lips and oral mucosa

Diagnostics and treatment of angioedema

Intravenous therapy with C1 inhibitor concentrates (Berinert P®)
Subcutaneous administration of bradykinin receptor antagonist Icatibant (Firazyr®)

Diagnostics and treatment of balance disorders

Special trainings for the improvement vestibular apparatus functioning (on an outpatient and inpatient basis)
Infusion therapy
Tympanostomy tube installation
Intratympanic cortisone injection
Intratympanic gentamicin injection
Intratympanic labyrinth anesthesia
Saccotomy

Plastic and aesthetic surgery

Congenital and acquired nasal defects
Protruding ears
Defects in the head and neck after tumor removal or accidents

Functional rhinoplasty (septorhinoplasty)
Otoplasty
Reconstruction of defects using flap surgery (local and rotation flaps)
Reconstruction of defects using free tissue grafts
Reconstruction in facial paralysis (for example, nerve transplantation, dynamic and static plastic surgery)
Eyelid surgery and wrinkle treatment

Other medical services
Photo of the doctor: (c) Klinikum rechts der Isar der Technischen Universität München
Department of Adult and Pediatric Otolaryngology.
University Hospital Rechts der Isar Munich:

Request more information now.
We will be happy to answer all your questions.
---
Certificates