Chemotherapy and radiation therapy of multiples myeloma (program ID:

126047

)
University Hospital Rechts der Isar Munich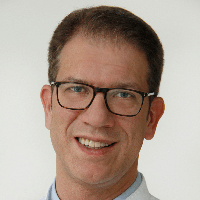 Head Physician
Prof. Dr. med.
Florian Bassermann
Specialized in: hematology, oncology
Department of Hematology and Oncology
Program includes:
Initial presentation in the clinic
clinical history taking
review of medical records
physical examination
laboratory tests:

complete blood count
biochemical analysis of blood
urinalysis for Bence-jones protein detection
differential blood count
protein electrophoresis
immunofixation
TSH-basal, fT3, fT4
inflammation indicators (CRP, ESR)
indicators blood coagulation

CT planning of radiation therapy
a full course of conventional radiation therapy
individual plan of the chemotherapy (the cost of medicines is included)
symptomatic treatment
the cost of essential medicines and materials
nursing services
control examinations
consultation of related specialists
Required documents
Medical records
MRI/CT scan (not older than 3 months)
Bone marrow biopsy results (if available)
Service
Price:
Type of program :
Expected duration of the program:
You may also book

Price:
About the department
The Department of Hematology and Oncology at the University Hospital Rechts der Isar Munich offers the full range of diagnostic and therapeutic services in these focuses. A highly qualified team of doctors working in the department provides patients with an effective treatment of all cancers, blood and lymph pathologies (for example, leukemia, multiple myeloma, non-Hodgkin's and Hodgkin's lymphoma) in accordance with the latest international therapeutic standards. The department is headed by Prof. Dr. med. Florian Bassermann.
It should be noted that the department is certified by the Comprehensive Cancer Center Munich. The department is fitted out with the state-of-the-art technical equipment, has innovative treatment methods, but also pays key attention to comprehensive consultations and human attitude towards patients. It provides special consultations on nutrition, competent psycho-oncological care.
The treatment strategy is developed at the interdisciplinary tumor boards with the participation of hematologists, oncologists, surgeons, radiation therapists, radiologists, specialists in pathological anatomy and nuclear medicine, due to which each patient can receive an optimal treatment plan corresponding to his/her specific clinical case. The main therapeutic options of the department include classical chemotherapy, high-dose chemotherapy, targeted therapy, multimodal therapy, immunotherapy, radiation therapy, combined chemoradiotherapy, surgical treatments, etc.
The department provides both diagnostics and treatment of the following diseases:
Acute and chronic leukemia
Malignant lymphomas (Hodgkin's lymphoma and non-Hodgkin's lymphomas)
Multiple myeloma (plasmacytoma)
Small cell and non-small cell lung cancer
Chronic myeloproliferative diseases
Myelodysplastic syndrome (MDS)
Gastrointestinal tumors (tumors of the esophagus, stomach, pancreas, large intestine)
Gastrointestinal stromal tumors
Bone and soft tissue tumors (sarcomas)
Gynecologic oncology
Head and neck tumors
Testicular tumors
Melanoma
Other diseases
Curriculum vitae
Prof. Bassermann studied medicine in Ulm, Munich and New York. He received his doctor's degree at the Technical University of Munich. Prior to becoming a Postdoctoral Fellow at the New York University (2006 - 2009), the doctor began his clinical and scientific activities at the Technical University of Munich. After his return to the Technical University of Munich he has headed the Emmy Noether Junior Research Group (funding from the German Research Foundation). Here he was also recognized as a Medical Specialist in Internal Medicine, Hematology and Oncology, as well as had his habilitation. In 2011, he was appointed a Senior Physician, whereas in 2015 received an invitation to the position of Professor at the Technical University of Munich. Since November 2017, Prof. Bassermann has been heading the Department of Hematology and Oncology at the University Hospital Rechts der Isar Munich.
Most Significant Awards
2015 ERC Consolidator Grant.
2015 Langener Research Award.
2015 Theodor Frerichs Award, German Society of Internal Medicine (DGIM).
2010 Walther Flemming Medal, German Society of Cell Biology (DGZ).
2009 Participation in the Emmy Noether Program of the German Research Foundation.
Photo of the doctor: (c) Klinikum rechts der Isar der Technischen Universität München
---
About hospital
Accommodation in hospital
Multiple Myeloma
Program [Description]
Chemotherapy and radiation therapy of multiples myeloma
Hospital: University Hospital Rechts der Isar Munich
Type:
access_time Duration:
Price:
date_range
There are 63 multiple myeloma treatment hospitals on Booking Health website
Show all clinics
Certificates