Treatment of chronic sinus and maxillary sinus inflammation with fenestration (program ID:

406171

)
University Hospital Saarland Homburg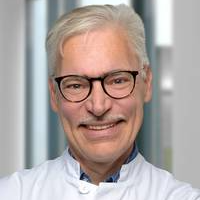 Head Physician
Prof. Dr. med.
Bernhard Schick
Specialized in: adult and pediatric otolaryngology
Department of Adult and Pediatric Otolaryngology
The program includes:
Initial presentation in the clinic
clinical history taking
physical examination
review of medical records
laboratory tests:

complete blood count
biochemical analysis of blood
TSH, fT3, fT4
indicators of inflammation (CRP, ESR)
indicators blood coagulation

otorhinolaryngological examination:

rhinoscopy
otoscopy
audiometry

x-ray/ ultrasound/ CT of paranasal sinuses
microbiological examination of nasal fluid
preparation according to preoperative standard
sinus fenestration
nursing services
consultation of related specialists
treatment by chief physician and all leading experts
explanation of individual treatment plan
written statement
Required documents:
Medical records
CT scan (if available)
Service
Price:
Type of program :
Expected duration of the program:
You may also book:

Price:
About the department
The Department of Adult and Pediatric Otolaryngology at the University Hospital Saarland Homburg offers the full range of services in this medical field. The department has the very latest diagnostic methods, as well as the whole arsenal of effective conservative and surgical techniques for treating neck, nose and ear diseases. In addition, the areas of specialization include audiology (examination of hearing impairments) and neurotology (diagnosis and treatment of dizziness). The department is headed by Prof. Dr. med.
Bernhard Schick.
A special focus of the department is the treatment of oncological diseases of the head and neck, which begins with medical advice and comprehensive examination (including endoscopic examinations). Then the doctor analyzes the examination results, and in many cases, prescribes high-resolution ultrasound. Also, in the appropriate indications, the patient should undergo a histological examination, after which an optimal treatment strategy is developed within the framework of an interdisciplinary tumor board with the participation of radiation therapists, oncologists, head and neck surgeons, radiologist and other specialists.
It should be noted that the department performs many surgical procedures with the help of the innovative robotic system Da Vinci, which is known for its precise, miniature tools, from 5 to 8 mm in size, attached to the mechanic arms. The mechanic arm is also fitted out with video equipment – an improved high-resolution 3D camera with a stereoscopic view. Surgery with the Da Vinci robotic system has several advantages: minimal pain, minimal blood loss, lack of scars, and good cosmetic results.
In addition, the department has a state-of-the-art Sleep Laboratory, which examines and treats sleep disorders, for example, obstructive sleep apnea syndrome, snoring. Sleep problems not only worsen the quality of human life, but also lead to serious disorders in the work of the heart, lungs and circulatory system (lack of timely treatment of sleep disorders can cause the development of a heart attack, heart arrhythmia, high blood pressure, high blood pressure in the pulmonary vessels, etc.). Testing can be done in the laboratory of the department or at home using a special portable screening device for analyzing sleep at home.
The range of medical services of the department includes:
Conservative and surgical treatment of ear diseases in adults and children

Treatment of outer ear diseases
Middle ear surgery
Other services

Head and neck plastic surgery, facial plastic surgery

Rhinoplasty
Facelift (surgical techniques)
Gnatoplasty (chin correction)
Auricle correction
Eyelid surgery (drooping eyelids, removal of bags under the eyes)
Scar revision, correction of keloid scars
Treatment of facial wrinkles
Laser treatments
Removal of skin tumors in the neck and face
Correction after trauma in the face
Reconstruction of facial defects
Other services

Consultations in rhinology and allergology
Installation of middle ear implants
Installation of bone conduction hearing implants
Surgical treatment of head and neck tumors

Laser surgery
Neck dissection
Treatment of benign and malignant neoplasms in the larynx
Surgical restoration of voice and swallowing function
Microvascular tissue transplantation (from the forearm, chest, back, hip)
Surgical (also minimally invasive) treatment of salivary gland tumors
Reconstructive interventions in facial nerve paralysis
Palliative medicine and brachytherapy, implantation of PEG, PORT systems
Other treatments

Neurotology (diagnosis and treatment of dizziness)

Multimodal therapy for dizziness, balance disorders (including drug therapy, surgery, physiotherapy, psychological support)
Step therapy for Meniere's disease (drug therapy, injection of cortisone or gentamicin in the tympanic cavity, saccotomy, neurectomy)
Surgical treatment and monitoring of cerebellopontine angle tumors (for example, acoustic neuroma/vestibular schwannoma), including exercises for restoring balance

Audiology
Sleep medicine

Diagnosis and treatment of obstructive sleep apnea syndrome
Diagnosis and treatment of snoring
Other services

Robotic surgery (Da Vinci)
Cochlear implantation
Other diagnostic and treatment methods
Curriculum vitae
Prof. Dr. med. Bernhard Schick studied medicine at the Philipps University of Marburg, where in 1993 he received his doctorate. He had special training in otolaryngology at the Municipal Hospital Fulda, where he has also received a qualification in plastic facial surgery. Prof. Schick was the leading Senior Physician of the Department of Otolaryngology at the University Hospital Saarland in Homburg and the leading Senior Physician at the University Hospital Erlangen. In 1998 he was recognized as a Medical Specialist. In 2003, he had habilitation in otolaryngology and in March 2008 the doctor was appointed a Visiting Professor. Since 01.06.2008, the doctor is the Head of the Department of Adult and Pediatric Otolaryngology at the University Hospital Saarland Homburg.
After the habilitation, Prof. Schick (in collaboration with the Leibniz Institute for Research on New Materials at the University of Saarland) developed a new transplant for the surgical treatment of hearing impairments. In collaboration with the Department of Biophysics, the professor is engaged in the study of neural monitoring of the inner ear functions.
Photo of the doctor: (c) Universitätsklinikum des Saarlandes
---
About hospital
Accommodation in hospital
Chronic sinus and maxillary sinus inflammation
Program [Description]
Treatment of chronic sinus and maxillary sinus inflammation with fenestration
Hospital: University Hospital Saarland Homburg
Type:
Duration:
Price:
date_range
There are 75 chronic sinus and maxillary sinus inflammation treatment hospitals on Booking Health website
Show all clinics
Certificates