Diagnosis of cataract (program ID:

235741

)
University Hospital Ulm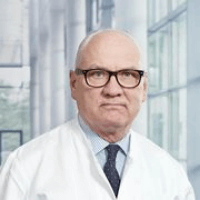 Head Physician
Prof. Dr. med.
Gerhard Lang
Specialized in: adult and pediatric ophthalmology
Department of Adult and Pediatric Ophthalmology
Program includes:
Initial presentation in the clinic
clinical history taking
review of medical records
physical examination
ophthalmologic examination:

slit lamp examination
pupil examination
ocular motility examination
ophthalmoscopy
perimetry (visual field test)
computer perimetry
visometry (without correction and with correction)
keratometry
pachymetry
refractometry (objective, subjective, cycloplegic)
autorefractometry
non-contact tonometry
optical coherence tomography OCT (if indicated clinically)
gonioscopy
photokeratoscopy

nursing services
consultation of related specialists
treatment by chief physician and all leading experts
explanation of individual treatment plan
Service
Price:
Type of program :
Expected duration of the program:
You may also book

Price:
About the department
The Department of Adult and Pediatric Ophthalmology at the University Hospital Ulm offers the full range of services in this field. It provides diagnostics and treatment of all diseases of the anterior (eyelids, cornea, lens) and posterior (retina, choroid, optic nerve head) eye segment, pathologies of the appendages of the eyes. The department has advanced treatment methods, which provide effective results and eliminate vision problems. Of particular interest is corneal transplantation (keratoplasty) on the basis of the in-house Eye Bank. The Chief Physician of the department is Prof. Dr. med. Gerhard Lang.
The department is certified according to DIN EN ISO 9001:2015 and makes every effort to maintain high quality medical care.
An important focus of the department's work is the diagnostics and treatment of eye diseases and visual impairments in children. Most often, pediatric ophthalmologists have to deal with pathologies, such as strabismus (all forms, including heterophoria), amblyopia, eyeball diseases, neurological diseases with eye lesion, and nystagmus. Children are treated by highly competent doctors, who have in their arsenal all the necessary diagnostic and therapeutic methods.
The main clinical focuses of the department include:
Keratoplasty (corneal transplantation)
Retinal surgery

Laser interventions
Retinal cryocoagulation
Correction of retinal tears in retinal detachment
Vitrectomy (removal of the vitreous body)

Cataract surgery

Femtosecond laser-assisted cataract surgery (FLACS)
Implantation of intraocular lenses

Standard lenses (monofocal, aspherical)
Special lenses (multifocal, toric)

Eyelid surgery in the case of

Dermatochalasis
Ptosis
Entropion and ectropion
Eyelid tumors

Lacrimal duct surgery in the case of

Congenital obstruction of the lacrimal canal (dacryostenosis)
Acquired obstruction of the lacrimal canal

Correction of eye movement disorders
Strabology and pediatric ophthalmology

Diagnostic options

Determination of the visual acuity, stereoscopic vision, eye position and mobility
Determination of the strabismus angle
Examination of the anterior and posterior segment of the eye
Eye examination with skiascopy and auto refractometer (for the selection of glasses)
Pupillometry (determination of the size and mobility of the pupil)
Electrophysiological examination to test retinal function
Eye examinations under anesthesia
Ultrasound examinations

Therapeutic options

Prescription of glasses and prismatic glasses for adults and children
Selection of contact lenses for children and adults
Regulation of occlusive therapy in children
Outpatient and inpatient interventions on ocular muscles
Lacrimal duct probing and irrigation in children under general anesthesia

Other medical services
Photo of the doctor: (c) Universitätsklinikum Ulm
---
About hospital
Accommodation in hospital
Cataract
Program [Description]
Diagnosis of cataract
Hospital: University Hospital Ulm
Type:
access_time Duration:
Price:
date_range
There are 70 cataract diagnostic hospitals on Booking Health website
Show all clinics
Certificates