Vascular Surgery Clinic Duesseldorf
Vascular Surgery Clinic Duesseldorf - Departments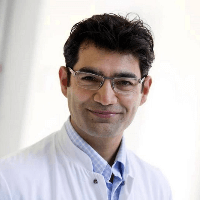 Department of Phlebology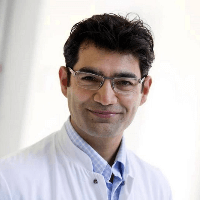 The Department of Phlebology offers innovative methods for the treatment of varicose veins, which include Venefit technology with the use of the VNUS Closure FAST system and VenaSeal (non-thermal ablation technology). These sparing therapeutic measures are performed under local anesthesia and provide excellent aesthetic results. In addition, the department specializes in conventional interventions to treat varicose veins, such as sclerotherapy, treatment of deep vein thrombosis, other vascular and venous diseases.
Continue reading chevron_right
chevron_right
Varicose veins treatment with radiofrequenzablation (RFA)
Treatment of varicose veins by stripping and crossectomy
Varicose veins treatment with laser surgery
Vascular Surgery Clinic Duesseldorf:

Request more information now.
We will be happy to answer all your questions.